'Squid Game': Why Oh Yeong-su's Golden Globes Win for Best Supporting Actor Is a Big Deal In K-Dramas
Netflix's 'Squid Game' has become a global phenomenon and has achieved many firsts for K-dramas. Actor Oh Yeong-su continues its grand success as the first South Korean to receive an award at the Golden Globes in a competitive category.
While the Golden Globes 2022 were not televised, Korean drama fans have a lot to celebrate. Squid Game actor Oh Yeong-su won the award for Best Supporting Actor at the 79th Golden Globes. The veteran actor played the role of Il-nam in the K-drama and marked the first time in history a Korean actor has won in the category. Oh's historical win not only crowns his long career but a drastic shift for K-dramas in Hollywood.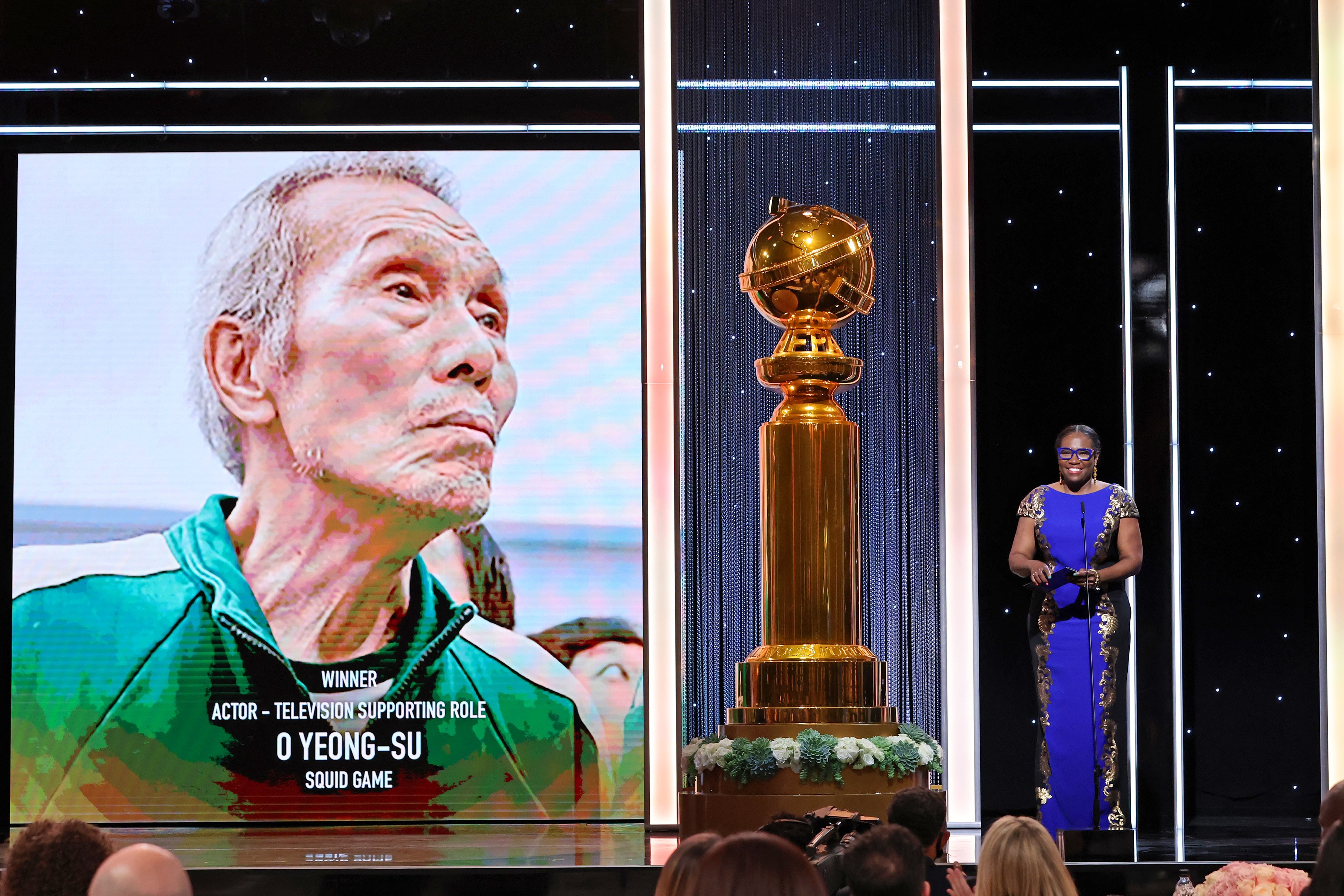 Oh Yeong-su played the beloved role of Player 001 with the ultimate twist in 'Squid Game'
Hwang Dong-hyuk's Squid Game K-drama had an impressive cast of well-recognized Korean actors that brought his 10-year plan characters to life. One character fans gravitated toward was Il-nam, Player 001. He was the only elderly player who was seen more as a hindrance than valuable.
But Seong Gi-hun (Lee Jung-jae) helped him throughout the Games out of the kindness of his heart. Fans soon became attached to Il-nam and his story. Many would have never expected the seemingly kind man to have the biggest plot twist of all.
By the Squid Game finale, it was revealed there were clues to Il-nam's real identity all along. The older man was actually the Games creator. After years of watching as a spectator and on the brink of death, he decided to participate in the Games to feel young again. Oh's astounding acting in Squid Game earned him a Golden Globe and shifts the spotlight on K-dramas.
Oh Yeong-su's Golden Globes win makes K-drama history
K-dramas have been around for years with a heavily established global fan base. No one expected Netflix's Squid Game to break the barrier and become a phenomenon. For the first time, a K-drama has captured the attention of Hollywood and nominated for multiple awards.
At the 76th Golden Globes, they announced in a private ceremony and online, "O Yeong-su wins Best Performance by a Supporting Actor in a Series, Limited Series, or Television Movie! While O Yeong-su is a respected stage actor in his native South Korea, his Globe nod is his first-ever nomination in a major awards show."
Oh's nomination and win are a first for South Korea and Hollywood. No K-drama has ever passed the threshold into Hollywood until Squid Game. While foreign fans have loved k-dramas for years, its actors and stories have never been considered like American series like Ted Lasso.
Since the Oscar-winning movie Parasite, Bong Joon-ho's wise words of surpassing the one-inch barrier of subtitles to a vast world of incredible work has been proven true with the K-drama's and Oh's success. In 2021, another K-drama, It's Okay to Not Be Okay, was also nominated for an International Emmy.
Will Oh Yeong-su return for 'Squid Game' Season 2?
Since the K-drama's global success, Oh has admitted in interviews that his life has drastically changed. While being a veteran actor, he has never experienced the fame he and his costars have received. The actor has even turned down projects after an influx of proposals.
The K-drama's director has confirmed he is in works with Netflix to create a Squid Game Season 2 centered around Gi-hun. But will Oh reprise his role as Il-nam? While his character died in the finale, Hwang revealed Gi-hun would look into the history of the Games and its creator.
There is a possibility that a Squid Game Season 2 will revisit Oh's character in some capacity. The now Golden Globes actor has not confirmed his involvement.