'Squid Game': Wi Ha-Joon Shows Off His Washboard Abs in 'Men's Health Korea'
Viewers who have become fans of Wi Ha-joon from the Netflix Korean drama Squid Game got a special treat. The actor was featured on the cover of the Oct. issue for Men's Health Korea, displaying his washboard and impressive physique. Fans have gotten a sneak peek of Wi's chiseled abs in another K-drama, but his Men's Health photoshoot gave fans more than they could have imagined.
Wi's social media and global fame are thanks to his role and the success of what Netflix co-CEO calls their most successful K-drama. Gracing the cover of Men's Health Korea is a huge accomplishment as previous actors and K-Pop idols include Wonho, Taecyeon, and more.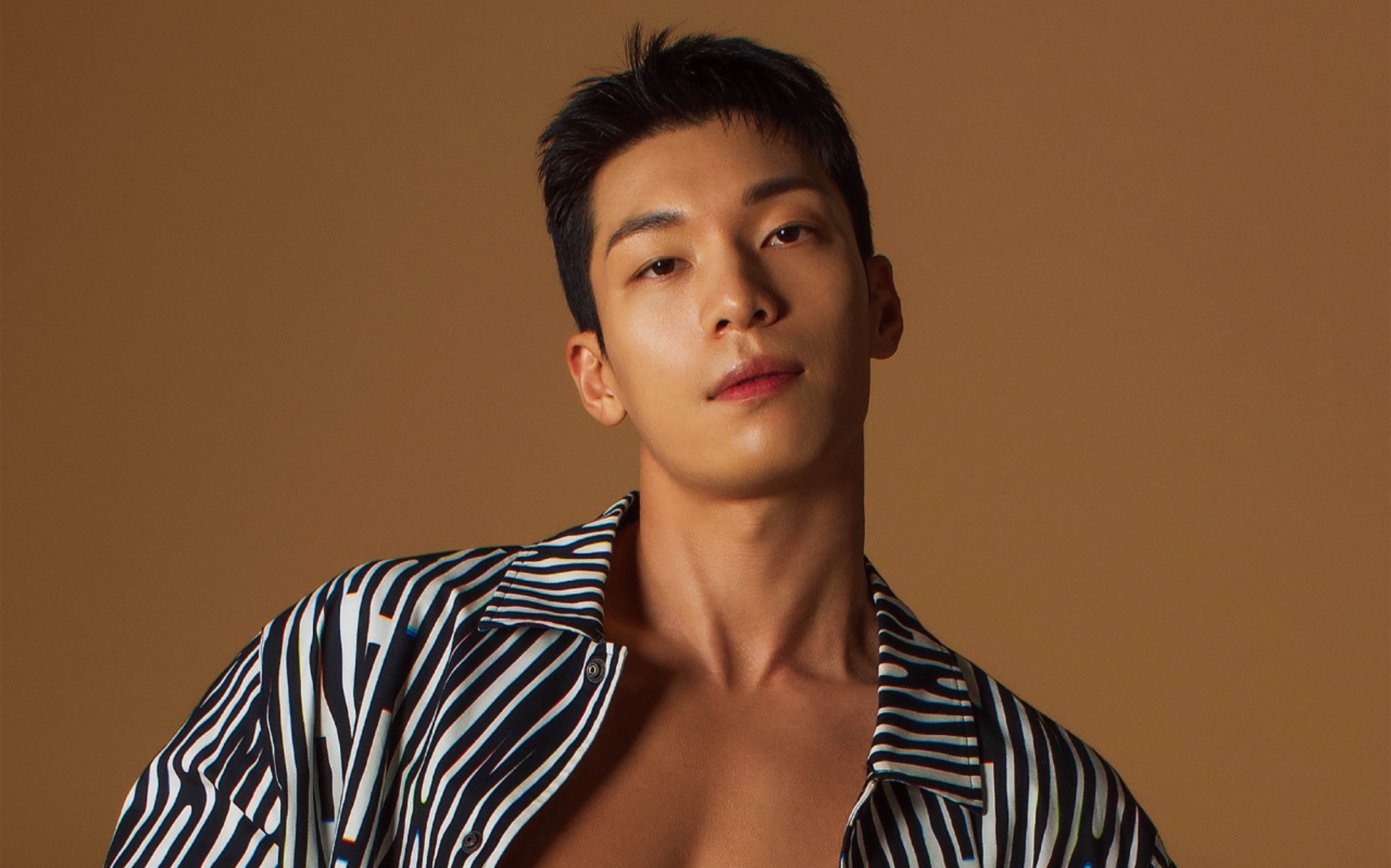 Wi Ha-hoon makes the transition from romance to suspensful 'Squid Game'
Wi Ha-joon is aware his K-drama fan base recognizes him for his romantic roles on the small-screen. He starred in Romance is a Bonus Book and 17 Again, two popular K-dramas for their romance storylines. His Netflix Squid Game character is a deviation that he wanted to see happen. In an interview with Variety, Wi explains he is more grounded and serious in real life.
"I'm a fan of the darker genres, so the transition to Squid Game was the time for me to take advantage of my strength," explained Wi. The actor also explains he does method acting and reflects the genre he is working on in real life. If it is a romance, he will become more lively. When it came to Squid Game, he remained more reserved and neutral. Wi also had to get used to a shift in his fan base that have developed a crush on the actor.
Wi Ha-joon shows off his physique in 'Men's Health Korea'
Actors and K-Pop idols who are well-known or have amassed significant buzz on social media will likely land on the cover or in the pages of Men's Health Korea. In 2021, solo artist Wonho shocked fans with his Captain America style physique on the cover of the March issue. Like many before him, Wi had fans picking their jaws off the floor with his Men's Health Korea photoshoot.
Talking to Variety, the actor is overjoyed with the photos but also feels a level of shame. Wi never expected social media and fans to become so enamored by them. "If I had known that it would blow up as much as it has, I would've worked out more and put in more time to appear better, physically, in front of fans," explains Wi.
The actor had the same blushing reaction to the photos as his fans. But he explains there is a sense of pride behind them. "I was actually born a very skinny kid; before joining the military. I was at about 125 pounds," said Wi. Anyone into psychical fitness would understand the dedication and training required to put on muscle and maintain it.
The 'Squid Game' actor is a fan of Netflix's 'D.P.'
The Swoon gathered the cast of Squid Game and had them play a fun game of 'Netflix Bingo.' The actors had to guess each other's favorite Netflix original series and hopefully win with a loud "Bingo!" The game revealed that Wi is a fan of another Netflix original K-drama.
Wi had recently watch D.P. starring actor Jung Hae-in. The actor explains he, too, had served in the military and felt a connection to its storyline. Regarding the graphic displays of mistreatment by superiors in the K-drama, Wi explains he could have only imagined what it was like for soldiers who served before him. In the military, Wi served as an MP (military police).