'Squid Game' Wi Ha-joon Was Teased on the Set of 'Bad and Crazy' for His Global Fame
Since Netflix's Squid Game, actor Wi Ha-joon has gained a level of fame he had not experienced before in his career. After starring in the K-drama about surviving childhood games, Wi starred in a new project. Alongside Lee Dong-wook, Wi played the role of K in the crime K-drama, Bad and Crazy.
His co-star Han Ji-eun reveals what it was like on set with Wi after his notoriety from Squid Game. She reveals Lee teased him on set. Wi also explains whether acting in a new project after Squid Game was stressful.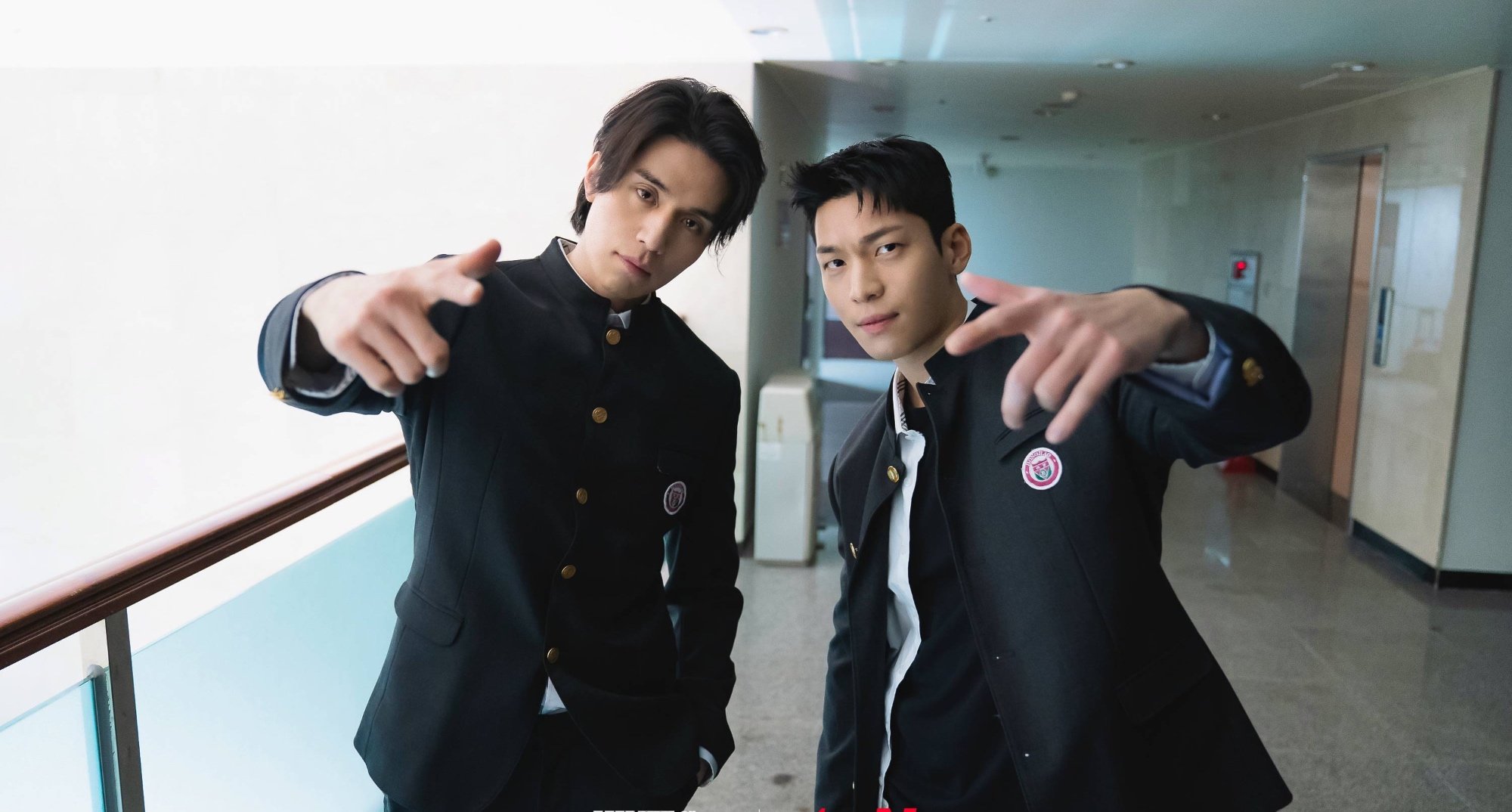 Wi Ha-joon went from a determined detective in 'Squid Game' to vigilante in 'Bad and Crazy'
In the globally successful K-drama Squid Game, Wi played the role of Hwang Jun-ho, a police detective looking for his older brother. Fans came to love Wi's character for his determination and resilience to do what was necessary to find clues about the Games and his brother. His storyline led to one of the K-drama's biggest twist reveals.
Wi's character had an untimely end that had fans theorizing his story might not be over and seep into a Squid Game Season 2. Amid the fame of the Netflix K-drama, Wi was already starring in a new K-drama titled Bad and Crazy. The tvN and iQiyi K-drama centered on a corrupt police detective named Soo-yeol (Lee Dong-wook).
He finds himself stuck between justice and his own personal gain when investigating a murder case. Soo-yeol soon meets a mysterious character named K. Wi plays the role of K, a vigilante who wants the rid the world of injustice and corruption.
Lee Dong-wook teased Wi Ha-joon over his title as 'Sexiest Man on TV' while filming 'Bad and Crazy'
Bad and Crazy's Han Ji-eun was interviewed by Sports Chosun about her time on the K-drama. After discussing her steamy kiss scene with Lee, she discussed what it was like working with Wi on set, knowing his sudden rise to fame thanks to Squid Game.
"We were all really surprised on set. Lee Dong Wook often teased him, saying, 'You're the sexiest man in the world! Very sexy. You're a world star!" said Han according to Soompi. Lee was referring to Wi being titled as one of the 'Sexiest Men on TV' by People.
She explains Wi was bashful over his newfound title and fame. While on set, he never showed signs of feeling like a global celebrity. "He gets embarrassed when we mention it," said Han. The Bad and Crazy actor said she knew Wi before Squid Game and got to know him more on set, but he was always the same person.
But she does admit, "He's the exact same, but my thoughts about him changed. I couldn't treat him like a neighborhood little brother anymore. It was fascinating, I was proud and happy for him, and it felt a little like seeing a celebrity." While Wi's Bad and Crazy co-stars poked some fun over his newfound fame, Wi explains if it added pressure when acting in new K-dramas.
The 'Squid Game' actor wanted to show fans a new side of himself
According to Soompi, Wi discusses his experience working on Bad and Crazy and why he wanted to take on the role of K in an interview with Star News. Wi's fans saw his riveting, serious, and emotional acting as Jun-ho in Squid Game. The actor decided to star in Bad and Crazy to try comedy and break free of his mold of doing "hard and strong emotions."
In the interview, Wi was asked if starring in a new K-drama after Squid Game was burdensome. He explained, "There was no pressure after 'Squid Game.' Even though ('Bad and Crazy') was short, I was happy because I could meet viewers quickly, and I was looking forward to the idea of showing them a new side while acting as K."
Wi continues his career and will star in tvN's Little Woman. The actor says fans can expect him to play a mysterious and sexy character on screen.