'Squid Game': Would Director Hwang Dong-Hyuk Take Part in the Games?
Hwang Dong-hyuk's Netflix Korean drama, Squid Game, is the most talked-about drama on the streaming platform. The brutal survival K-drama has a long history behind its creation and its overall premise that inspired Hwang. For the drama, 456 participants are given the opportunity to win a million-dollar prize beyond their wildest dreams.
Squid Game takes popular worldwide and South Korean childhood games and gives them a fatal twist. Hwang took inspiration from comic books he read as a child to escape his family predicament. The bigger question is whether or not the famed Squid Game director would ever consider taking part in the very story he created.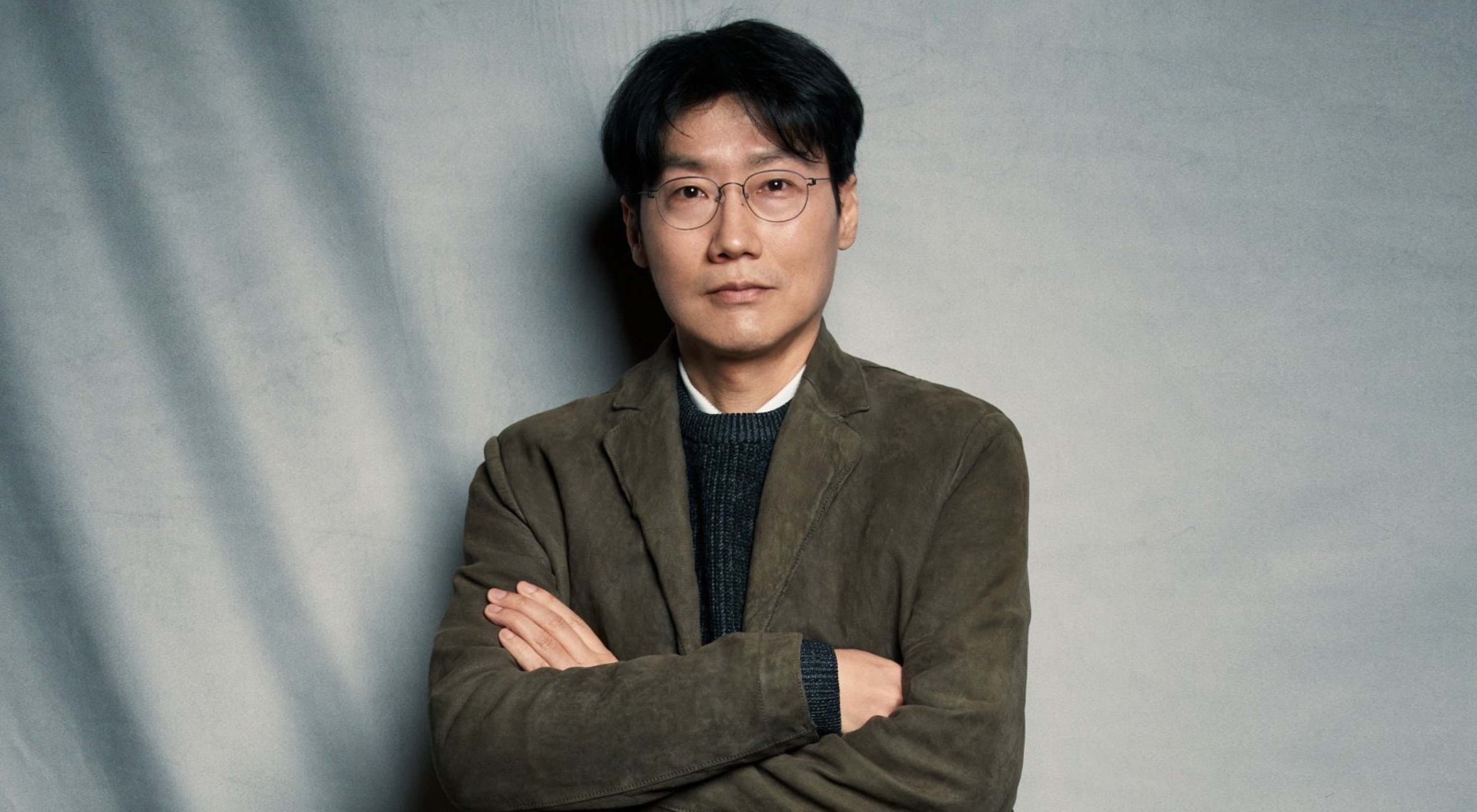 Hwang Dong-hyuk's 'Squid Game' idea took 10 years to bring to life
RELATED: 'Squid Game': Did the Netflix K-Drama Plagiarize a Japanese Movie?
Like many popular K-dramas, they are based on already established webtoons or comics. In terms of Squid Game, Hwang developed the idea back in 2008 after reading a comic book with a similar storyline. To make the story as Korean as possible, he used common childhood games like the Dalgona challenge and the very game the K-drama is named after.
Squid Games' current success was not always this way. According to the Wall Street Journal, Hwang's story was rejected by multiple studios for years. The studios deemed the drama too brutal and dark to be seen on television. Before even finishing the script, Hwang was in a financial rut. While living with his mother and grandmother, WSJ states the director stopped writing the script because he had to sell his laptop, making only $675.
It was only two years ago when Netflix picked up Hwang's Squid Game to be produced on the streaming platform. Netflix felt it was the perfect timing for the type of story Hwang masterminded. Unlike 10 years ago, television audiences are now accepting of a more brutal story. "The world has changed. All of these points made the story very realistic for people compared to a decade ago," said Hwang.
Would the director of the Netflix K-drama participate in his own story?
RELATED: 'Squid Game' Season 2: Gi-hun Actor Says He's Willing to Film New Season
Hwang's Squid Game has raised the question amongst fans if they would be willing to participate in the Games despite knowing its fatal consequences. The reason why Hwang would participate stems from his childhood and upbringing that inspired the Netflix K-drama.
In 2008, Hwang and his family were in financial debt. He used the colorful and detailed stories illustrated in comic books to escape the reality his family faced. According to The Times, he read comic books such as Liar Games and Battle Royale. The survival games sparked an idea. "I would actually want to participate in these games for the chance to win a huge prize. What if we had a game like this in Korea, and what would be done differently?' That's when I started to think about the series," explained Hwang.
Hwang had a connection with the main characters in his K-drama. Seong Gi-hun (Lee Jung-jae) is in crippling debt, wanted by loan sharks, and will soon lose his daughter. With no other options, Gi-hun calls the number on the calling card. The characters all have an inherent desire and greed to change the lives they fell into.
Netflix is investing in the boom of K-dramas
While fans of Hwang's Squid Game are unsure if he and Netflix will develop a new season, the streaming platform is certainly riding the fame of K-dramas. The addicting and enthralling form of television has been around for years but recently gained mass popularity due to the globalization of Korean culture. According to Esquire, Netflix has allocated $500 million to Korean dramas and movies in 2021 alone.
Netflix is pushing for the success of K-dramas like never before, competing against top platforms like Viki and iQiyi. At the Tudum event, Netflix announced an extensive list of original content from reality/variety dramas and K-dramas for the rest of 2021 into 2022. Fans already anticipate the Oct. K-drama My Name to be a massive success along with Hellbound.