Stagecoach 2022: Brandi Carlile Cancels Set, Tests Positive for COVID-19
Tanya Tucker is now headlining the Palomino Stage on Friday night. Brandi Carlile had to pull out because she tested positive for coronavirus (COVID-19)
Stagecoach kicks off this evening after a two-year hiatus due to coronavirus (COVID-19.) Although the festival is back, coronavirus is still causing havoc for some artists and fans. The headliner for Friday night's Palomino Stage, Brandi Carlile, had to pull out of her set because she tested positive for coronavirus.
Country music's Coachella will take place in the desert at Empire Polo Club in Indio, CA. The three-day festival hosts live music on three stages starting Friday, April 29, and ending Sunday, May 1.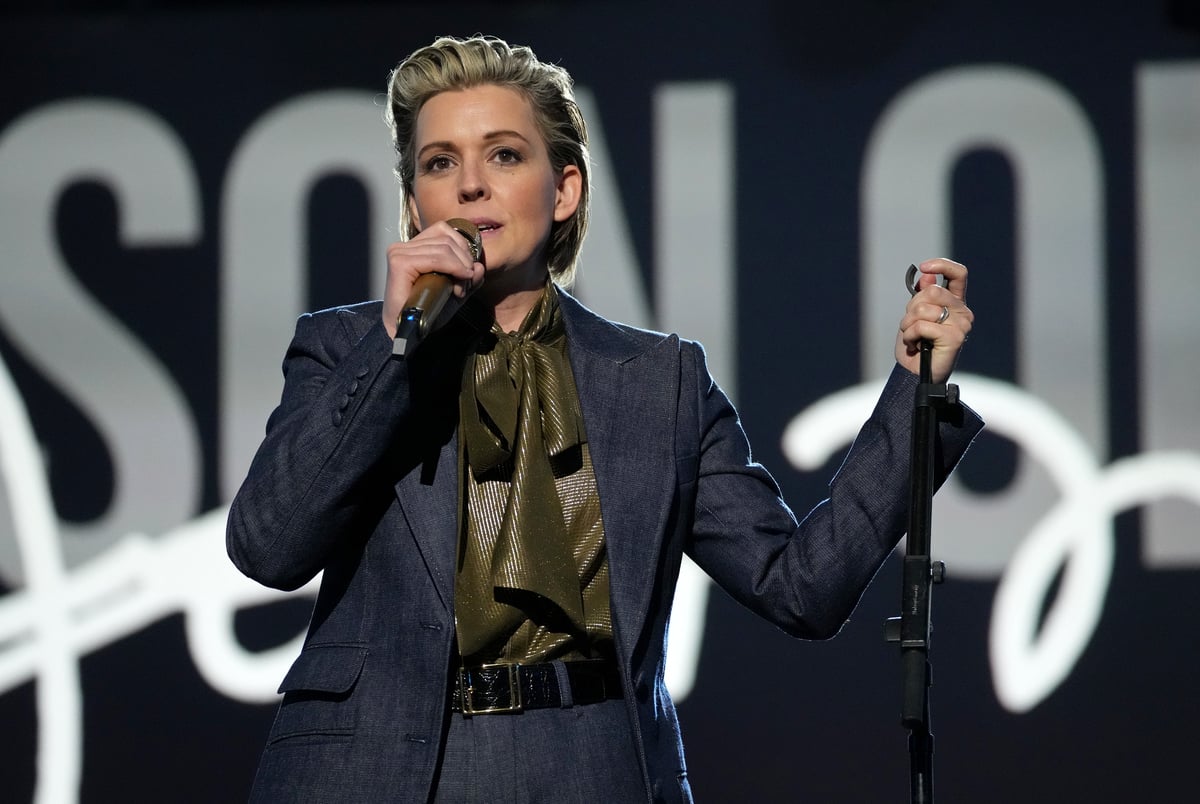 Brandi Carlile says, 'It finally happened. I have the COVID'
On Wednesday, April 27, Brandi Carlile shared an Instagram video announcing she had coronavirus. She spoke directly to her fans and said, "Hey, buddies. It finally happened. I have the COVID."
Carlile went on to share she would not be performing tonight. "I won't be able to come to Stagecoach. Argh, it's horrible. I'm a few days in and I have a chest infection, but I think I turned a corner today and I'm starting to feel a little better."
She went on to say, "I just wanted to let everybody know that I'm devastated to be missing you and I hope you have a wonderful time out there with all my friends" Carlile finished her announcement to fans with, "See you on the other side of this trash."
Carlile's collaborator, Tanya Tucker, is scheduled to perform at Stagecoach on Friday night
In 2019 Carlile produced country legend Tanya Tucker's album "While I'm Living." The project won a Grammy Award for Best Country Album and Best Country Song. Carlile's Stagecoach cancellation squashes hope of an on-stage duet on Friday night. 
Tucker was scheduled to go on at 6:25 PM, the slot directly before Carlile's canceled set. She will now officially fill in for Carlile's spot. Under Carlile's Instagram video, Tucker wrote, "Going to miss you Friday! Get better soon. Love ya!!!"
On the Mane Stage, headliner Thomas Rhett will be joined by Maren Morris and Midland. On Saturday, Carrie Underwood headlines with Brothers Osborne, Lee Brice, Margo Price, and Cody Jinks joining her on the Mane Stage. Luke Combs will close out the festival at 9:15 PM on Sunday. 
There are several non-country acts on the Stagecoach bill this year. Rock group The Black Crowes will perform Sunday evening. Motown legend Smoky Robinson headlines the Palomino Stage on Sunday at 7 PM. EDM DJ, Diplo, will play the official afterparty set at 10:50 PM on Sunday. 
Fans can watch Stagecoach for free on YouTube
While there are still plenty of tickets available, for those who can't travel to the California desert, Stagecoach can be viewed from home. On the Stagecoach Festival YouTube page, fans can start watching the events unfold today at 3:30 PM PT / 6:30 PM ET.
SiriusXM will broadcast live sets throughout the weekend. The Highway (Channel 56) will broadcast live sets from the Mane Stage and Spotlight Stage. They will also conduct live artist interviews and backstage reporting during the SiriusXM show Music Row Happy Hour. 
Unfortunately for Carlile, she'll most likely be watching from home while recovering from coronavirus. Fans and friends have wished her a speedy recovery. Maren Morris wrote under her Instagram post, "Feel better. We will miss you." While Margo Price promised to raise some hell, writing, "We'll miss ya! I'll raise some hell in your honor."