Stanley Tucci Revealed He's Still Grieving His First Wife Kate's Death
Stanley Tucci opened up in an interview about how he is still grieving the death of his first wife, Kate Tucci. Though The Devil Wears Prada star found love again and remarried, he said that losing his wife Kate "will always be hard."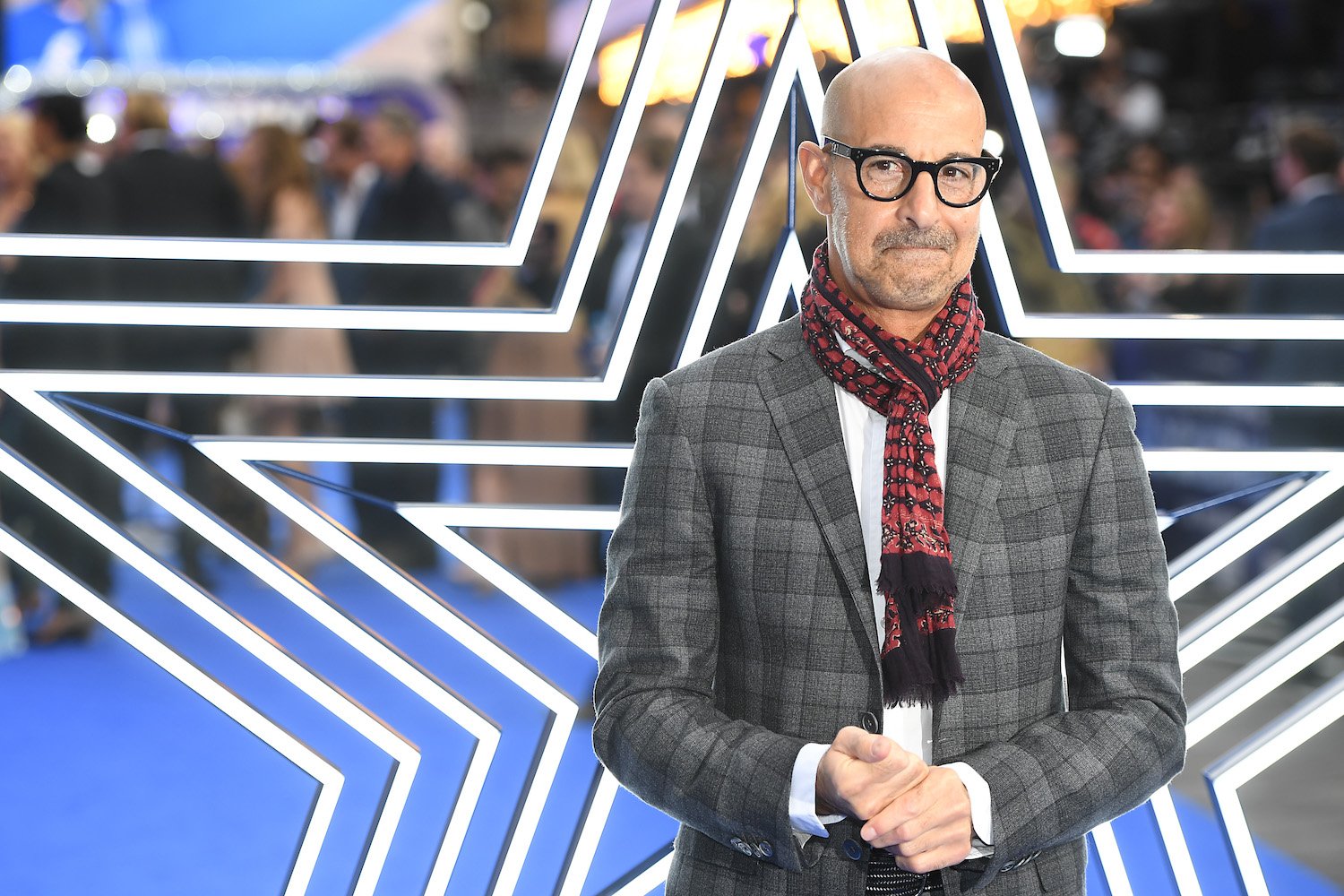 Stanley Tucci revealed how the grieving process is ongoing
In a Jan. 30 interview with CBS Sunday Morning, Tucci reflected on the death of his first wife Kate, who died in 2009 after battling breast cancer. The couple were married in 1995 and had three children, twins Nicolo and Isabel, 21, and Camilla, 19.
"You never stop grieving," Tucci shared. "It's still hard after 11 years. It's still hard. And it will always be hard."
He continued, "But you can't let it … and she would never want any of us to sort of, to wallow in that grief and let it take over our lives. She would never want that. She wasn't like that."
Stanley Tucci married Felicity Blunt
Tucci married literary agent Felicity Blunt in 2012 and the couple have two children, Matteo, 6, and Emilia, 2.
Tucci and his now-wife were introduced to each other by Blunt's sister, Emily Blunt, at her wedding to John Krasinski in 2010.
After he proposed to Blunt, Tucci shared that he "felt guilty."
"It was very hard to go on vacations at first, really hard to go with Felicity someplace," he explained to The Sunday Times in 2015. "I felt guilty. It's horrible. You always feel guilty."
"There are photos [of Kate] around at home … Not that many, but I would have difficulty," he added. "And especially when we first met it was only two years after Kate died. So…"
RELATED: 'The Devil Wears Prada': How Meryl Streep Prepared to Play Miranda Priestly
Tucci has a connection to 'The Office'
Tucci famously starred in The Devil Wears Prada, a movie which was referenced on The Office. During the Jan. 27 episode of the Office Ladies podcast, hosts Jenna Fischer and Angela Kinsey discussed the cold open at the beginning of the episode "Money."
Boss Michael Scott channels Meryl Streep in The Devil Wears Prada, harassing Pam at the reception desk. The only problem is he hasn't seen the full movie and later apologizes to Pam. "Meryl Streep is the bad guy. Never see it coming. Anyways, if I was mean in any way to you, I am sorry," he tells her.
Fans asked the podcast hosts if Krasinski and Blunt were together when The Office made this movie reference and Fischer confirmed, "It was a coincidence, you guys."
She managed to dig up all the connections The Office has to The Devil Wears Prada — and Tucci makes the list.
"Well, we know that John Krasinski will marry Emily Blunt," she explained, adding, "Steve Carell will go on after this episode to star in Get Smart with Anne Hathaway. Rainn Wilson was in Entourage with Adrian Grenier."
She continued, "Rich Sommer, who was also in Devil Wears Prada, will later appear on The Office as Pam's art school friend."
"The movie The Devil Wears Prada was based on a book written by Lauren Weisberger, and she's from Scranton," Fischer added.
She called the Tucci connection "a little bit of a stretch," however, explaining, "Stanley Tucci will marry Emily Blunt's sister in real life."