This Star Once Had a Devastating 'This Is Us' Season 1 Moment
Article Highlights:
This Is Us Season 1 featured a gut-wrenching father-son storyline.
Bradley Cooper reveals his real-life This Is Us experience.
Cooper's loss inspired a big career move.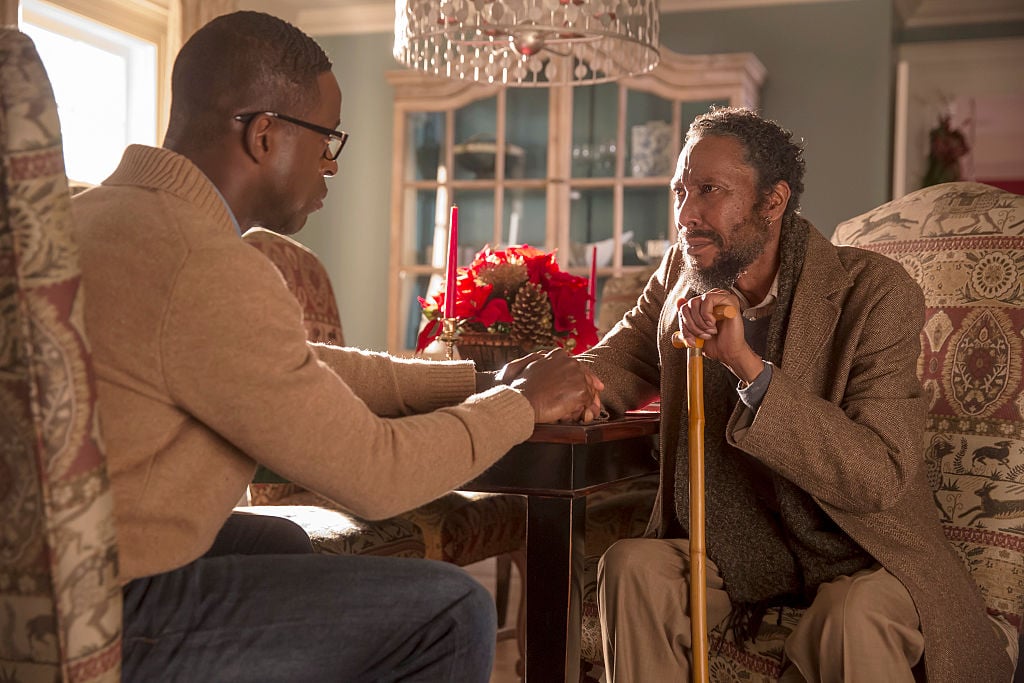 RELATED: 'This Is Us': Season 6 Could Bring Back This Fan Favorite to Wreck Your Heart All Over Again
Every dedicated This Is Us fan remembers the complicated relationship between Randall Pearson (Sterling K. Brown) and William Hill (Ron Cephas Jones). The 2016 pilot episode first revealed that William was Randall's biological father that left him at the fire station when [Randall] was an infant. We learned through the season(s) how Randall came to one of "The Big Three" Pearson siblings.
Though William died in the heartfelt episode "Memphis," his memory lives on. Jones has returned for a few flashback sequences, lightning the burned of pain, however little. As it turns out, A Star Is Born actor Bradley Cooper had a This Is Us experience with his father.
Bradley Cooper details a devestating 'This Is Us' Season 1 moment
RELATED: 'This Is Us' Fans Come to Jack Pearson's Defense After Some Pointed out His Storyline Is 'Overdone'
In 2011, Bradley Cooper's father Charles died from lung cancer. In his father's final moments, Cooper held him in his arms just as Randall held William's face via This Is Us Season 1. The scene is raw and real and Cooper can relate.
"Everything, everything," Cooper previously told The New York Times. "It's not even one thing; it's a whole new world. It was instantaneous and wasn't like, months later. It was like, his last exhale, and I was holding him, and it was like, everything changed."
Going through something so difficult proved to be Cooper's most valuable role yet. He stayed with [Charles] a lot throughout his last years, getting as much time with him as possible. But losing him changed the actor's perspective on many things — including a career move he previously balked.
Cooper said the loss inspired a career move
RELATED: 'This Is Us' Season 6 Will Explore 'Something Difficult', According to Creator Dan Fogelman
You can't tell by watching A Star Is Born that Cooper almost didn't take the role. When Clint Eastwood was attached to the remake, Cooper believed he "hadn't lived enough" to play someone with so much stinging pain. When his father died, however, everything changed.
"Honestly, I could see it on my face," he told The Times. "I just felt it."
Eastwood eventually dropped out, leaving room for Cooper to direct as well. Though it's not a replica of Randall and William's story in This Is Us Season 1, we can't help but see the similarities in William Hill and Charles Cooper's last moments, surrounded by a son who loves them.
Cooper told Oprah in a sit-down interview that having his father die in his arms was "everything; the biggest gift he gave me."
This Is Us returns in 2022.