Who Will Star in the 'Knives Out' Sequel? Director Rian Johnson Is Taking Suggestions
A (sort of) sequel to the Oscar-nominated film Knives Out is in the works. And though we may have to wait a little while to learn who will be in it, we can do some fan-casting in the meantime. After all, writer-director Rian Johnson has read some of your ideas, and he's on board.
Rian Johnson directed 'Knives Out'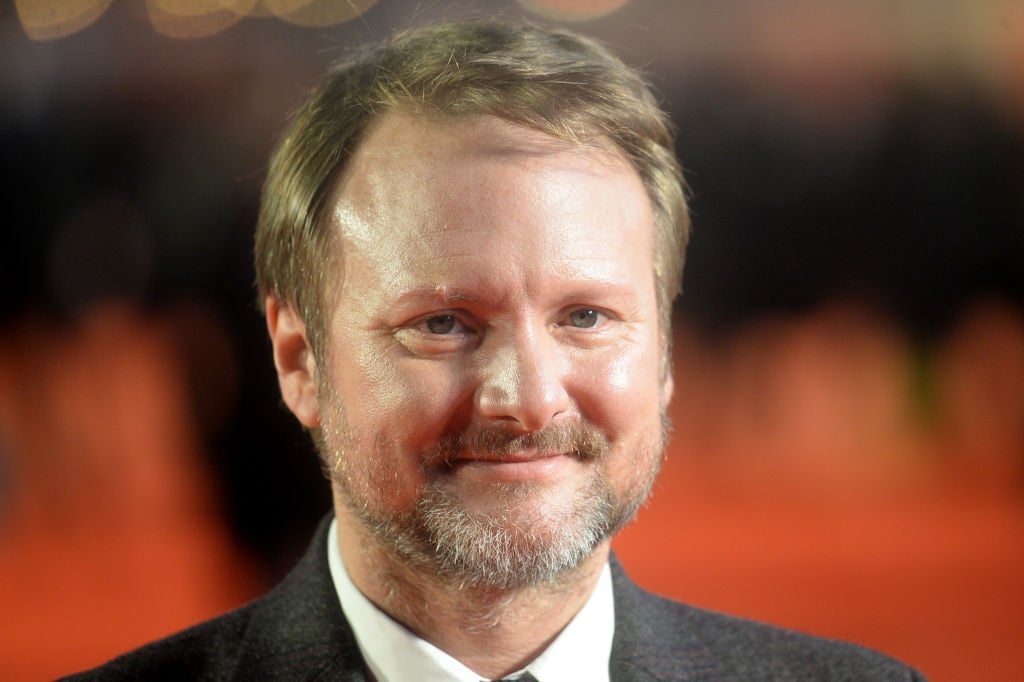 Johnson is a writer and director with notable credits to his name. He attracted big names with his early works Brick, The Brothers Bloom, and Looper, but it wasn't until 2017, when he was at the helm of Star Wars: Episode VIII – The Last Jedi that he became a household name.
Though he wasn't brought back for Episode IX, Johnson propelled his career with a film that will now be the start of its own IP: Knives Out. The mystery debuted at Toronto International Film Festival in September 2019 before its Thanksgiving weekend release.
The film featured an all-star cast
If you thought that Johnson had worked with big names before, he one-upped himself with this incredible ensemble. Knives Out not only marked Chris Evans' first film post-Avenger: Endgame, but also features the talents of stars like Jamie Lee Curtis, Toni Collette, Christopher Plummer, Lakeith Stanfield, and many more.
The major celebrities may have been what drew fans to the theater, but they stayed for the carefully calculated twists and turns. Knives Out was a hit critically and commercially. It even earned an Oscar nomination for Johnson's script.
A sequel is coming
What does a studio do when a film performs this well? Make a sequel, of course. Before the Academy Award nominations were even announced, Johnson said that another film in the Knives Out universe was in progress. At the time it hadn't been greenlit, but this came shortly thereafter.
The upcoming film has been posited as a vehicle for Daniel Craig's character, the Southern private detective Benoit Blanc, who is called into investigate the mysterious death of patriarch Harlan Thrombey in the original film.
Johnson read fan title suggestions
Fans of Knives Out were excited by this news, of course. And Lionsgate capitalized on this hype by getting them to give their suggestions for the sequel's title on Twitter. Many of those given included Blanc's name, but a few others hinted about other actors who could join the cast.
"This, I think, would get us a huge, huge opening: Knives Out II: Adam Driver Is In It," read Johnson. "[I can] only hope," he laughed. Another suggestion was Chives Out, which would star Guy Fieri. Then, Johnson read, "Neve's Out Too, with Neve Campbell playing twins. That could be great. We'd get a Scream tie-in," he said, referring to the actress' popular horror franchise.
Who will return for the sequel?
All of these suggestions are mostly just for fun, we can assume. But the chances of Campbell or Driver making an appearance are more likely than Evans or any of the other aforementioned Knives Out actors returning to their roles.
"I'm writing what hopefully will be the next one right now. But the idea is that it would be Daniel Craig as the detective — whole new cast, whole new case, whole new location. It's just like doing another Hercule Poirot mystery like Agatha Christie did, you know? So we'll see," Johnson told Entertainment Weekly on the 2020 Academy Awards red carpet.