Star Trek' Actor Patrick Stewart Says Acting Helped Him Overcome What He Hated Most About His Appearance
When one thinks of Patrick Stewart, they think about the very picture of confidence. The legendary actor always exudes complete and total charm, grace, and belief in himself. But despite Stewart's seemingly unshakeable demeanor, there's one aspect of his appearance he was once uncomfortable with. Acting helped him overcome his hang up, but it stayed with him early in his career.
So what about Stewart's own appearance did he hate so much?
The start of Patrick Stewart's illustrious acting career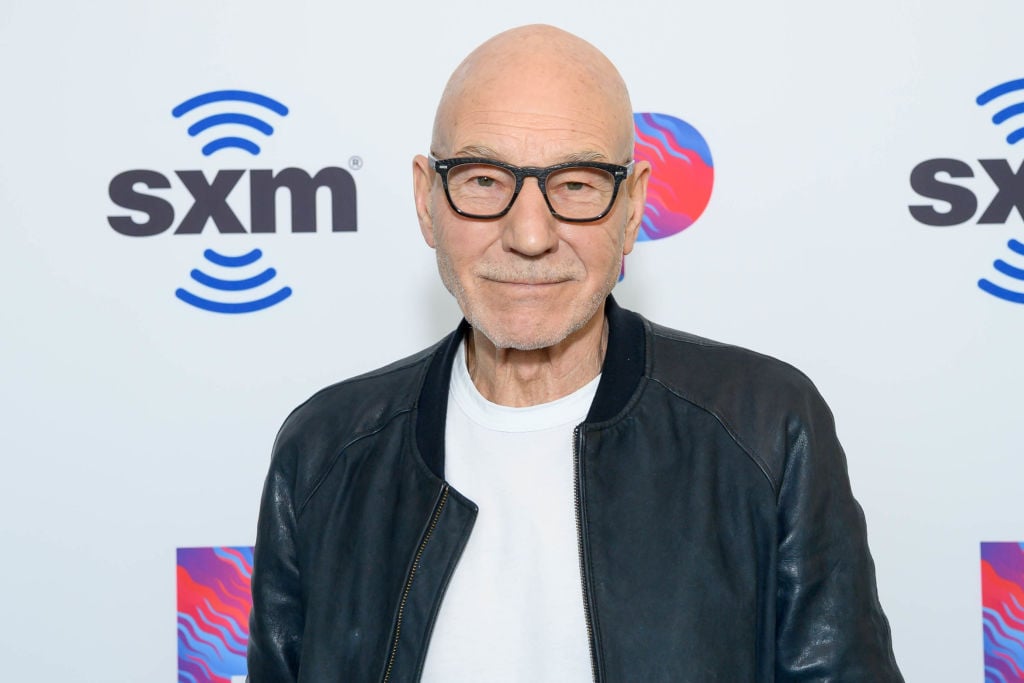 Fandango.com's bio of Stewart paints a portrayal of a man truly dedicated to his craft early in life. Stewart started acting at the young age of 12, though he took a detour into journalism and selling furniture during his teens. The Bristol Old Vic Theatre School eventually accepted Stewart and he'd soon after make his stage debut. Stewart later joined the world-famous Royal Shakespeare Company in 1966 and performed with the troupe for the next 27 years.
The most iconic roles of Patrick Stewart
RELATED: The Story Behind Why 'Star Trek' Actor Patrick Stewart Got Married in a Mexican Restaurant
While Stewart's acting career is full of roles that would make any actor jealous, there are two he's most famous for with mainstream audiences. The first role, and the one that made him into a household name, is the role of Captain Jean-Luc Picard on Star Trek: The Next Generation. Following in the footsteps of an iconic actor like William Shatner as Captain James T. Kirk was no small feat, but Stewart put his own stamp on the captain's chair. Unlike Kirk's bombastic performance, Stewart provided a different style of Starfleet captain: one who is calm, cool, and collected.
As his notoriety from Trek began to die down, Stewart landed another plum role: the role of Professor Charles Xavier in the X-Men movie franchise. Stewart portrayed Xavier in the following films:
X-Men
X2
X-Men: The Last Stand
X-Men: Days of Future Past
Logan
According to Radio Times, the experience of watching Logan alongside castmate Hugh Jackman made him so emotional he knew he needed to retire from the role. The same can't be said for his portrayal as the Starfleet captain, however: he returned to that role in this year's new series Picard. 
What does Patrick Stewart hate most about his appearance?
Funny enough, the one thing Stewart hates about his appearance has become his most iconic feature: the fact that he's bald. Stewart's bald head became a signature part of his role as Picard. It's also didn't hurt him when he was up for the role of Xavier, as that character was also bald. But despite Stewart being well-known for his baldness, there was a time when he was younger when it made him uncomfortable.
Stewart recalled in an interview with the BBC when he visited a friend while he still had some of his hair. While he tried to cling to the last remaining vestiges of his hairline, he found himself on the receiving end of an impromptu trim: 
"There was a man who had been at drama school with me … he was a good, loyal friend to me. He was also a judo black belt … He and his wife invited me for lunch one day. It was very nice, bottle of wine. And the two of them got up after lunch, I thought they were going to make coffee or something, and all of a sudden, I was grabbed from behind … and then his wife appeared in front of me with a pair of scissors." 
The two cut his hair, and the rest was history, according to Hollywood Reporter. Stewart embraced the bald look and most fans likely couldn't imagine him any other way. Who knows how different his career would have been if he hadn't been ambushed with those scissors?