'Star Trek: Picard': How The Borg Connects Jeri Ryan and Jonathan Del Arco with Patrick Stewart
Star Trek: Picard already gave fans a hint of Jean-Luc Picard (Patrick Stewart)'s reunion with Data (Brent Spiner), although it was only in dream sequences. CBS All Access already announced that other Next Generation cast members Jonathan Frakes and Marina Sirtis will appear. Not only that, but Jonathan Del Arco and Voyager star Jeri Ryan are part of Star Trek: Picard too.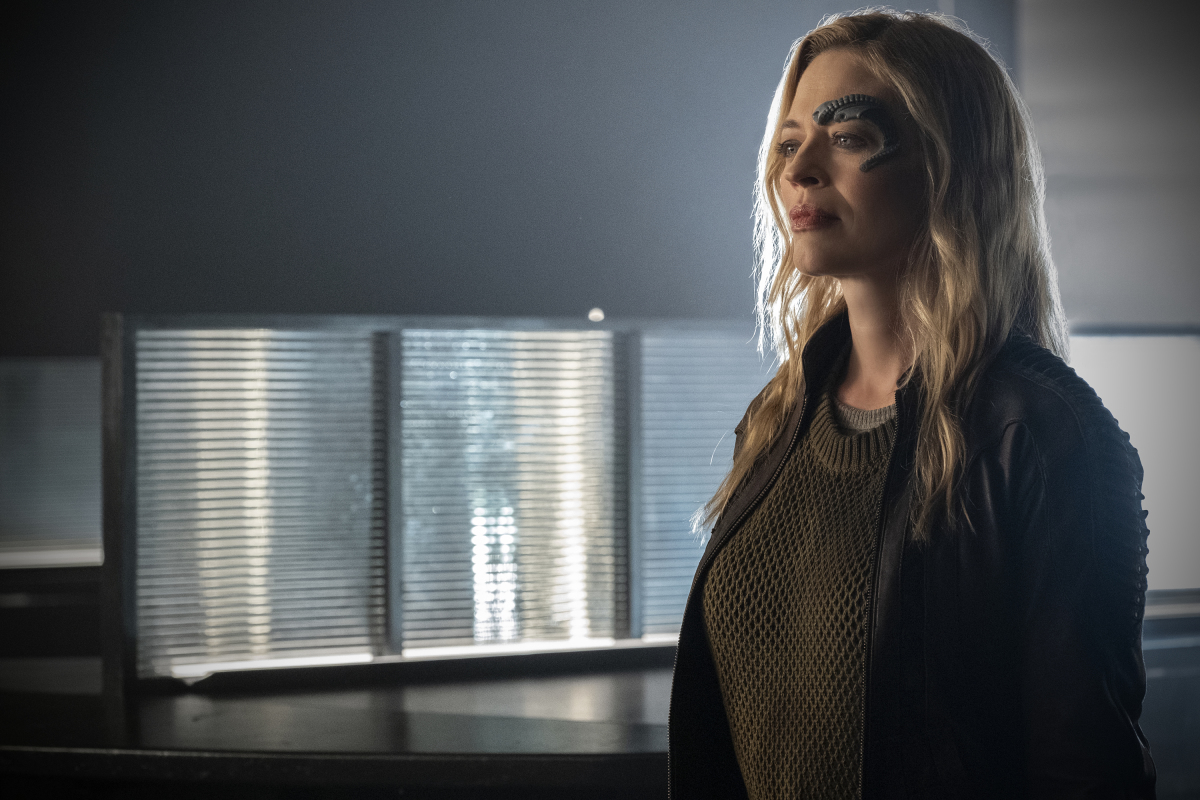 Ryan and Del Arco spoke with reporters of the Television Critics Association on Jan. 12. They wouldn't reveal exactly when their characters Seven of Nine (Ryan) and Hugh (Del Arco) would cross paths with Picard, but they offered hints about how it would make sense. It has to do with the Borg. New episodes of Star Trek: Picard stream every Thursday on CBS All Access.
Jeri Ryan wouldn't have done 'Star Trek: Picard' if it didn't make sense
Jeri Ryan has turned down offers to bring Seven of Nine onto the deck of the Enterprise. So she would only do Star Trek: Picard if it made sense.
"That was one of my big hesitations in bringing the character back when it was first mentioned," Ryan said. "There has to be a reason to bring her back. Right after I finished Voyager, they wanted to stick her in whatever movie they were doing then. I was like, 'Why? She's never interacted with any of these people. I would never be there. There's no reason for her to suddenly be in this crew.' It just made no sense story-wise and character-wise."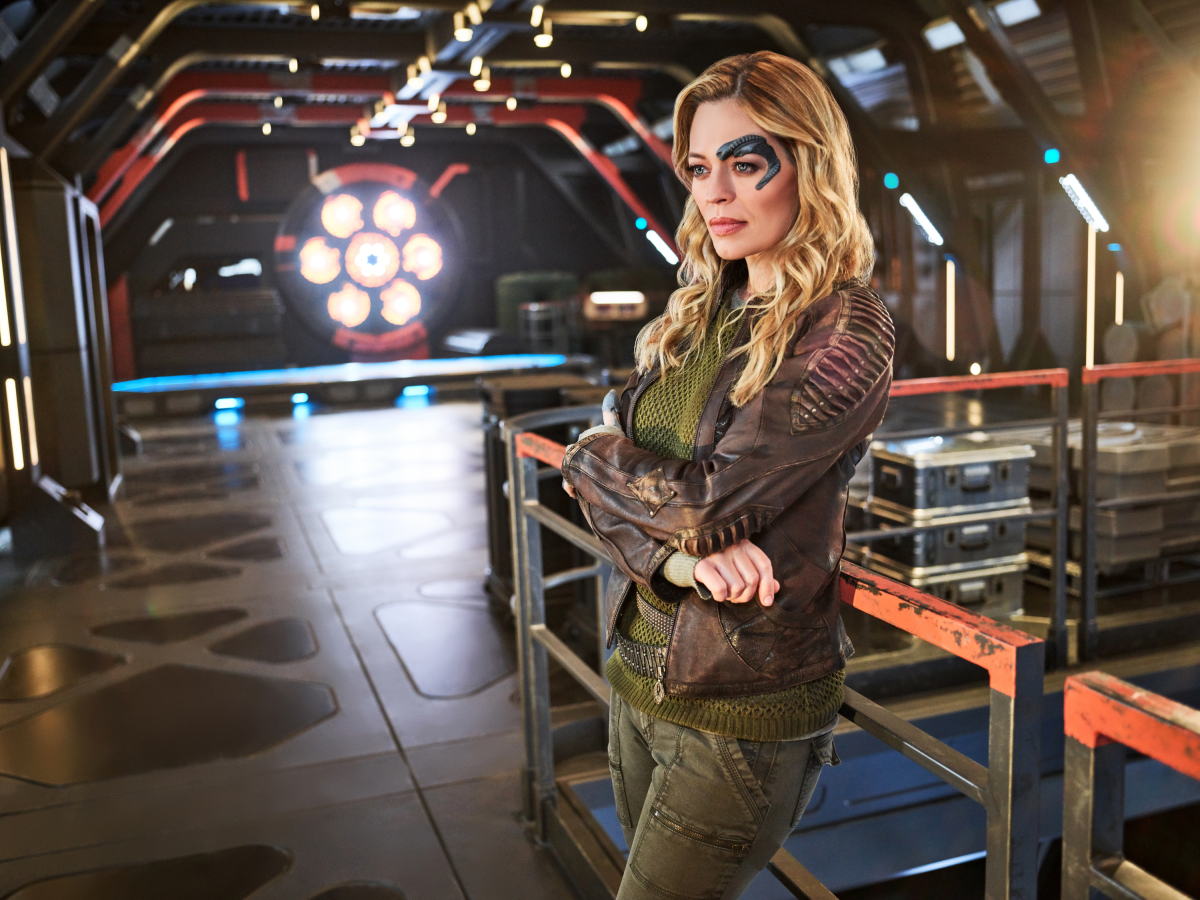 Whatever explanation Star Trek: Picard writers devised is still secret, but they sold Jeri Ryan.
"The way they've done this makes absolute sense and I love the way she's introduced," Ryan said. "I can't tell you what it is. You'll have to wait. I love why she's introduced and it makes perfect sense for her and Patrick's paths to cross and to interact because they both have a shared Borg history. It actually is quite seamless and it does make sense which was a big concern of mine."
More on the Borg from Jonathan Del Arco
Star Trek: Picard viewers got their first hints of the Borg's return at the end of the premiere episode. There is a Borg cube but it doesn't look like any Borg cubes from the past. Jonathan Del Arco elaborated on how the Borg evolved.
"The Borg have changed before," Del Arco said. "The last time you saw The Borg that were with me, we disconnected from the Collective. When you saw Jeri's character, she was in Starfleet. So it's kind of an obvious progress if you disconnect them from the Collective, what then becomes of them?"
The Star Trek: Picard collective prohibits Del Arco from saying more.
"Now, I'm not going to answer what happened to the Collective," Del Arco said. "If it's still there or not, that's still a threat that's to be revealed but in terms of our characters, we're already on the path to change because we have already disconnected. So for us, it's a furthering of that.
Jeri Ryan says Seven of Nine's Borg past isn't over
A lot of Star Trek: Picard new viewers won't know Voyager so they won't know what Seven of Nine went through with The Borg. Jeri Ryan says Picard catches them up and reveals more about her life since Voyager.
"There's a lot of quite emotional stuff that ties into her life on Voyager as well," Ryan said. "They've seen some dark sh*t. They've gone through some dark stuff in the last 20 years and it has certainly, for both characters, colored who they are now."
'Star Trek: Picard' gives Jeri Ryan and Jonathan Del Arco new looks
The photos Star Trek: Picard released so far of Jeri Ryan and Jonathan Del Arco suggests more evolution to their makeup and costumes.
"It's what it should be," Ryan said. "It makes perfect sense too what the character is and has become over the last 20 years and what she's gone through and what she's been doing with her life. When the costume designer Christine [Bieselin Clark] came and showed me the idea board, what they were thinking, I was so excited. That's perfect, that's exactly what I wanted. That's exactly what it should be. It's really good. And his was amazing."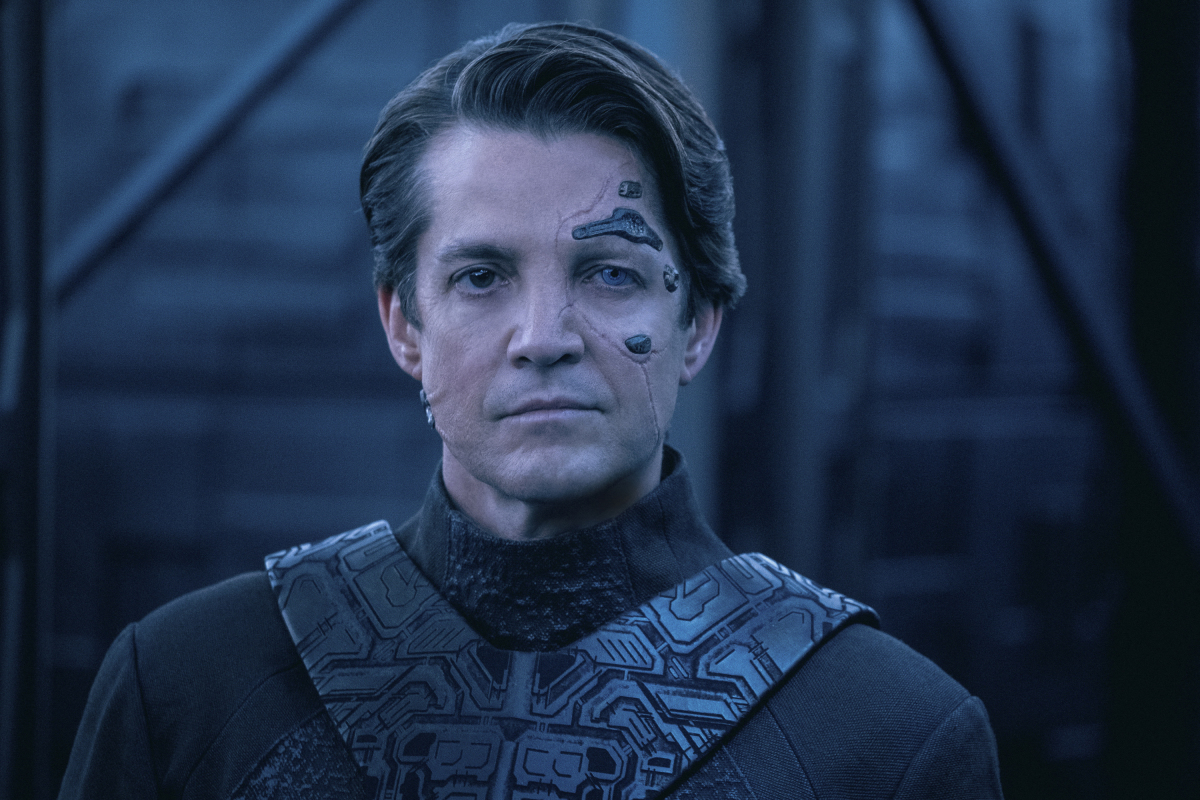 Hugh's new wardrobe was far less restricting.
"Just to get the work done and be able to function as a human being, I think when you're in your 20s you're willing to put up with a lot more sh*t than when you're in your 50s in terms of creature comforts and the need to go to the bathroom more," Del Arco said. "So I was like thank you for taking care of that. No rubber suit."
The new Borg have a very modern-day parallel
Star Trek: Picard takes place in a world where Jean-Luc Picard questions Starfleet after their actions regarding the explosion of the Romulan sun. Jonathan Del Arco says the role of the Borg speaks to a very modern day allegory too.
"The marginalization of these people and how these enemies, that just speaks to the world we're in right now," Del Arco said. "There's marginalized people all around the world, in our own city, in our own communities, there are people that are marginalized. That is an interesting turn for my character anyway. I'm just going to speak for my own character and I think Jeri's as well that our response to that world is what you're going to see."