'Star Trek: Strange New Worlds' Can Cross Over With Animated 'Lower Decks' — Producers Already Thought of How
'Star Trek: Strange New Worlds' hasn't even aired yet and the producers are already planning a crossover with the animated series 'Star Trek: Lower Decks.'
The Star Trek franchise celebrated Star Trek Day on Sept. 8, because it is the anniversary of the original airdate of The Original Series in 1966. StarTrek.com and CBS All Access presented panels for each of the television series in the franchise, including the upcoming ones. Strange New Worlds has not aired yet. They have not even made it yet, but cast members and producers spoke about what to expect from the next CBS All Access spinoff.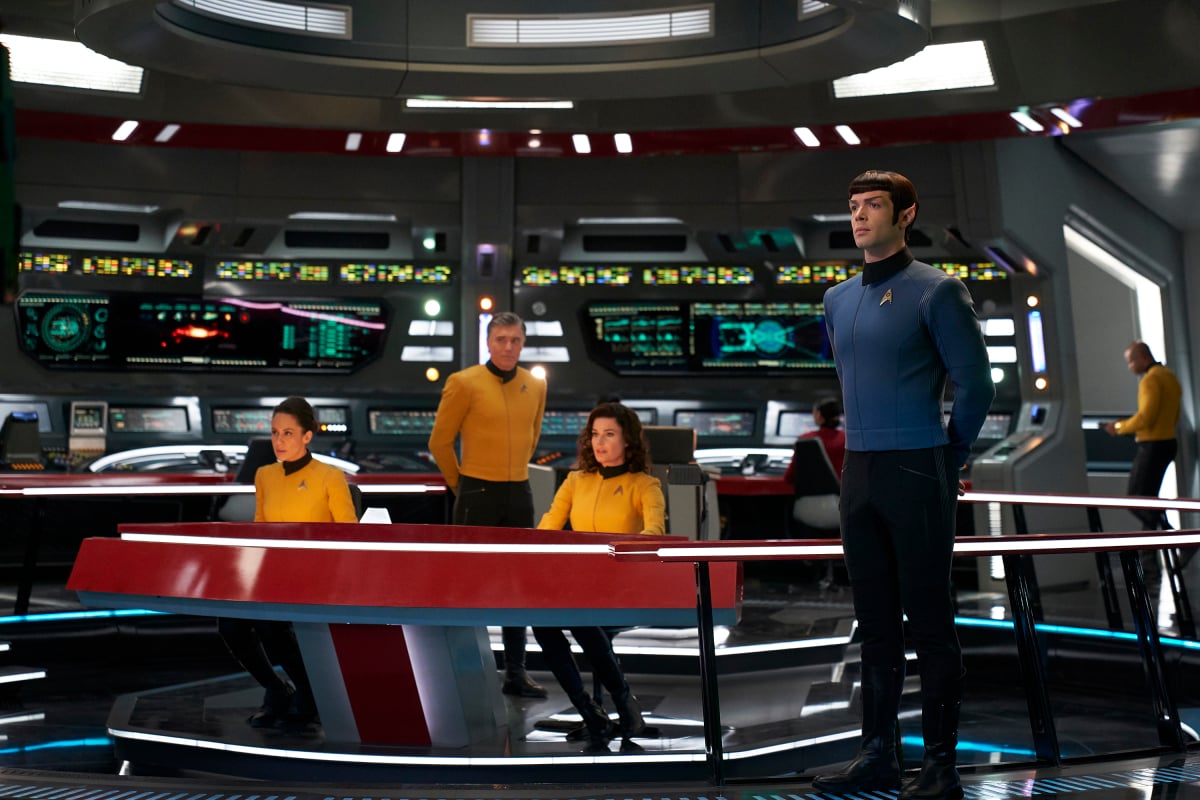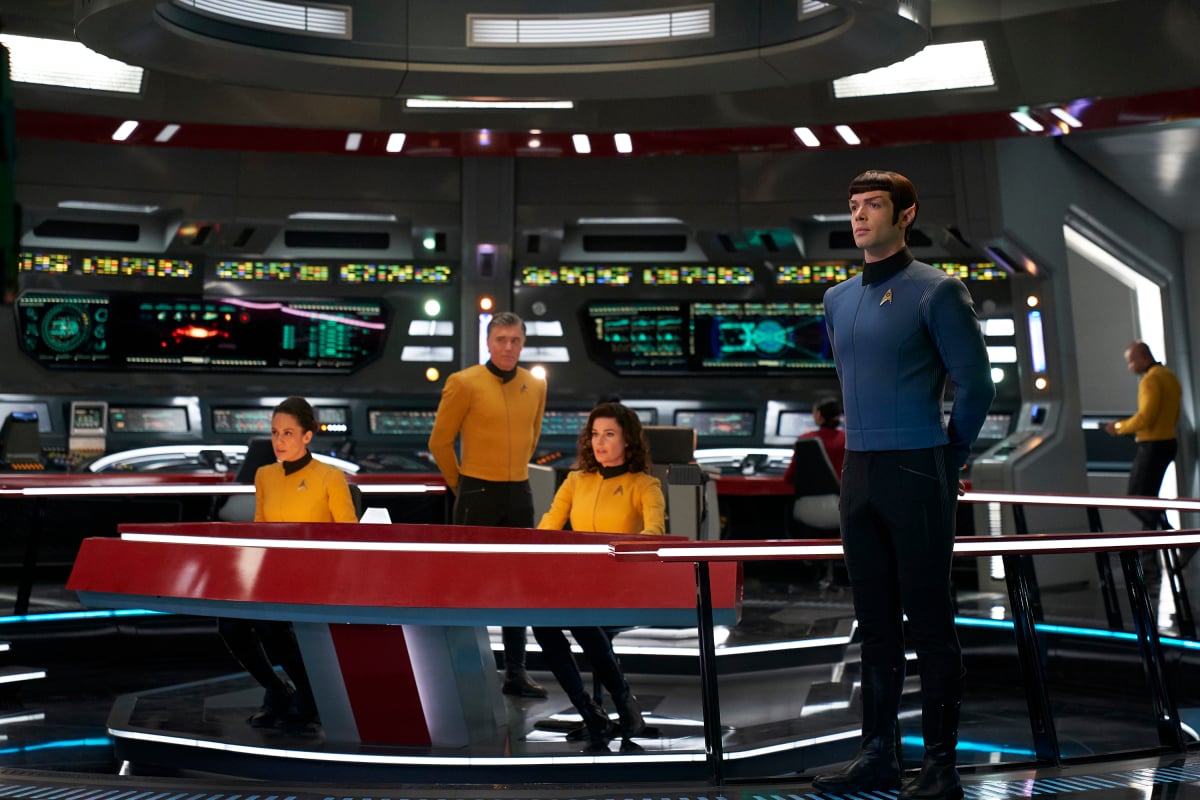 The day of panels also raised money for with its #StarTrekUnitedGives. For each tweet with that hashtag, CBS All Access will donate $1 to social and scientific organations including the NAACP Legal Defense and Educational Fund, National Action Council for Minorities in Engineering and the Equal Justice Initiative. 
Where 'Star Trek: Strange New Worlds' picks up
During its second season, Star Trek: Discovery introduced the characters of Pike (Anson Mount), Spock (Ethan Peck) and Number One (Rebecca Romijn). Of course, fans already know those characters. Of course Spock was Leonard Nimoy's trademark character, the Vulcan officer bringing logic to Starfleet. Captain Pike has been a tragic character in previous incarnations.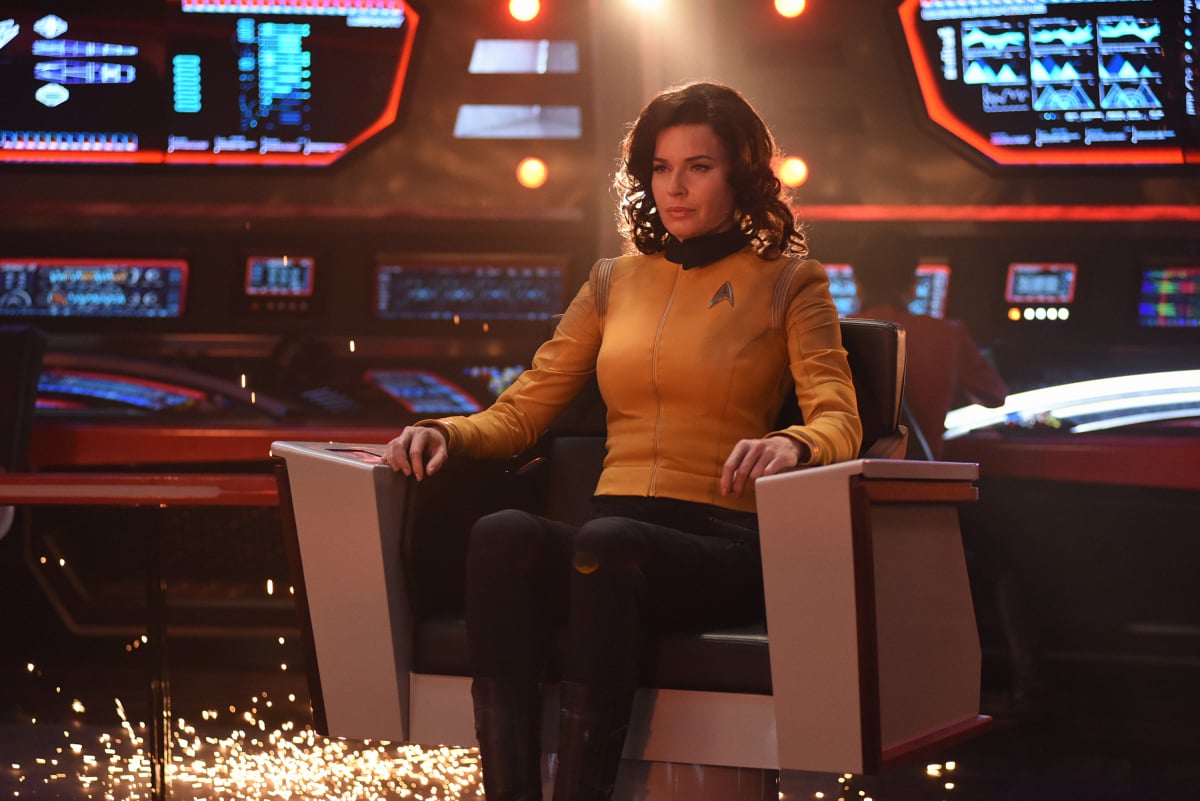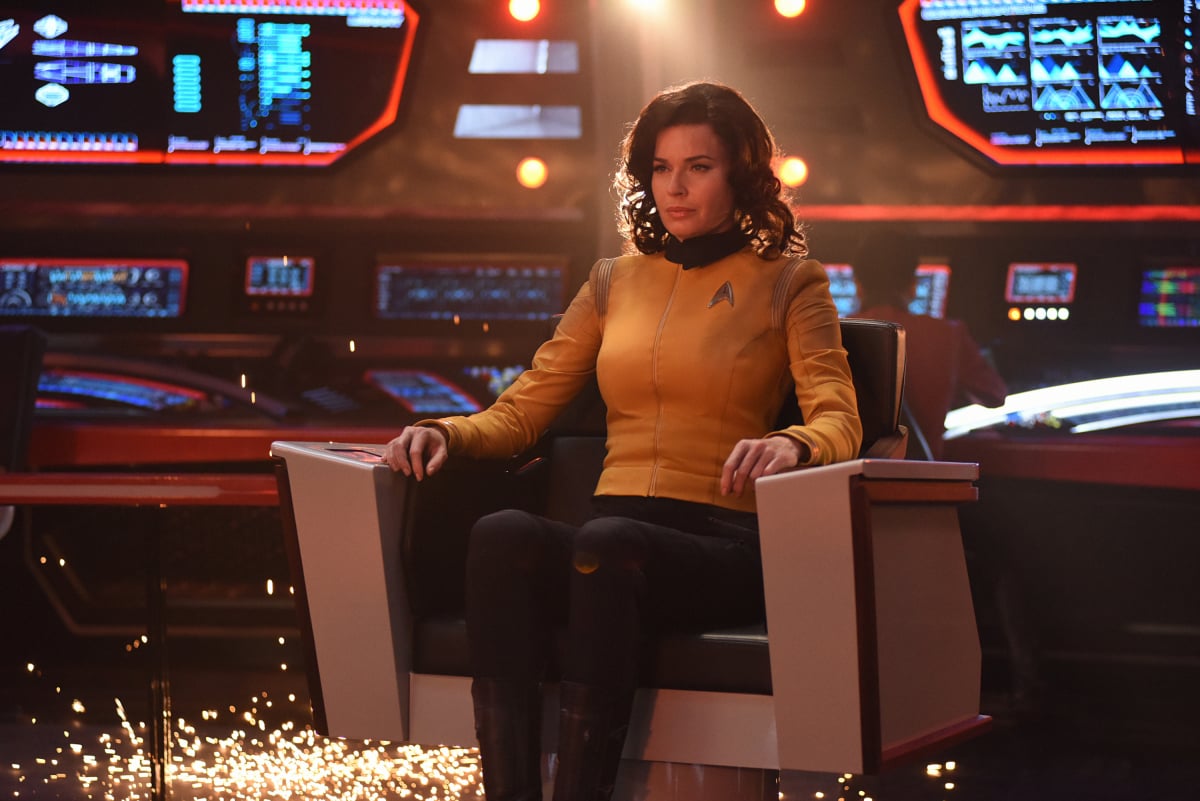 Since the Discovery leapt over 900 years into the future for its third season, they left the trio behind. Strange New Worlds will give them their own series to have space adventures, still prior to the original series timeline of Captain Kirk and the rest of Spock's crew. 
'Star Trek: Lower Decks' is animated 
CBS All Access just debuted the animated series Lower Decks. The series takes place on the U.S.S. Cerritos, but not with the bridge crew. It focuses on the least important crew members of the least important ship in Starfleet. Lower Decks is also a comedy, taking a different approach to science fiction.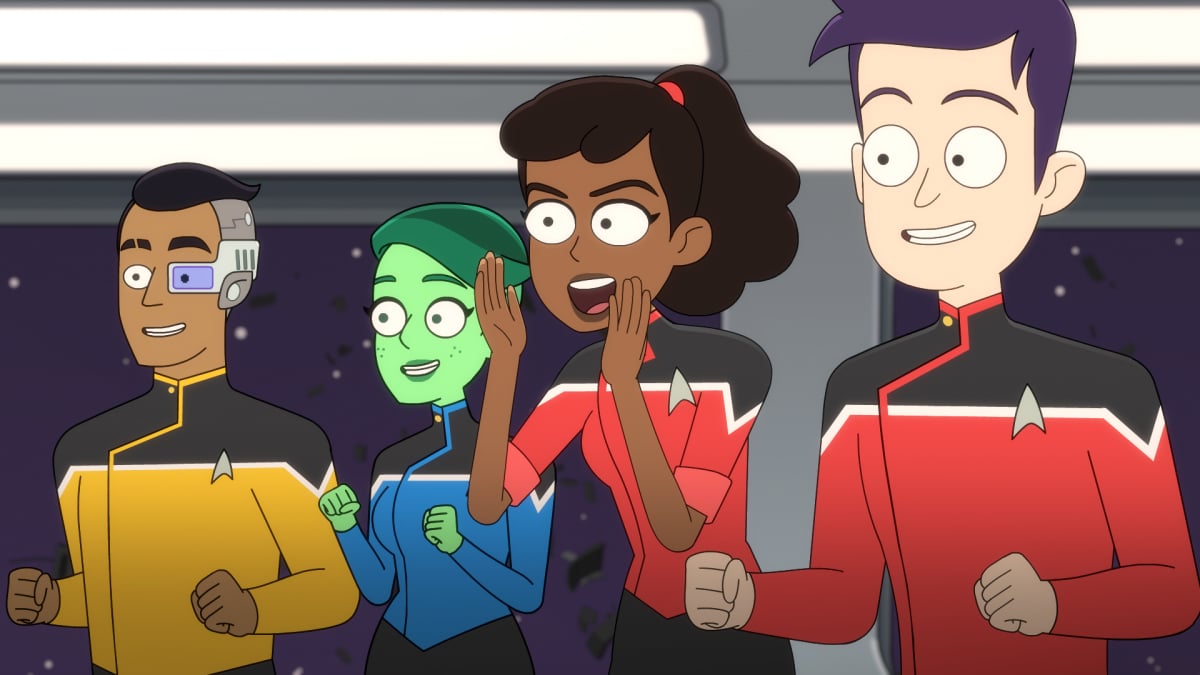 It is not the franchise's first foray into animation, however. Star Trek: The Animated Series featured animated likenesses of the Enterprise crew. William Shatner, Nimoy, DeForest Kelley, George Takei, Nichelle Nichols and James Doohan voiced their characters. The 1973 series took a serious dramatic approach to Star Trek. 
How a 'Strange New Worlds/Lower Decks' crossover would work 
Akiva Goldsman produces Star Trek: Discovery, Picard and Strange New Worlds. He offered up the suggestion of a crossover. 
"I do want to be clear without violating any confidentiality agreements that I have already begun agitating for the crossover episode," Goldsman said. 
Even Romijn was surprised by that. 
"Wait, with Lower Decks, a live-action/animated episode?" Romijn said.
Goldsman suggested a Who Framed Roger Rabbit? Style hybrid of live-action characters mingling with animated ones. Strange New World executive producer Akela Cooper started brainstorming.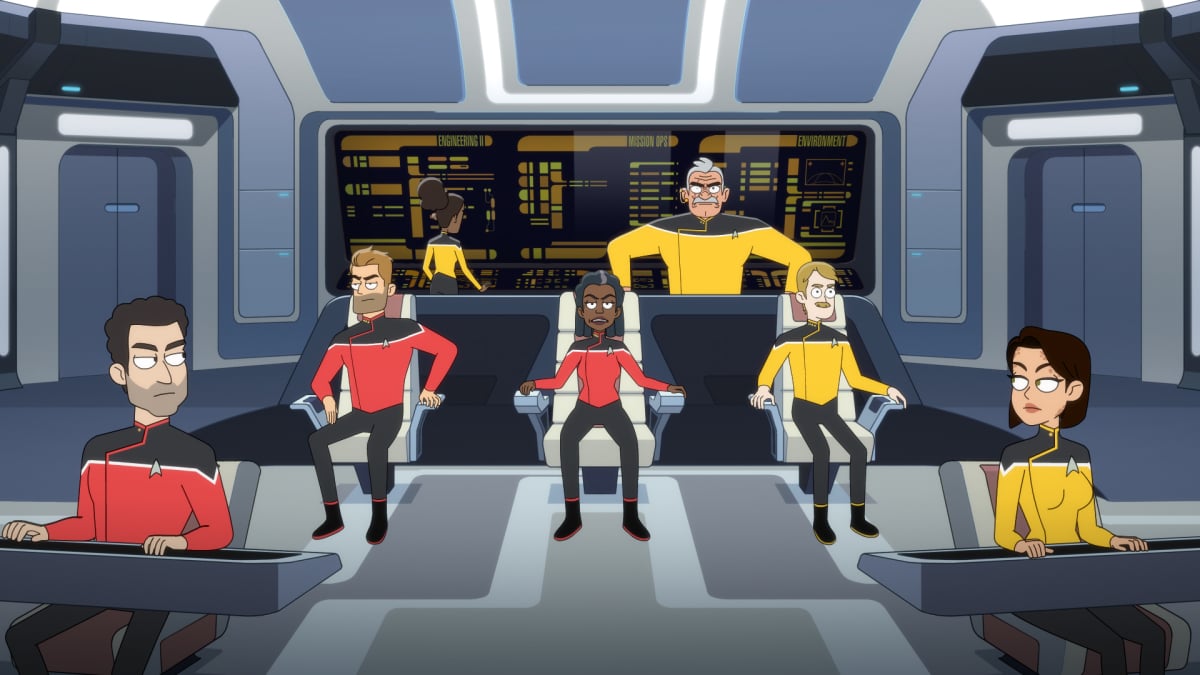 "In space, anything can happen, you guys," Cooper said. "One dimension could be animated and they find a portal to it."
Executive producer Davy Perez had another suggestion.
"We've never seen subspace," Perez said.
Star Trek: Strange New Worlds goes into production in 2021.