'Star Trek' Villain Ricardo Montalbán Never Fully Recovered From Being Trampled While Filming
Most celebrity actors find their place in Hollywood at a young age. There seems to be an unspoken rule that if you don't make it in your early twenties or thirties, then you don't stand a chance. Yet some actors like Ricardo Montalban were in their 50s when they found their niche.
Montalban, who was no stranger to Hollywood, starred in some of the most iconic films in sci-fi history. He also opened doors for other Hispanic actors that were firmly shut to them. He's a legend that Hollywood will never replace.
Ricardo Montalban is a legend
Montalban started off with minor roles offered to him by MGM, which didn't have the best record of treating actors decently during that era. He continued to work hard, and proved himself as a viable actor. It wasn't until he scored the role of Mr Roarke on Fantasy Island that he began to earn the recognition he deserved.Sci-Fi was where Ricardo really shone, however.
He played in both Escape From Planet of the Apes and Conquest of the Planet of the Apes. He also played in the Spy Kids franchise. While those garnered him some attention, those weren't his most famous roles.
Montalban was unforgettable as Khan Noonien Singh, the one Star Trek villain that everyone knows, even if they aren't a Star Trek fan. He first appeared in the episode "Space Seed." He was later brought back as Khan in Star Trek II: The Wrath of Khan.
SyFy Wire reports that Montalban and William Shatner never actually played on screen together. That didn't stop the insane chemistry between the two actors, however. They played so well off of each other, that the movie is now probably the most well known Star Trek film ever.
Montalban was in constant pain
There are some celebrities who have health problems that make working long shifts nightmarish. Lady Gaga is one such example, who has fibromyalgia. Ricardo Montalban was another.
His pain didn't come from a disease. Instead, it came from an accident while filming Across the Wide Missouri.
According to IMDB, "During filming Montalban was thrown from a horse and trampled. The resulting injury to his spine left him in constant pain for the rest of his life which increased as he aged, eventually leading to a 9-1/2 hour operation in 1993 in an unsuccessful attempt to correct the damage. The operation left him paralyzed from the waist down."
Watching his films, it was never obvious that Montalban was in pain. He played such convincing roles that no one ever questioned how he was feeling. 
Changing Hollywood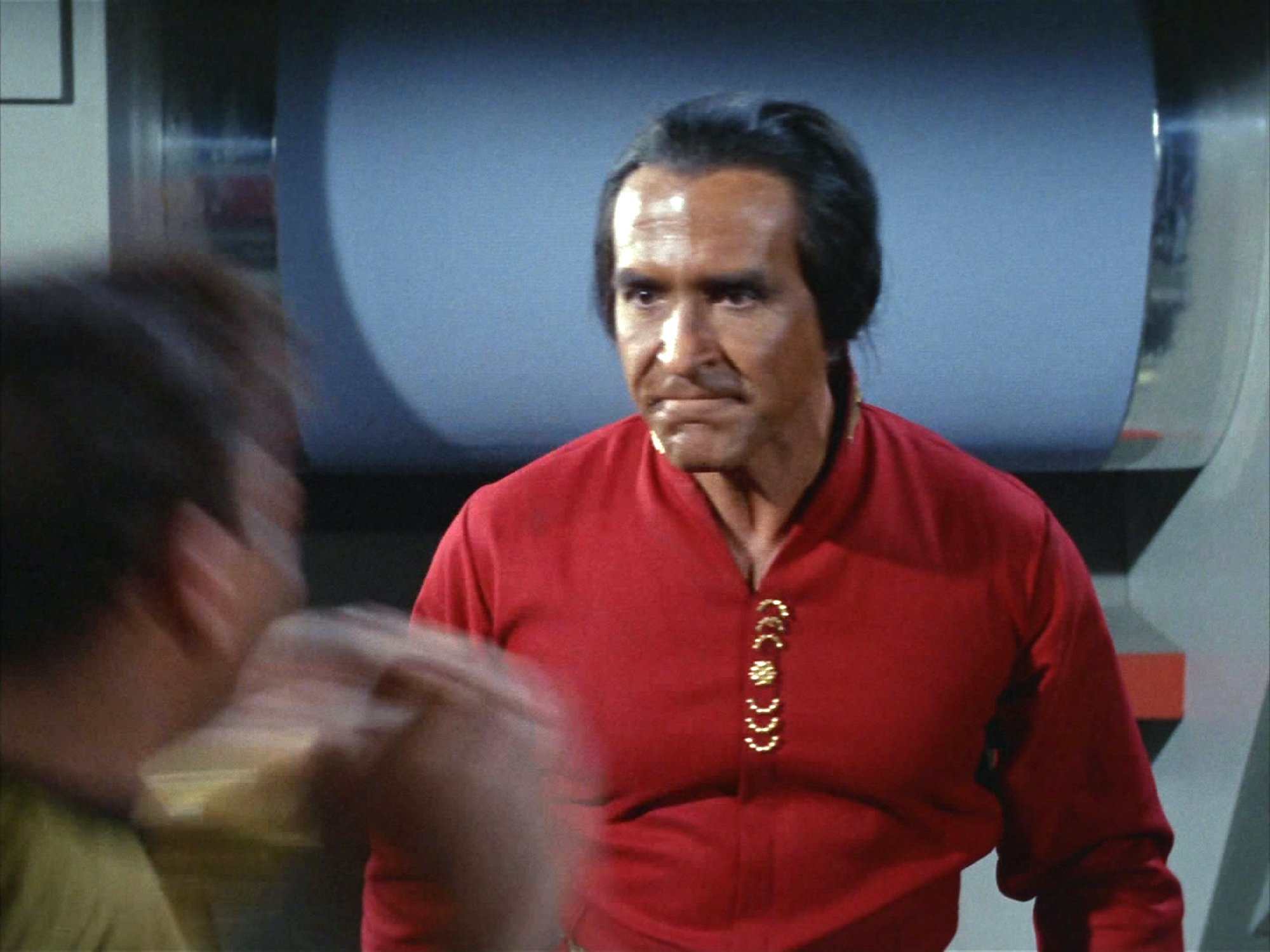 When Montalban first began working in Hollywood, there were a lot of stereotypes regarding Hispanic actors. They were either the handsome Latin lovers, lowly peasants who waited to be rescued, or the villain who didn't even get decent lines.
Montalban had more than one role as the Latin lover, but he was capable of so much more. It wasn't until his later years that he got the chance to prove this.
Roles like Khan and Mr Roarke helped open doors for him. Montalban wasn't satisfied with gaining his own success, however. He wanted to help other Hispanic actors break out of the type cast roles they were offered by film and television.
To do this, Montalban founded Nosotros, according to The Guardian. The organization helped confront some of the stereotypes facing Hispanic actors, and then helped bust open doors. In 1980,
Montalban wrote Reflections: A Life in Two Worlds, describing how he did this. Montalban died in 2009, but he's left behind a legacy that other actors still look up to, and aspire to be like him.