'Star Trek': When Whoopi Goldberg Asked for a Role, No One Believed It
When 'Star Trek: The Next Generation' premiered in 1987, Whoopi Goldberg said she wanted to be on the show, but no one believed her.
Whoopi Goldberg is one of the few performers in the world who's won an Emmy, Golden Globe, Oscar, and Tony Award. She excels at everything she does. But early on in her career, many expected her to stay in one lane. 
After appearing in several hit films, including Ghost, for which she earned an Academy Award, Goldberg repeatedly showed interest in getting a role on Star Trek: The Next Generation. But even after a year of inquiries, no one believed she would actually do the show.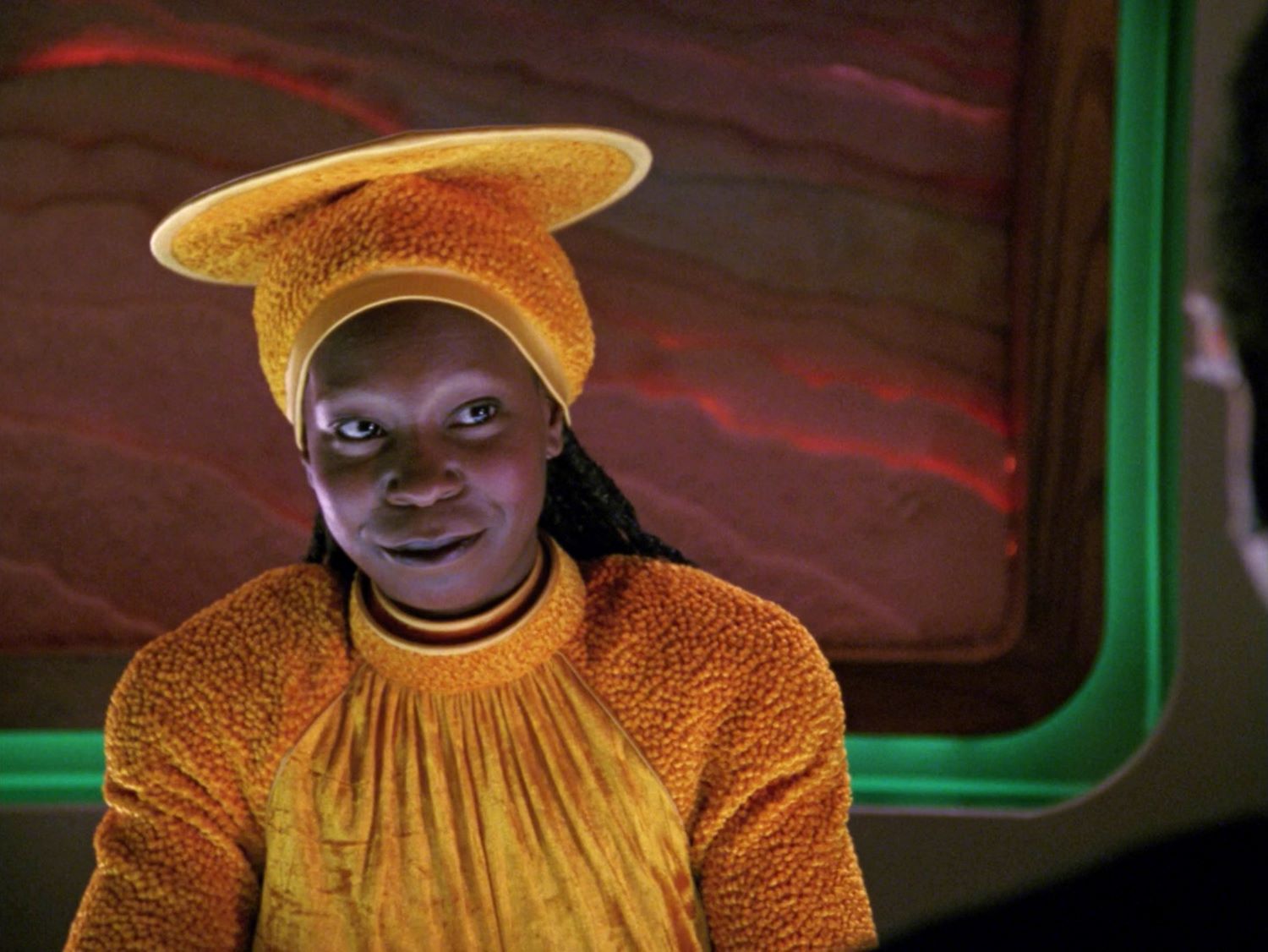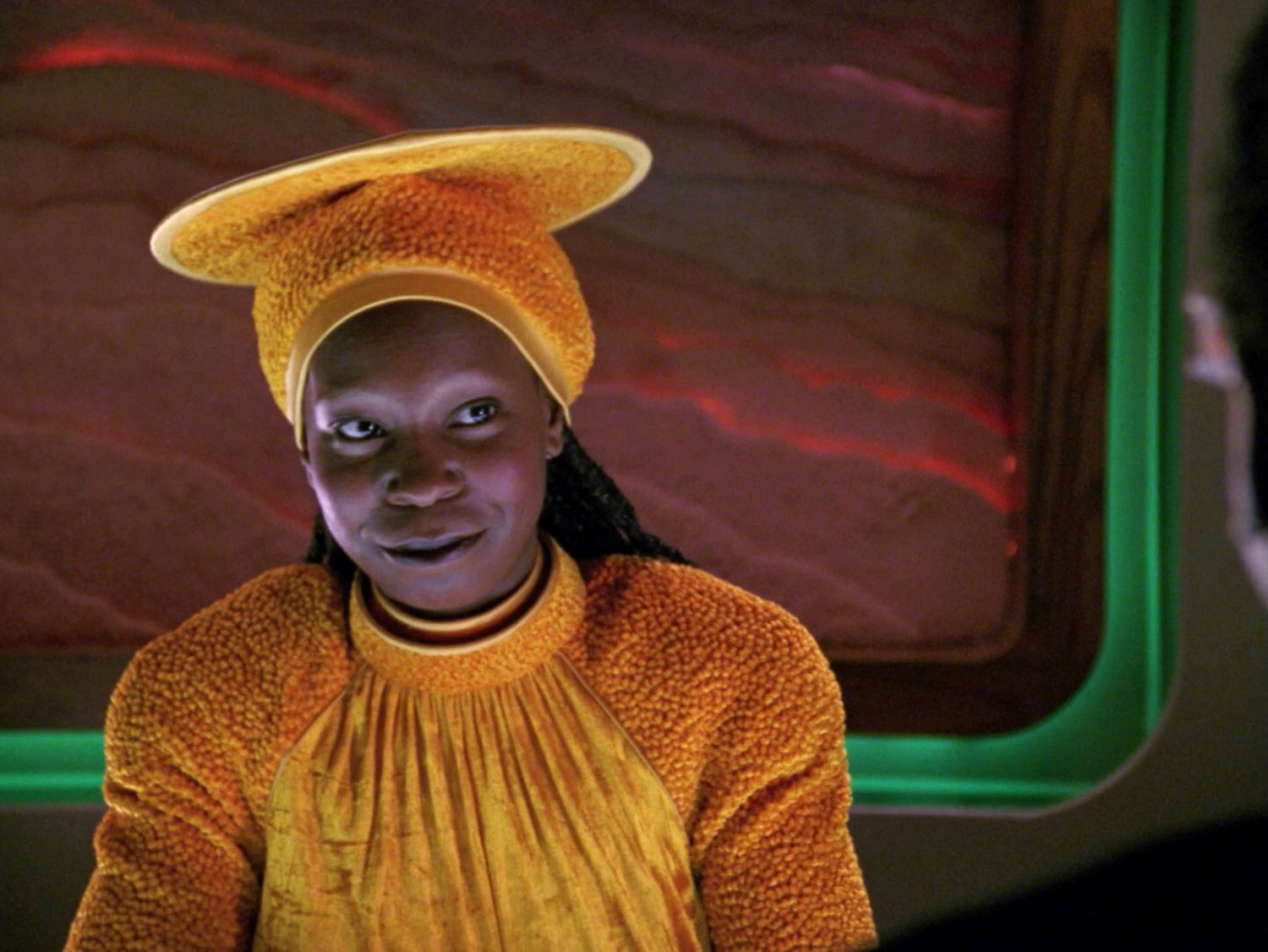 Whoopi Goldberg asked Levar Burton to help her get a role on 'Star Trek: The Next Generation'
When Levar Burton learned he had been cast as Lt. Commander Geordi LaForge on Star Trek: The Next Generation in 1987, he told Goldberg about the role. As a huge fan of horror and sci-fi, Goldberg asked him to talk to producers and get her a spot on the show. 
"I said to Levar Burton, because he said 'Oh I just got cast on Star Trek,' I said, 'They're doing Star Trek? Oh my God, Oh my God, tell them i want to be in it. Tell them I want to play,'" Goldberg recalled when talking to The Television Academy Foundation.
But a year went by, and no one contacted the Oscar-winning actor about the show. "I hear nothing and I see [Burton] and I said, 'Did you tell them?'" she said. "He said, "Yeah, but they didn't believe me.'"
Whoopi Goldberg went straight to 'Star Trek' creator Gene Roddenberry
Realizing she would have to take things into her own hands, Goldberg reached out to Star Trek creator and producer, Gene Roddenberry. When the two sat down to discuss The Next Generation, Roddenberry couldn't understand why she was so interested in being on the show.
"I think, in my head now, they thought, 'This b***h is crazy, she is never going to come do this show, she's a movie person," Goldberg said in her interview with The Television Academy Foundation. "So I go and Gene Roddenberry says to me, 'OK, you have to explain this to me…why do you want to do this?'"
Goldberg pointed out that before Roddenberry's 1963 Star Trek series, there were no sci-fi movies or TV series that featured black people in the future. "I said, 'Gene do you know that before Lieutenant Ahura, black people didn't exist in the future?'" she recalled.
Roddenberry was shocked, and had no idea that this was the case. "It's true, no science fiction existed with us in any of the movies, in anything, we're just not there," she explained. "This is the first time we appear in the future. And I said, 'Not only do we appear in the future but this is a gorgeous woman and she's the communications officer."
Whoopi Goldberg was cast as Guinan on 'Star Trek: The Next Generation'
After his meeting with Goldberg, Roddenberry did some independent research and realized that what the actor claimed was true. Star Trek was indeed the first time people of color were portrayed in the future on-screen. He then developed her character, Guinan, a starship bartender who would diffuse tense situations with her knowledge and warmth.
Goldberg portrayed Guinan on Star Trek: The Next Generation in 29 episodes. She reprised the role for two films — Star Trek: Generations in 1994 and Star Trek: Nemesis in 2002. When her co-star Patrick Stewart visited her on The View, Goldberg promised him she would appear on his new reboot series, Star Trek: Picard.