'Star Wars' Actor Hayden Christensen Understands Why Anakin Skywalker Hates Sand
'Star Wars' fans have turned Anakin's hatred of sand into a hilarious meme, but Hayden Christensen defends the line
One of the most iconic lines in all of Star Wars is when Hayden Christensen as Anakin Skywalker shares his disdain for sand. Fans turned the line into a viral meme that is often mocked. However, Christensen defends Anakin's hatred for sand, saying it makes sense for this character based on his past experience. 
Anakin Skywalker is known for having a distaste for sand in 'Star Wars'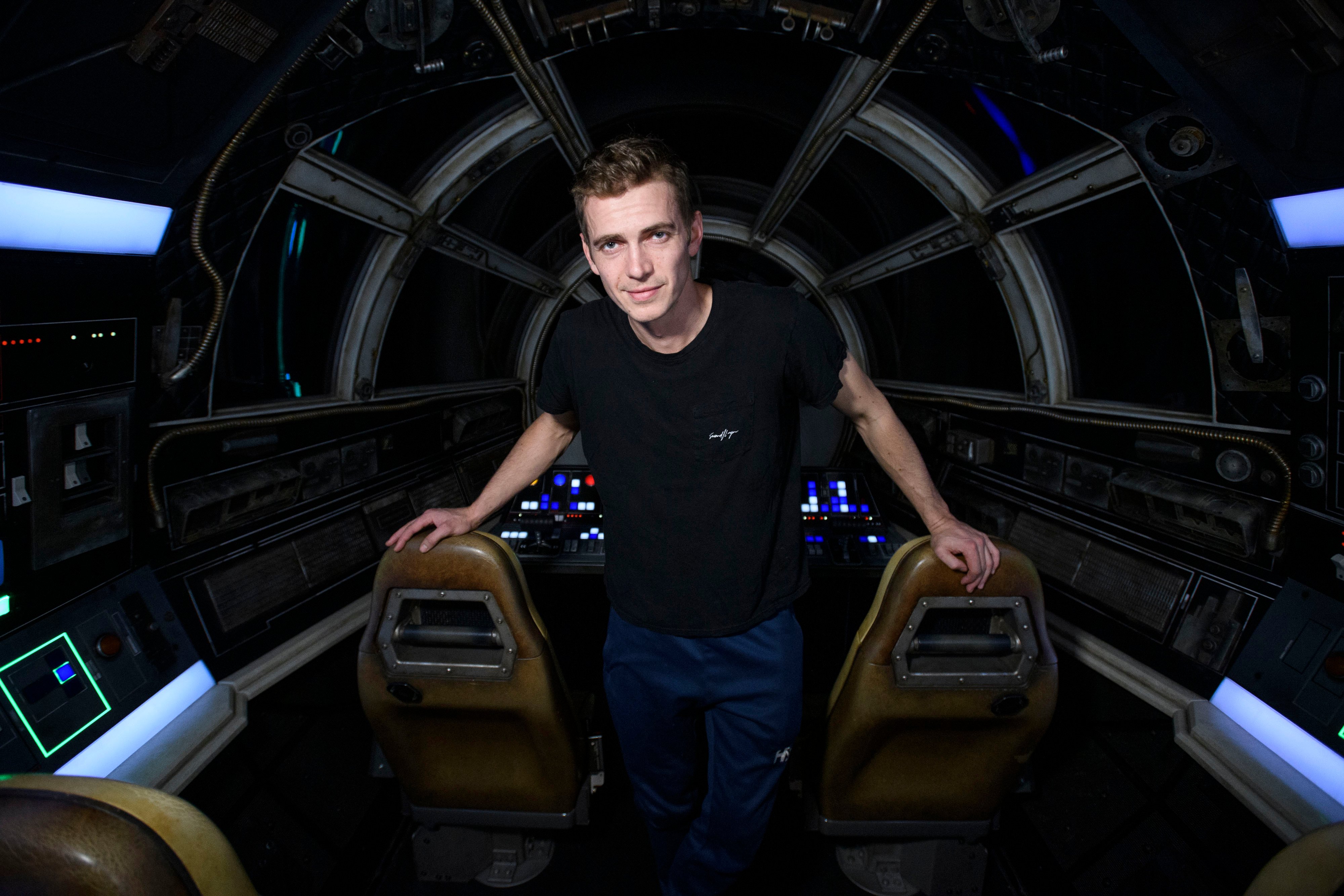 Anakin comes from the planet of Tatooine, which is known for its vast, desert landscapes. As a boy in Episode I: The Phantom Menace, Anakin (Jake Lloyd) was a slave along with his mother Shmi Skywalker (Pernilla August). After leaving the planet with Qui-Gon Jinn (Liam Neeson) and Obi-Wan Kenobi (Ewan McGregor), Anakin began his training as a Jedi padawan.
In Episode II: Attack of the Clones, Anakin (Christensen) returns to Tatooine to find his mother. However, when he returns, she dies after being captured by a band of Tusken Raiders, who Anakin kills shortly after. Since then, Anakin has not returned to Tatooine as far as we know, but the sand can be a harsh reminder of his rough upbringing. 
Hayden Christensen understands Anakin Skywalker's hatred for sand
Christensen uses the sand line in Attack of the Clones when he confesses to Padme his hatred of the material. The famous line is "I don't like sand. It's coarse and rough and irritating, and it gets everywhere." In a recent interview with Kino Plus, Christensen said he himself doesn't like sand, but he understands why Anakin does. 
"I understand Anakin's contempt for sand," Christensen said. "He grew up on a desert planet. It wasn't the best experience for him. But yeah, I don't mind it."
Even if the line makes sense for the character, that hasn't stopped Star Wars fans from turning the quote into a meme. In fact, it was referenced constantly in the Lego Star Wars: The Skywalker Saga video game. There are several other lines written by George Lucas that are questionable, which could be why the prequel trilogy is an endless batch of hilarious memes. 
Hayden Christensen returns to 'Star Wars' in 'Obi-Wan Kenobi'
Christensen hasn't played Anakin since Episode III: Revenge of the Sith, but he is finally returning to the role in the Obi-Wan Kenobi series coming to Disney+. The new series will take place after the events of Revenge of the Sith where Anakin has now transformed into Darth Vader and is terrorizing the galaxy. He will not be in his most powerful form yet, but he is still a menacing threat. 
Obi-Wan (McGregor) is currently in exile, hiding out on Tatooine while protecting a young Luke Skywalker. He will also have to have to avoid a group of Jedi hunters known as inquisitors. Obi-Wan and Vader could have a rematch in this show, but that may require Vader to go back to Tatooine. So, he will have to decide what he hates more: Obi-Wan Kenobi or sand.
The first two episodes of Obi-Wan Kenobi premiere on Disney+ on May 27.