'Star Wars' Actor, John Boyega, Says Disney Was 'Not Ready' for a Finn and Poe Love Story
Whether you're a Reylo or Finnpoe stan, the final movie of the Star Wars sequel trilogy didn't exactly bring a happy ending for the fan-created relationships in this galaxy far, far away.
Even actor John Boyega, who portrayed Finn, was rooting for a relationship between his character and Poe. Here's what this Star Wars: The Rise of Skywalker actor said about his character. 
'Star Wars' fans first met John Boyega as Finn with 'The Force Awakens'
Finn, then FN-2187, started off as a stormtrooper. Eventually, this character escaped the First Order and joined the resistance, along with characters like the force-wielding Jedi named Rey, and a world-class pilot.
This fighter found friendship in these two characters, especially the person who gave him the name Finn, Poe. Throughout the sequel trilogy, Finn and Poe went on a series of adventures together.
Finn had a mini-romance in The Last Jedi with Rose, while Poe flirted with an old flame, Zorii Bliss. When it comes to the fans, though, some wished these two fighters could've had their own romance relationship.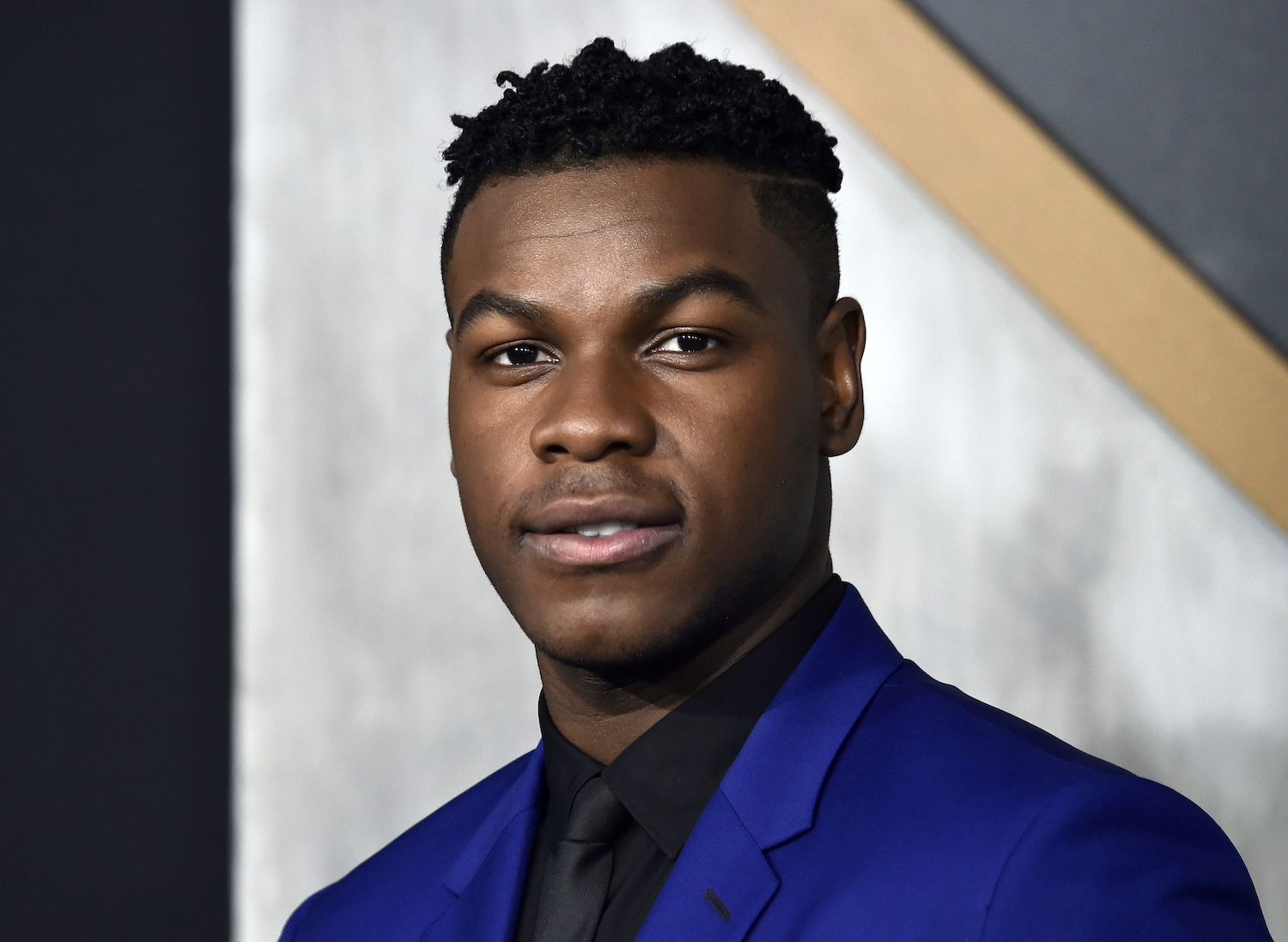 RELATED: Will 'Star Wars' Fans Ever Learn What Happened to the 'Broom Boy' From 'The Last Jedi?'
John Boyega hoped for a romance between Finn and the Resistance pilot, Poe
Sure, some fans shipped Reylo, but others shipped "Stormpilot" or Finnpoe. That even includes Boyega, the actor who portrayed Finn, who stated that it would've be "current-thinking" of Disney to add a new layer to their stories.
"I think there could've been a very interesting, forward-thinking – not even forward-thinking, just, like, current-thinking – love story there, something that hadn't quite been explored yet," Boyega said, according to Cinemablend.
"Particularly, the dynamic between these two men in war that could've fallen in love with each other," he continued. "I would try to push it a bit in that direction, but the Disney overlords were not ready to do that."
RELATED: Is Rey From 'Star Wars: The Rise of Skywalker' the First Jedi to Have a Golden Lightsaber?
Even outside of 'Star Wars,' these actors have a pretty powerful bromance
The actors behind these character have a pretty powerful friendship. In one Instagram post, Boyega wrote a love letter to his co-star, lamenting over their bromance and the adventures shared by their Star Wars characters.
"My dearest Oscar, I hope this letter finds you well. It's been a fortnight since we last spoke and I must admit that I've missed you so," Boyega wrote in his video. "As I sit and reflect upon the adventures of Finn and Poe, I'm struck with anguish that John and Oscar have not been afforded the same caliber of companionship."
The adventures of Finn and Poe have, presumably, come to an end along with the sequel trilogy. However, Star Wars television shows, including The Mandalorian and The Clone Wars, and movies The Rise of Skywalker and The Last Jedi, are available on Disney's streaming platform.
To learn more about Disney+ and to subscribe, visit their website.