'Star Wars' Actor Sam Witwer Has Now Voiced 2 Iconic Characters in the Franchise
The Star Wars franchise is one of the most popular franchises in the world, and along the way, many great actors have been a part of the franchise. Many of those actors, such as Samuel L. Jackson or Natalie Portman, don't stick around for more than a handful of movies, but other Star Wars actors have been working on Star Wars for a long time.
For example, Anthony Daniels, who plays C-3PO, has been a part of all the major Star Wars movies. Most of these long-term actors tend to work in smaller roles however, and that's the case for Sam Witwer.
However, unlike many other actors, he's also actually played major roles in a lot of Star Wars content.
Sam Witwer's long career in Star Wars video games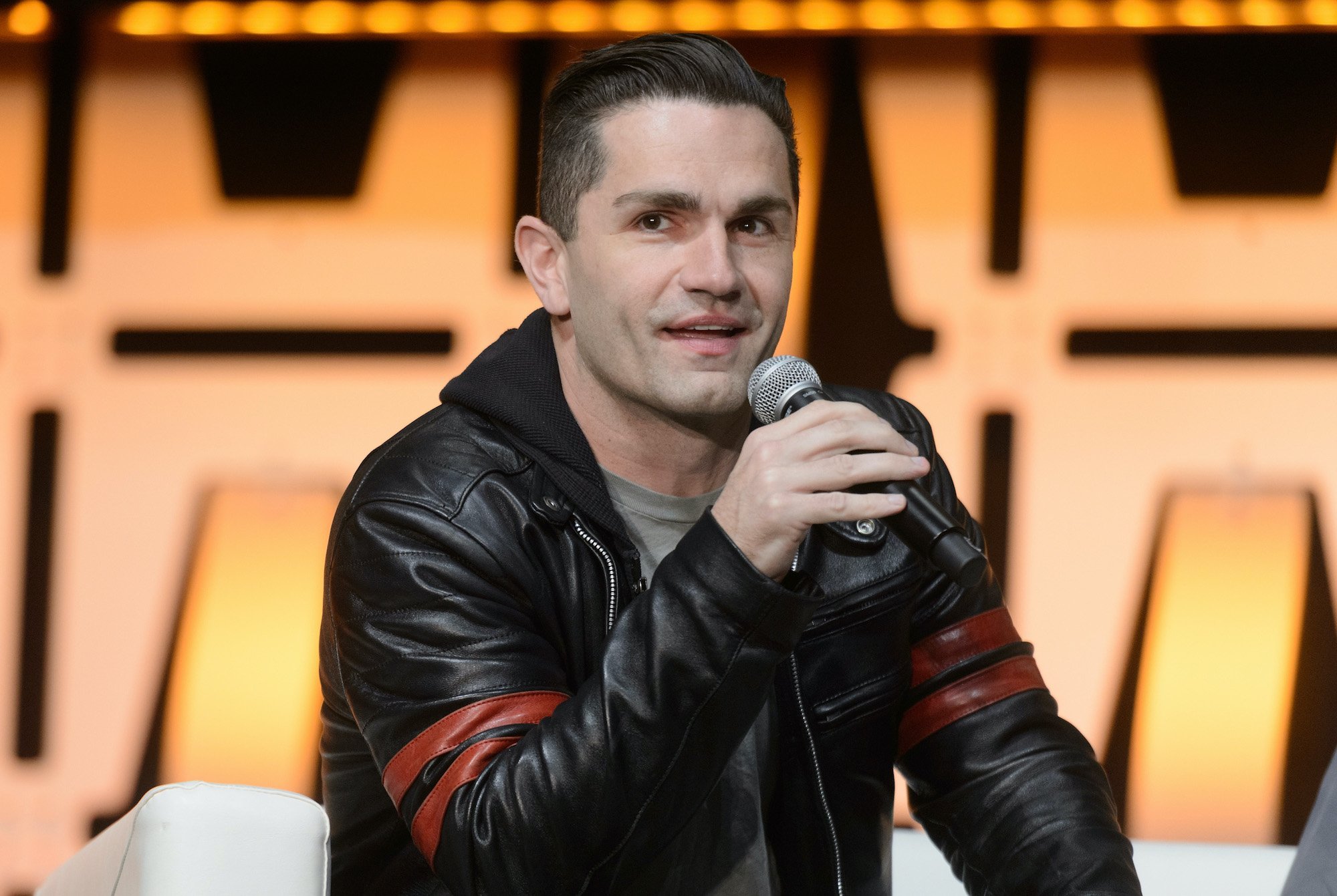 Witwer first ventured into the Star Wars franchise when, in 2008, he was cast for the lead role in a video game called Star Wars: The Force Unleashed. Unlike many video games though, he was not only a voice actor for his character, Galen Marek, a.k.a. Starkiller, but the game designers also used his likeness for the role. 
The Force Unleashed, as well as its sequel, aren't canonical games, which means that their stories are set in an alternate universe, but regardless, fans generally liked them. Witwer was also given the job of voicing Emperor Palpatine for those games, and he'd get the chance to do that many more times in the future. 
Eventually, after getting cast as Darth Maul for The Clone Wars TV show, Witwer also got a chance to voice Darth Maul in the Star Wars games. He most recently voiced Palpatine for Star Wars Jedi: Fallen Order game, which came out in 2019. 
Sam Witwer has gotten a lot of 'Star Wars' TV and movie work, too
On top of that, when he landed the role of Darth Maul in 2011, his voice acting career in TV and movies also blew up. Just like how he was cast in multiple roles for the video games, he was also cast as The Son for The Clone Wars. A few years later, he reprised his roles as Darth Maul and Palpatine in Star Wars Rebels.
That said, his voice acting for Darth Maul was so good that Disney actually hired him to do the voice for the live-action Darth Maul in Solo: A Star Wars Story. This was all possible since Darth Maul didn't really speak in the movies, so when Witwer gave him a voice for The Clone Wars, Witwer's voice stuck.
In Solo: A Star Wars Story, Ray Park was the actor who played Darth Maul, but Witwer was the guy who actually said the lines.
Outside of that though, Witwer has also played minor parts elsewhere in the franchise. He got a couple of minor voice roles in the sequel movies, and he also had a minor voice role in Star Wars Resistance. 
Witwer still has a career outside of Star Wars though
While Star Wars is what Witwer loves to work on, he was an actor before he landed a role in the franchise.
According to IMDb, most of his early roles outside of Star Wars were minor roles in small movies or TV shows. 
For example, he had a small role in the horror movie, The Mist, and he also had small roles in a lot of procedural dramas, such as NCIS, ER, and JAG. But he's also acted in a lot of nerdy shows, such as Battlestar Galactica, Being Human, and Supergirl.  
Partially due to Disney's renewed interest in Darth Maul however, Witwer's career seems to be on the up-and-up. He'll more than likely continue getting many roles for years to come.