'Star Wars': Adam Driver Almost Turned Down Playing Kylo Ren; He's 'Leery of Big Movies' for 1 Reason
Kylo Ren is one of the biggest villains in the Star Wars franchise. What's more, the role is one of Adam Driver's most significant to date.
Believe it or not, there was a lot of hesitation on Driver's part when he was offered the role. One aspect regarding making major movies like Star Wars "pisses" Driver off — but as long as filmmakers were going to avoid that, Driver was willing to play the part.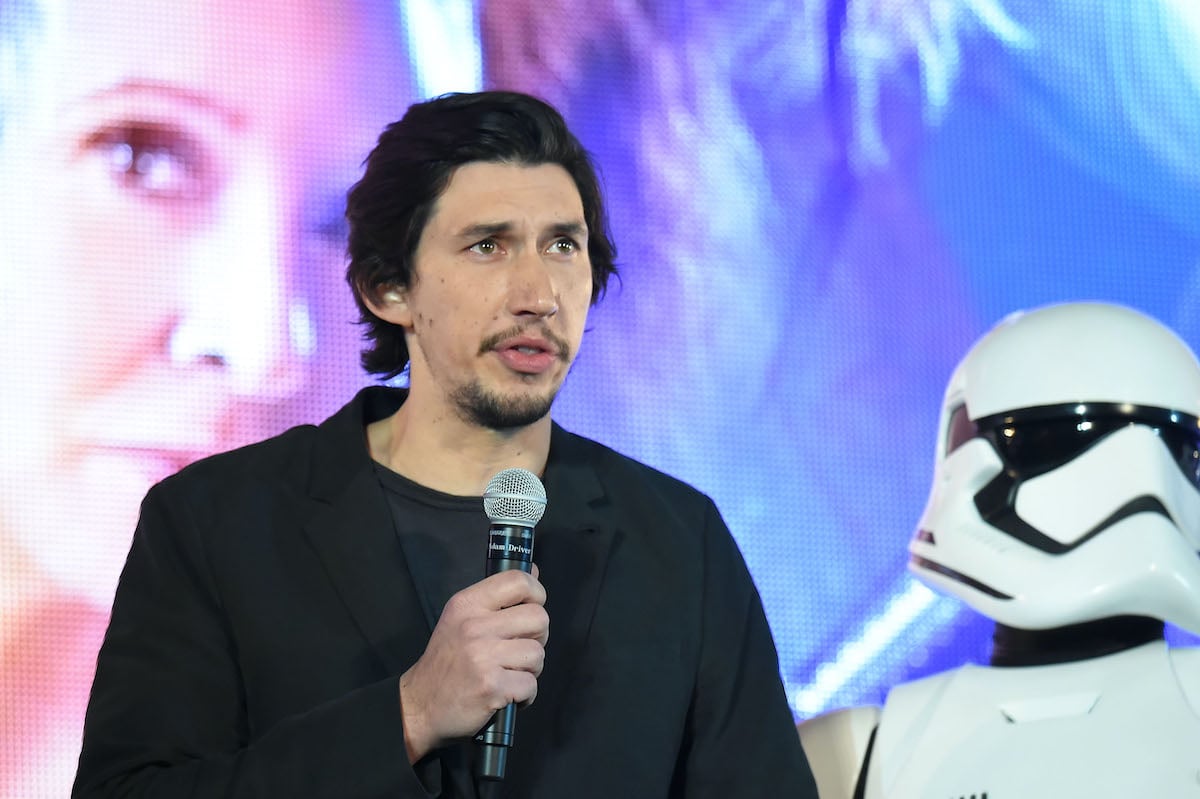 Adam Driver was 'leery' about joining the cast of 'Star Wars: The Force Awakens' 
Growing up, Driver was a fan of movies. "Mishawaka [Indiana] is many good things, but [a] cultural hub of the world it is not," Driver once told The Telegraph. 
Driver would watch "grownup movies" that his father showed him, like Predator and Total Recall, to keep himself entertained as a kid. Of course, Driver was also a fan of the Star Wars franchise. 
Ironically, when he was cast for Ben Solo/Kylo Ren's role in The Force Awakens, Driver had some hesitations. "I'm leery of big movies – a lot of them sacrifice character for spectacle," the actor told GQ. "When they're bad, it pisses me off — you can just tell it's made by a bunch of executives somewhere."
Adam Driver agreed to be Kylo Ren for 1 reason 
As a classically trained actor and graduate of The Juilliard School, Driver wanted to avoid a role that could potentially be devoid of character. Ben Solo was anything but. 
As the son of two leaders in the rebellion, Ben Solo always had good within him. But after learning to use the force under his uncle, Luke Skywalker and later, the teachings of the Dark Side under Snoke, Ben becomes Kylo Ren — and suddenly a whole lot more complicated. 
"It was all about story and character and playing someone who doesn't have it all together," Driver explained to GQ. "Making him as human as possible seemed dangerous and exciting to me." So he agreed to play the part. 
Adam Driver hates watching his movies — except for 'Star Wars' 
Despite his initial hesitations to be part of the franchise, Star Wars are some of the only movies Driver stars in that he'll watch. After seeing the pilot episode of Lena Dunham's Girls, Driver felt his acting was "f*cking terrible." 
Since then, the leading man has been hesitant to watch the movies and shows he works on. Star Wars movies are the only exception.
"There's so much of the story you're missing [when you film a movie like Star Wars]," Driver explained to Jenelle Riley during a SAG-AFTRA interview. "They're like, 'Trust us! There's space behind you!' So I watch those." 
As for his other films, including Spike Lee's BlacKkKlansman, Driver steps out of the theater when the lights go down. That's what he did when Lee's film debuted at Cannes. "I go to a little room and wait there until it's over," Driver shared during his interview with Riley. "[I] drink and then I go back [when it ends]."