'Star Wars': Adam Driver Thought He Was 'Going to Puke' Watching This Scene With Harrison Ford
Adam Driver has an extremely successful acting career. After getting his start on Broadway, Driver appeared in the HBO series Girls and later became known as the Star Wars villain Kylo Ren. 
Many fans might be shocked to learn that Driver doesn't often watch his work as an actor. There's one exception to that rule. That's Star Wars, even though one scene made Driver feel physically sick to watch.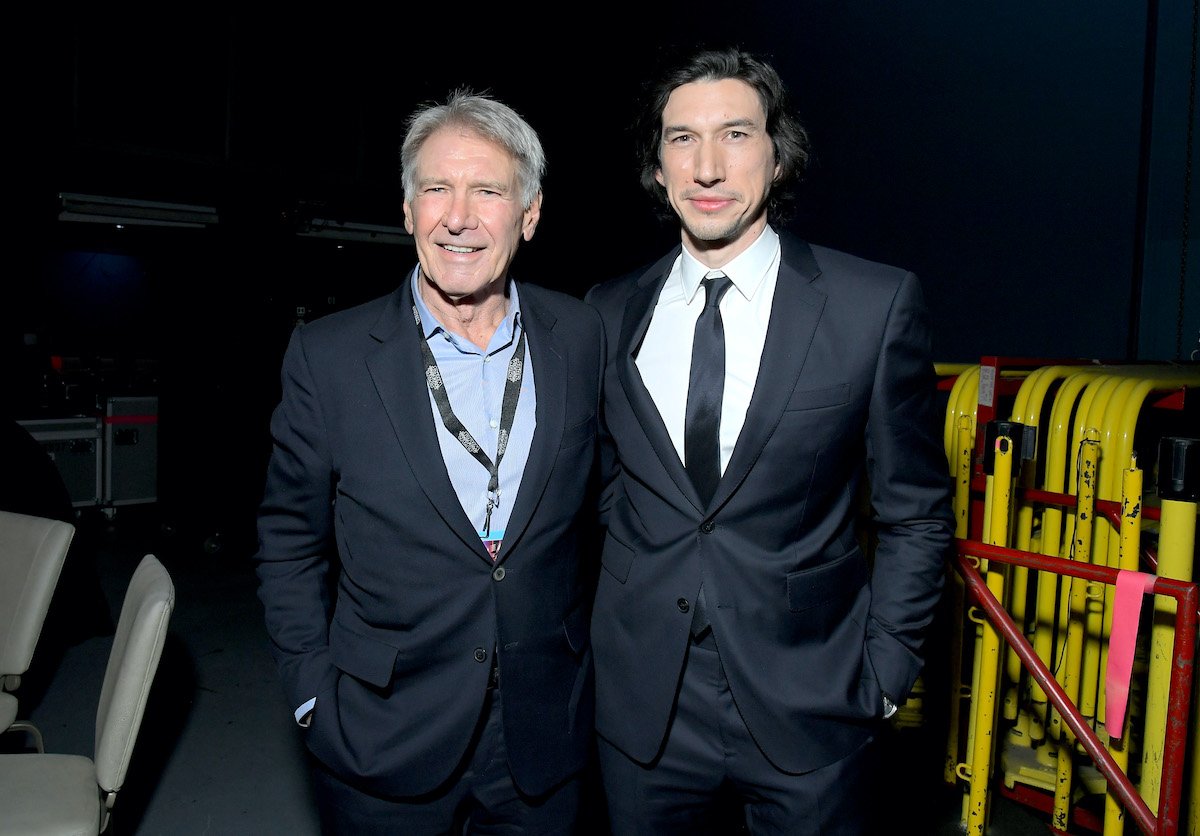 Adam Driver hates watching himself perform
Driver has been in movies and television since the early 2000s. But he hasn't watched much of his acting portfolio back. One of the few projects Driver has watched is Lena Dunham's HBO series Girls.  
"I saw the pilot of Girls with Lena on her laptop," Driver told Esquire. "I was like, 'This is f*cking terrible.' Not the show, but the experience." After that, Driver limited what he would watch. 
"I haven't seen [BlakKklansman]," Driver admitted during an interview on the SAG-AFTRA Foundation Conversations podcast with Jenelle Riley. When the movie premiered at Cannes, Driver attended the red carpet, then snuck out when the lights went down. 
"I go to a little room and wait there until it's over, drink, and then I go back," Driver said. He said he "hates" watching himself act, but Driver has seen some of his work, including Star Wars. That's because a lot is going on behind the scenes, and it's hard to envision the project completed. 
"They're like, 'Trust us, there's space behind you,'" Driver explained. "It's so visual, there's so much of the story you're missing. So I watch [Star Wars]." 
Harrison Ford gave Adam Driver good advice filming 'Star Wars: The Force Awakens' 
In between filming the scene that was going to shock the world, Ford took a moment to appreciate his job. "We were sitting on this catwalk in between takes," Driver recalled to GQ.
Harrison was like, 'Look what we get to do. Just look what we get to do.' Meaning, look at how lucky we are that this is our job, you know?
Seeing someone who has been part of the Star Wars franchise get so excited about a role made Driver realize something. "It's like, 'Oh, right. I need to take this in more,'" the actor said. Regardless of how grateful Driver is to have played a role in Star Wars, there's one part of playing Kylo Ren that made Driver sick to witness.
Adam Driver 'felt sick to his stomach' watching Kylo Ren kill Han Solo 
Star Wars: The Force Awakens shook many fans to their core — including Driver. Ben Solo/Kylo Ren pierces Han Solo with a lightsaber in a penultimate Star Wars moment, killing him instantly. Having to watch that scene back made Driver feel physically unwell. 
"When I watched the premiere, I felt sick to my stomach," Driver told GQ. "The people behind me, when the scroll started, were like 'Oh my god. Oh my god. It's happening.' Immediately, I thought I was going to puke." 
Driver knew what was coming — "I kill Harrison." What he didn't know was how the audience surrounding him was going to respond. Fortunately, fans worldwide don't hold a grudge against Driver for what his character did to the one and only Han Solo.