'Star Wars' Fans Are Not Happy With Chris Terrio's Excuse About Kelly Marie Tran's Lack of Screen Time
Even since Star Wars: The Rise of Skywalker premiered on Dec. 20, fans have protested the franchise's treatment of Kelly Marie Tran. Chris Terrio, the movie's co-writer, just gave a reason why Tran's character was cut out of a majority of the film. Unfortunately, his response did little to satisfy fans.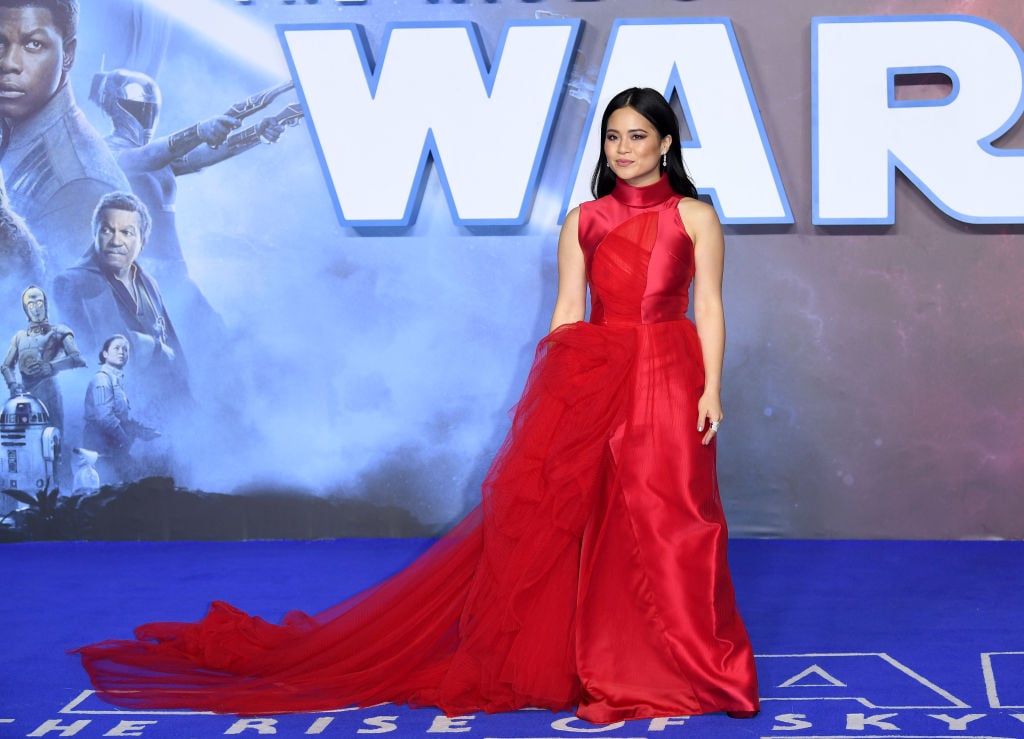 'Star Wars' fans trended #RoseTicoDeservedBetter in support of Kelly Marie Tran
On Dec. 26, Star Wars fans trended #RoseTicoDeservedBetter on Twitter to protest the franchise's treatment of Tran. In Star Wars: The Rise of Skywalker, Tran only had a small cameo.
She went from having around 11 minutes of screen time in Star Wars: The Last Jedi to having only 76 seconds of screen time in Star Wars: The Rise of Skywalker. Her limited role came after Tran was harassed by toxic members of the Star Wars fandom. Some fans feel that Tran's reduced role catered directly to those toxic fans.
"I really hate to hate on Star Wars but diminishing Rose Tico's screen presence after Kelly Marie Tran was relentlessly harassed online by people who disliked her character just makes it seem like the bullies won… #SWRepMatters #RoseTicoDeservedBetter," wrote a fan on Twitter.
Chris Terrio gave an unsatisfying response about Kelly Marie Tran's screen time
After the heavy criticism, Terrio spoke out about why Rose was barely seen in Star Wars: The Rise of Skywalker.
"One of the reasons that Rose has a few less scenes than we would like her to have has to do with the difficulty of using Carrie Fisher's footage in the way we wanted to," Terrio told Awards Daily.
He continued, "We wanted Rose to be the anchor at the rebel base who was with Leia. We thought we couldn't leave Leia at the base without any of the principals who we love, so Leia and Rose were working together … As the process evolved, a few scenes we'd written with Rose and Leia turned out to not meet the standard of photorealism that we'd hoped for. Those scenes, unfortunately, fell out of the film."
Terrio said that everyone in production for Star Wars: The Rise of Skywalker loves Tran. He also claimed they did not purposely sideline her.
"The last thing we were doing was deliberately trying to sideline Rose. We adore the character, and we adore Kelly—so much so that we anchored her with our favorite person in this galaxy, General Leia," he said.
'Star Wars' fans were not happy with Chris Terrio's excuse
After Star Wars fans heard of Terrio's reasoning for Tran's lack of screen time, they expressed their disappointment on social media. To fans, Terrio's response was a poor attempt at blaming Tran's reduced role on everything except for the actual writing.
"This is honestly such a lame excuse. Blaming your poor writing on, more or less, the death of Carrie Fisher, is some next-level BS," wrote a Twitter user.
One fan tweeted, "These aren't explanations. These are cowardly excuses (blame CGI, blame Carrie Fisher, blame anyone) by the cowards Chris Terrio and JJ Abrams. They capitulated to racist, toxic troll man-babies on YouTube, Twitter and Reddit, and completely and utterly failed Kelly Marie Tran."
"My main reaction to Chris Terrio's explanation for the sidelining of Kelly Marie Tran is this: If those scenes could fall out of the movie with little consequence to the plot, then Rose's place in the script was not well considered to begin with," a fan tweeted.