'Star Wars': This Common 'The Last Jedi' Complaint Makes No Sense
As anyone who has interacted with fans can tell you, Star Wars criticism runs the gambit from petty complaints to universally reviled issues.
As anyone who has interacted with the fans can tell you, Star Wars criticism runs the gambit from petty complaints to universally reviled issues with the storytelling. Sometimes, these are warranted. 
The Last Jedi was among the most polarizing movies in the franchise. However, as one fan noted, some criticisms might ignore the logic that the critics claim to seek.
A study in reckless behavior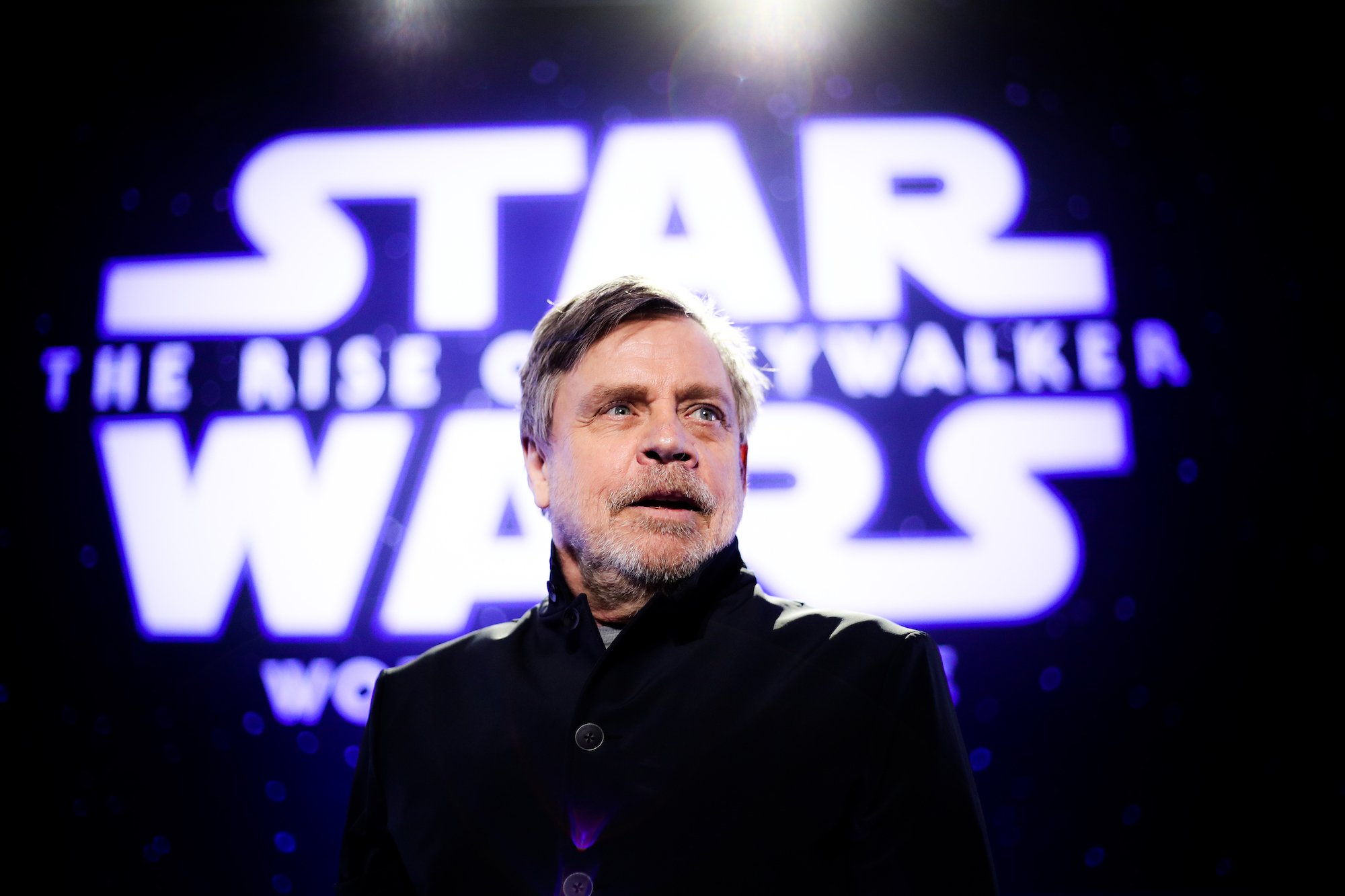 Poe is the Han Solo of the sequel trilogy in more ways than one. Not bogged down by the Force or ancient codes of honor, Poe is more interested in doing what he feels is right and asking questions later. However, near the beginning of The Last Jedi, Poe's lapse in judgment likely costs the Rebel Alliance many soldiers.
As such, when Laura Dern's Admiral Holdo has a plan to sacrifice her life and save the crew from disaster, she keeps Poe in the dark and stages a bounty to do what was right.
However, Reddit user u/TheDeug thinks everything was justified and took to the site to explain why. 
"Poe had just demonstrated reckless disregard for command, costing the lives of many Resistance fighters, during a time when the Resistance needs to be acting as one, and Holdo can't take any risks, so she's not telling him the plan… [he's] straight up out of line when he's tossing chairs around and calling the Admiral a traitor. Like wild insubordination. This would. Not. Fly. in an actual military setting," they wrote.
It makes a lot of sense. Sometimes people criticize the movies for creative decisions, but other criticisms appear to be 
The Holdo pattern
Star Wars has never been afraid to show the consequences of character actions. As Matt Morrison of Screen Rant notes, one who follows the order of the story rather than the release order, it's a story about the patterns between good and evil.
Some, like Anakin Skywalker and Kylo Ren, start as good people who are forced into the dark side by their actions. Others, like Luke Skywalker, do what they believe is right but pay dire consequences when they aren't. 
Holdo doesn't have the vast backstory and years of fandom behind her, but we see the way she's willing to sacrifice herself to make up for past mistakes in one of the most memorable scenes in The Last Jedi. With one of the most highly-acclaimed actresses in Dern behind her, U/TheDeug believes this gracious handling of her past mistakes is essential not just for her but also for Poe.
"Holdo made an error in judgment. That's what this whole film is about. It's about the consequences of bad decisions even when they're made from a good place. Holdo messed up. And she had to learn a lesson from it. As Poe had to learn a lesson. As Luke and Rey and Finn and Rose all had to learn lessons," they wrote on the matter. 
Poe comes through
Joanna Robinson of Vanity Fair wrote about the feminist lessons in Rian Johnson's polarizing chapter of the Star Wars saga. Noting the clear messages about the greater patriarchy, Poe learned the dangers of his masculine indoctrination.
After all, he was supposed to be the tough guy who could risk his life for what is right. Holdo, on the other hand, managed to do so with grace and an utter lack of Ego. 
Poe always means to do what's good and right, but his ego, combined with his penchant for troublemaking, sometimes means his best intentions have the direst circumstances. Initially, he reacted by doubling down on what he thought was right.
However, by seeing Holdo admit her past mistakes and pay the ultimate price for them, he realized the error in his past ways. 
Just because a character makes mistakes, it doesn't mean that the writers made one, too. Sometimes, good people do the wrong thing to get ahead. Poe and Holdo show this through and through.
While neither may have done everything perfectly, Holdo's ultimate acceptance paved the way for everything Poe would do thereafter. That's the magic of storytelling in the Star Wars brand.