'Star Wars' Creator George Lucas Has His Own Fire Brigade for a Good Reason
Some directors make good movies, and others create a cultural phenomenon. George Lucas is the latter. His Star Wars franchise is so iconic and expansive that the legendary filmmaker has a ranch for his projects. And that ranch has its own fire department, the Skywalker Ranch Fire Brigade. But employing full-time firefighters isn't a flex for the Hollywood heavyweight. There's a practical reason.
From racing cars to making 'Star Wars' and more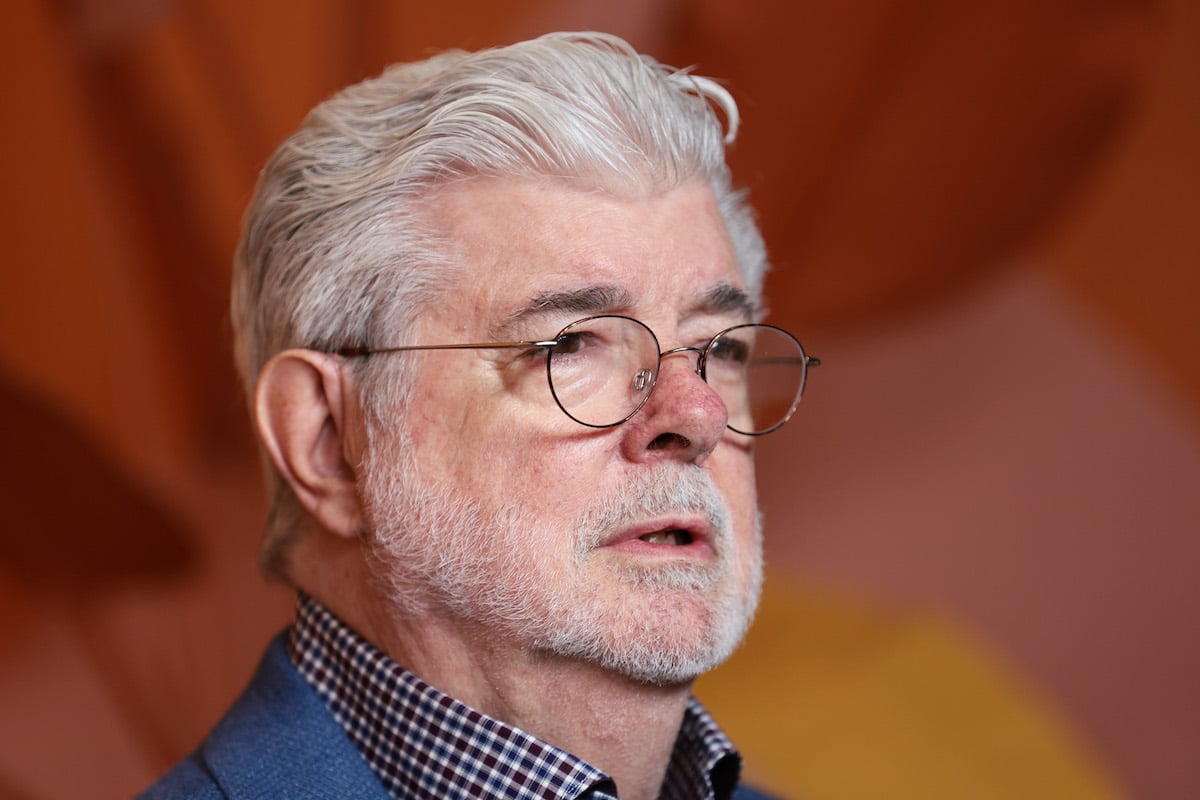 Born in 1944, George Lucas grew up on a walnut farm in Modesto, California. As a teen, he was obsessed with drag racing and planned to be a professional race car driver. However, a horrific car crash weeks after his high school graduation changed those plans forever. 
Soon, Lucas enrolled in the University of Southern California film school. According to IMDb, he created the short film Electronic Labyrinth THX 1138 4EB. It earned him multiple awards and the chance to observe iconic filmmaker Francis Ford Coppola. In 1969, the two directors formed American Zoetrope and filmed a full-length version of THX 1138. When Coppola left to make The Godfather, Lucas formed Lucasfilm. 
A few years later, Lucas made the semiautobiographical American Graffiti (1973), which earned a Golden Globe and five Oscar nominations. It gave him the confidence and clout to take on his most daring project. He spent 1973-74 writing the screenplay for Star Wars.
Several studios turned down the project, but 20th Century Fox gave him a chance, with the caveat that Lucas forgo his director's fee. Instead, he agreed to 40% of the box office and all merchandising rights. Star Wars broke all box office records and won seven Academy Awards. 
Lucas went on to create the rest of the Star Wars movies and filmed the Indiana Jones series alongside Steven Spielberg.
Why does George Lucas employ a full-time fire brigade? 
Thanks to his resounding Hollywood successes, George Lucas needed a place for all of his equipment and employees. So from the late '70s to the mid-'80s, he built Skywalker Ranch as a home base for Lucasfilm (which he sold to Disney in 2012) and THX, his hi-fi audiovisual company. 
The ranch sits on 4,700 acres of land in a secluded area of Marin County, California. It cost him about $100 million to develop, CBS News reports. 
Skywalker Ranch buzzes with employees working on any number of films. It's also home to expensive equipment and priceless intellectual property. Lucas is well aware a fire could destroy everything. That's where Skywalker Ranch Fire Brigade comes in. His fire department employs a dozen full-time firefighters. 
It's a good thing Lucas thought to have a fire brigade on site. A blaze broke out at the ranch in 2013. His firefighters and an advanced sprinkler system extinguished the flames in time to avoid significant damage.
The Skywalker Ranch Fire Brigade helps the community too 
Though George Lucas formed the private Skywalker Ranch Fire Brigade to protect his projects, the department also helps the community. A wildfire broke out on Black Mountain in Marin County in 2018, and Lucas sent a few of his firefighters to battle the blaze. 
"It is pretty common for them to respond off of Skywalker Ranch for larger incidents," Marin County Fire Chief Mark Brown told SF Gate. "For the most part, they are treated just like another fire department in the county, and if they are the closest resource needed, then they are dispatched to respond." 
According to Marin Fire History, the call volume at the Skywalker Ranch fire department is only about a few hundred per year. But the brigade has responded to some of the biggest blazes in the Bay Area, including the Dominican College Fire (1990), the Oakland Hills Fire (1991), and the Mount Vision Fire (1995).
RELATED: 10 John Williams Theme Songs That Aren't 'Star Wars'