'Star Wars': Ewan McGregor Explains How Alec Guinness Inspired His Obi-Wan Kenobi Performance
Ewan McGregor doesn't copy Alec Guinness' performance as Obi-Wan Kenobi, but he is inspired by it
Ewan McGregor had big shoes to fill when he played Obi-Wan Kenobi in the Star Wars prequel trilogy. Many fans love his performance as Obi-Wan and have embraced McGregor as this character. The role was previously played by Alec Guinness in the original trilogy and Ewan McGregor used Guinness' performance as inspiration for his own portrayal in Star Wars. 
Alec Guinness played Obi-Wan Kenobi in 'Star Wars: Episode IV: A New Hope'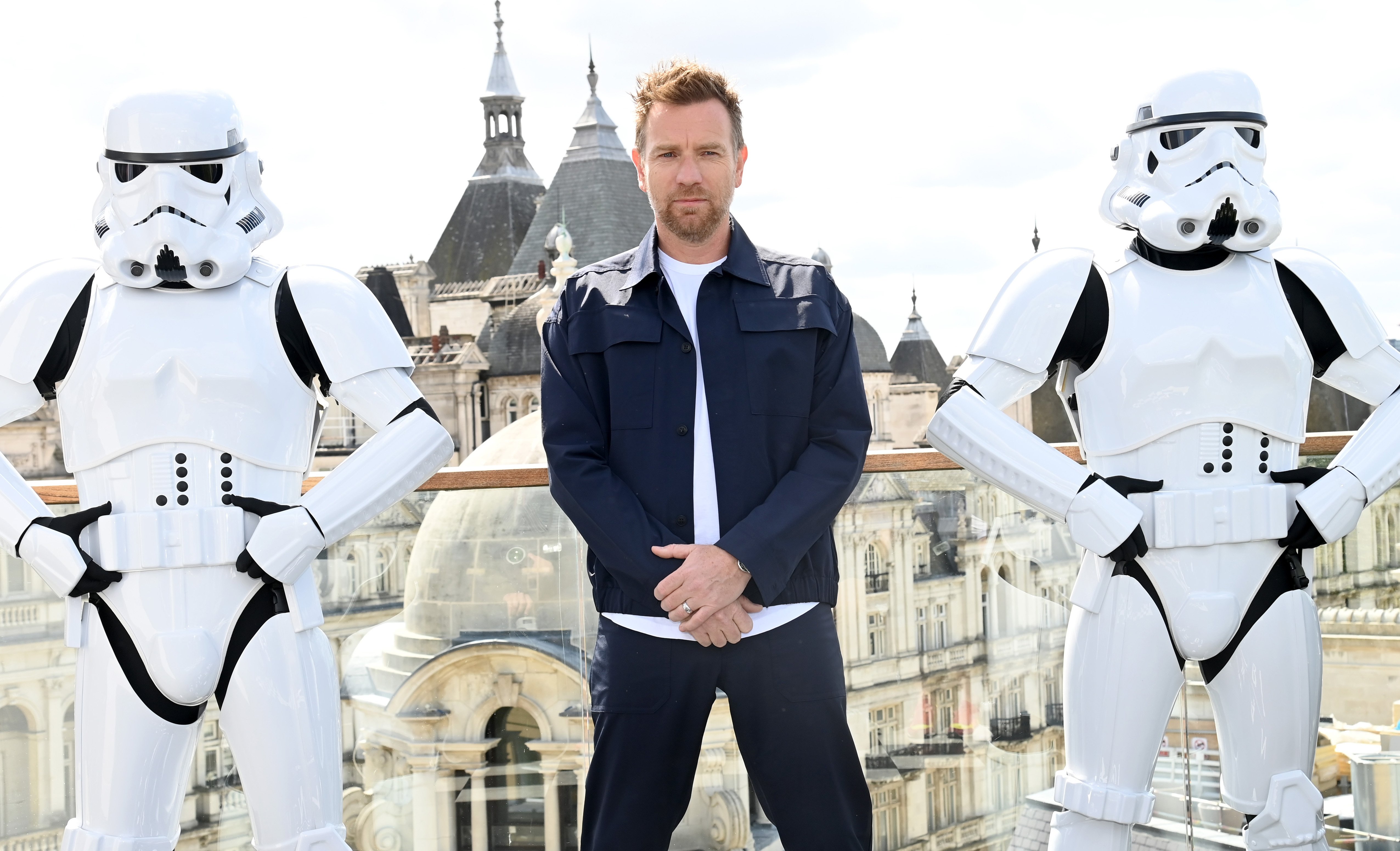 While many will know Guinness as Obi-Wan, he had a long career as one of Britain's most prestigious actors. Before appearing in Star Wars, Guinness starred in many classic movies including Lawrence of Arabia, The Bridge on the River Kwai, and Doctor Zhivago. 
He debuted in the role in Episode IV: A New Hope and reprised the role in smaller bits for Episode V: The Empire Strikes Back and Episode VI: Return of the Jedi. According to Screen Rant, the actor had a "love-hate relationship" with the role as it became the character that most people associated him with. He isn't in the original Star Wars trilogy that much, but his character created enough intrigue that people wanted to learn more about him in the prequels. 
Ewan McGregor borrows from Guinness for his own performance as Obi-Wan Kenobi in 'Star Wars'
In an interview with Jake's Takes, Ewan McGregor discusses how Guinness influenced his performance as Obi-Wan in Star Wars. While he did his best to not copy him, he could always hear how Guinness would have said a line. McGregor also shares that the version of Kenobi in the Obi-Wan Kenobi series has elements of Guinness' older version. 
I'm totally affected by him in everything I do," McGregor says. "Since I did the first prequel, it's been this case. I always think about him. I didn't know Alec and I never got a chance to meet him. I'm an absolute fan-he was really one of Britain's premier actors of all time. He's really an extraordinary talent and to have any sort of link to him is an amazing privilege for me. So, I always have him in my mind when I'm playing the role. I like to hear his voice when I'm saying the lines. In this one, I'm closer to him in age-I mean, not really, but a little bit closer to him in age, right? So, I'm able to even maybe borrow a few of the things he does in A New Hope. So, you'll see. I'm closer to him this time."
McGregor returns as the character in 'Obi-Wan Kenobi'
The upcoming Obi-Wan Kenobi series will fill in the gap between Episode III: Revenge of the Sith and A New Hope. Obi-Wan is now in exile after Order 66 and is doing whatever it takes to protect a young Luke Skywalker on Tatooine. However, he is being hunted by a group of Jedi hunters known as inquisitors and the powerful Darth Vader. Ewan McGregor is returning to Star Wars for this series, along with Hayden Christensen as Anakin Skywalker.
The series will let audiences see what happened to Obi-Wan before the events of A New Hope where we first met Guinness' version of the character. The first two episodes of Obi-Wan Kenobi premiere on Disney+ on May 27.