'Star Wars': Ewan McGregor Forgot How to Do the Accent for Obi-Wan Kenobi
It's been a while since Ewan McGregor played Obi-Wan Kenobi, and the actor almost forgot how to do his voice
Ewan McGregor as Obi-Wan Kenobi is still iconic to many Star Wars fans. Many can't wait until we see the Scottish actor return in the new Obi-Wan Kenobi series for Disney+. McGregor was also excited to return to the role, but he did have some trouble getting back into it as he struggled to get the accent correct initially. 
Ewan McGregor is returning to 'Star Wars' for the first time since 2005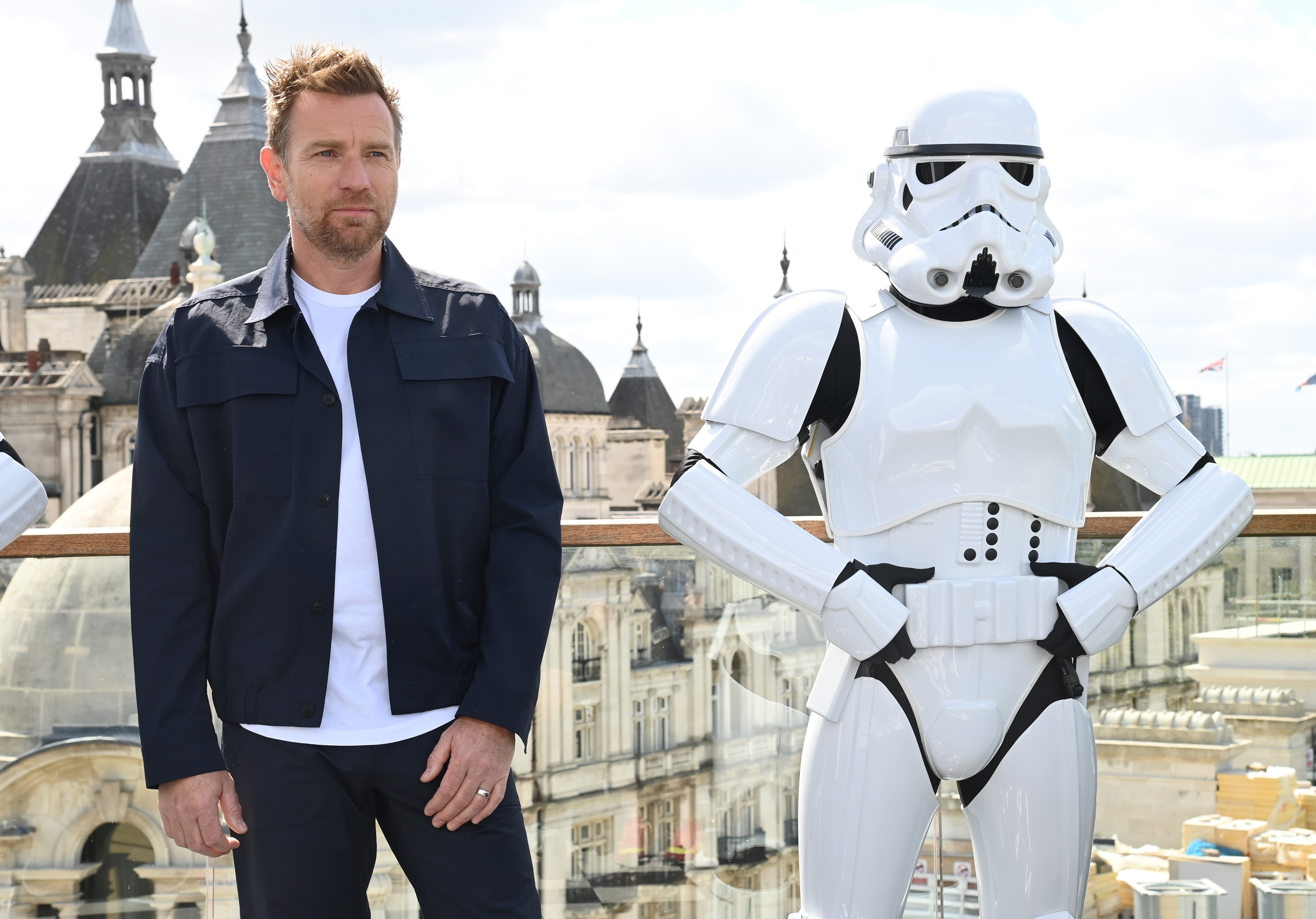 McGregor last played the character of Obi-Wan Kenobi in Episode III: Revenge of the Sith. The new series is filling in the gap of what happened to Obi-Wan between Revenge of the Sith and Episode IV: A New Hope. Obi-Wan is now in exile on the planet of Tatooine and is protecting a young Luke Skywalker. 
The character of Obi-Wan was originally played by Alec Guinness in the original Star Wars trilogy. In this series, we will see McGregor's Obi-Wan transition into where we find the character at the beginning of A New Hope. 
Ewan McGregor forgot how to do the Obi-Wan Kenobi accent before they started shooting
In an appearance on The Tonight Show Starring Jimmy Fallon, McGregor explained that they finished shooting Revenge of the Sith in 2003. So, it has actually been almost 20 years since the actor has played Obi-Wan in. Ewan McGregor told Fallon that it was hard to get the voice right before they started filming the new Star Wars series. 
"The first thing I had to do was go and do like a character read with other actors for two roles and there was like six actors," McGregor told Fallon. "So, we borrowed The Mandalorian set on a Sunday when they had the day off…And I went down and I went to this dressing room and there was this sort of Obi-Wan-esque costume…And I put it on and that was breathtaking after 17 years, looking in the mirror. But then I went on and I started reading with these other actors and I totally didn't have his voice at all. I was just doing this sort of vague English accent and it didn't sound at all like Obi-Wan Kenobi."
McGregor then said that the people who he read the lines with seemed disappointed that he didn't have the iconic voice right. 
"They were quite excited when I walked on, I could feel that they were quite excited," McGregor said. "But then they were immediately disappointed."
McGregor had to do some research to get the voice of Obi-Wan right
Ewan McGregor has shared that Guinness' performance as Obi-Wan in the original Star Wars trilogy had some influence on his own portrayal. To get the voice correct again, the actor said he did some "homework" and watched Guinness again to make sure he got the accent down. 
"I had to do some homework," McGregor shared. "I just had to go back and like watch lots of Alec Guinness movies and watch all the original films and I got back into it. It was good. It was really good fun."
Obi-Wan Kenobi premieres on Disney+ on May 27.