'Star Wars': Ewan McGregor is Open to Returning Following 'Obi-Wan Kenobi' Series
Ewan McGregor would return for more performances as Obi-Wan Kenobi in 'Star Wars' if Disney asks him to come back.
Ewan McGregor returning as Obi-Wan Kenobi is something Star Wars fans have been dreaming of for a long time. Ever since Episode III: Revenge of the Sith, fans have craved more from McGregor as this character. Fans will be pleased to know that while nothing has been confirmed yet, the Obi-Wan Kenobi series may not be the last we see of McGregor as this character. 
Ewan McGregor is coming back as Obi-Wan Kenobi in a new Disney+ series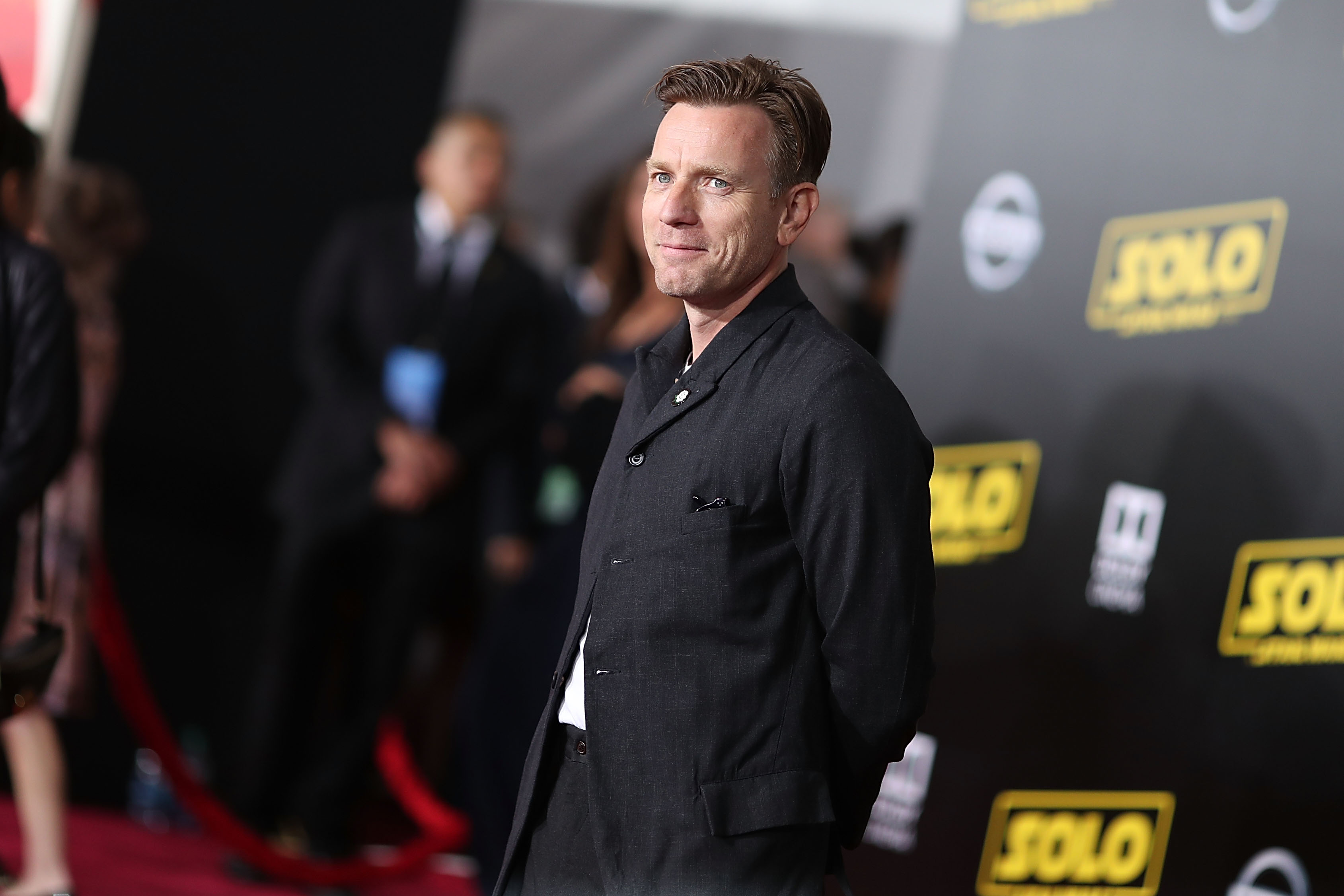 Get the memes ready because McGregor is giving Star Wars fans more Obi-Wan. In Obi-Wan Kenobi, Mcgregor returns as the legendary Jedi who is now living in exile on Tatooine. After the events of Revenge of the Sith, Obi-Wan is in hiding while also looking out for a young Luke Skywalker.
However, Obi-Wan also has to avoid being found by a dangerous group of Jedi hunters, known as inquisitors. The Moulin Rouge! star is not the only Star Wars alumni returning for this series as Hayden Christensen will be reprising his role as Anakin Skywalker. Joel Edgerton will also be appearing as Owen Lars once more. 
There are rumors that Liam Neeson could make an appearance as Qui-Gon Jinn, but nothing has been confirmed. Other cast members include Kumail Nanjiani, Rupert Friend, Sung Kang, Indira Varma, Moses Ingram, and O'Shea Jackson Jr. 
Ewan McGregor is open to returning to 'Star Wars' again following 'Obi-Wan Kenobi'
At the moment, Obi-Wan Kenobi is a limited series, meaning this will be the only season on Disney+. Still, that doesn't mean this is the last time we see McGregor as Obi-Wan. In an interview with Total Film magazine, the Birds of Prey actor says that he'd be "up for that" if Disney and Star Wars want to do more with this character. 
"If we were to get an opportunity to do it again, I'd be totally up for that," McGregor says. "Here I go again. It's like me knocking at Disney's door again."
McGregor continues by saying that it was rewarding to return to this character. It's been a 17-year gap since we last saw McGregor as this character. The actor explains that he may have gotten more out of playing the character now than in "the first three movies put together."
"It was nice to come back and to bridge that gap between me and Alec Guinness," McGregor explains. "I got as much, or more, out of playing him this time than I did in the first three movies put together. That's to do with the writing, and the people we were making the series with, and the technology, and how different everything is."
How many episodes will 'Obi-Wan Kenobi' be?
Obi-Wan Kenobi is set to be six episodes. This is the same length as many of the Marvel shows of Disney+, but it is the shortest Star Wars series. Deborah Chow, who directed a few episodes of The Mandalorian, is directing all six episodes of the upcoming series.
The first two episodes of Obi-Wan Kenobi premiere on Disney+ on May 27.