'Star Wars' Fans Want Jodie Whittaker to Play a New Character in a Future Movie or Show
Jodie Whittaker has recently become a major figure in nerd culture. Though she was a well-known actress before 2017, when she was cast as the thirteenth Doctor on Doctor Who she became much more of a household name.
Therefore, fans of other popular science fiction and fantasy properties are excited to see what other shows and films Whittaker might be starring in in the near future.
One fandom that might see some interest in Whittaker is the Star Wars fandom — and a new character from the Star Wars books could be just right for Whittaker.
But who is this character? And why are fans thinking she should have a role in Star Wars?
Who is Jodie Whittaker?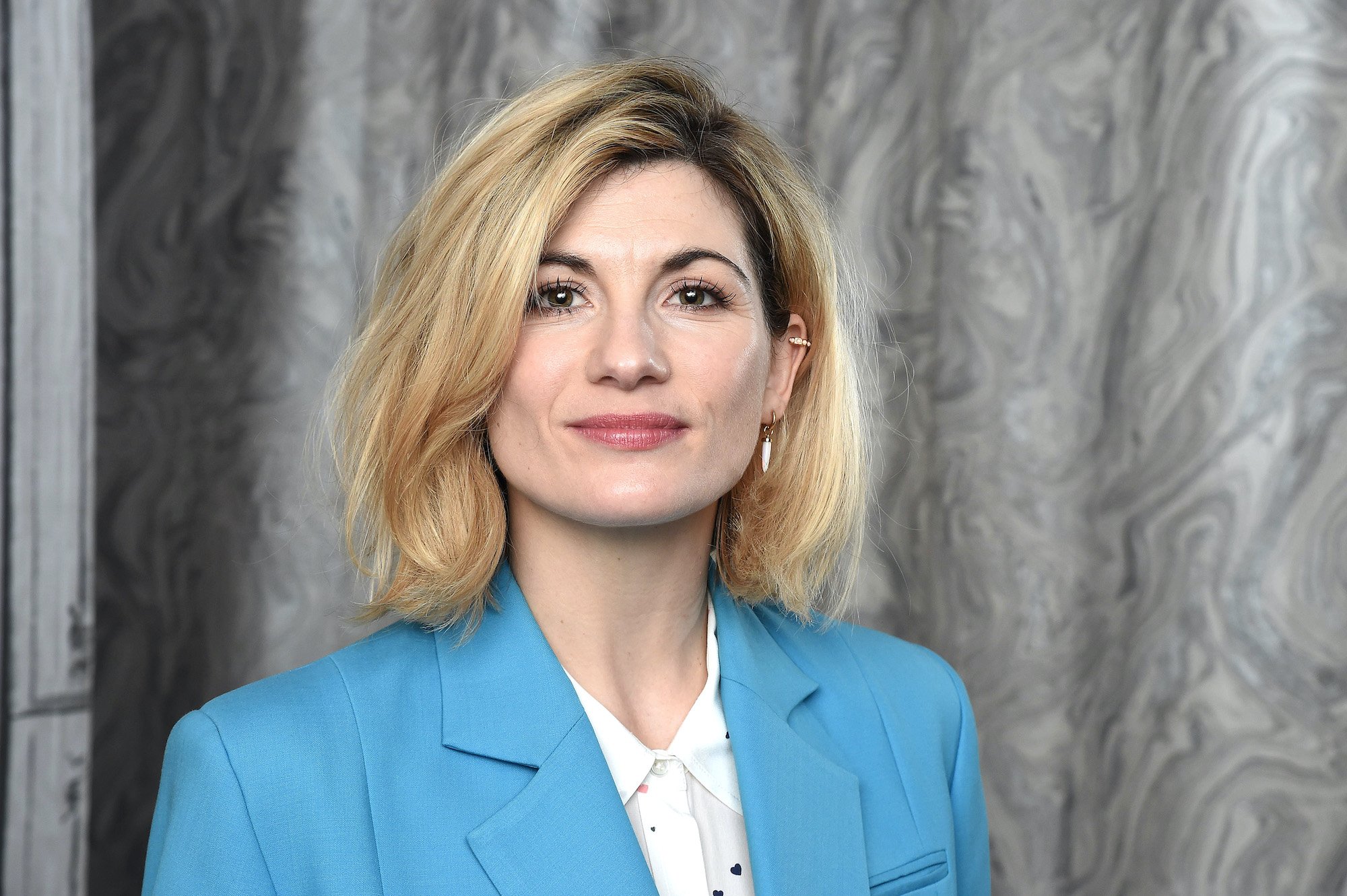 Jodie Whittaker is a British actress who currently is most well-known for her role on Doctor Who. However, her first major role came in 2006 in the comedy-drama Venus, in which she played a young model in a complicated relationship with a neighbor played by Peter O'Toole.
In 2011 she had another couple of major roles: a major role in science fiction comedy Attack the Block, and a major role in an episode of Black Mirror. She spent several years on Broadchurch as well, but in 2017 she left that role.
Whittaker left Broadchurch for the role of the thirteenth Doctor. This is a major role: the Doctor is the main character of Doctor Who, who regenerates every few seasons or so. Whittaker is the first woman to play this role, and her acting as the Doctor has received heavy acclaim.
Who would Jodie Whittaker play in Star Wars?
Star Wars: The High Republic is an extended universe series that takes place 200 years before the main nine movies. Disney+ recently announced that it would create a TV series set within this universe, called The Acolyte. This series would feature a female lead, though more details have yet to be announced.
Nonetheless, the character Avar Kriss might make an appearance. Avar is a Jedi Master who has a form of synesthesia when it comes to the Force: she sees and experiences the Force as a form of music. This is the character that fans are hoping Whittaker might play, as Whittaker looks quite like Avar does in the comics.
What do fans say about Jodie Whittaker as Avar Kriss?
On Reddit, fans discussed their thoughts on who would be cast as Avar. In 2020, Disney cast Rosario Dawson as Ahsoka Tano after both fans and Dawson expressed interest in the character. Therefore, it's possible that Disney might be looking at the fandom for casting ideas for Avar. Whittaker certainly has the acting chops and the appearance for a fantasy role.
It's scary how similar they look.

I wouldn't be surprised if they modelled [sic] the character after Whittaker in the hopes that she would take the role after her stint as the Thirteenth Doctor is over.
At the same time, some fans have predicted a backlash, as there is a significant number of Star Wars fans who react poorly to increased roles for women and people of color. Whittaker already caused a stir for playing the first female Doctor, and she's been compared to other actresses who have entered into heavily male franchises:
The only thing that would get them more triggered is if Brie Larson were to be cast.
Nonetheless, it looks like Whittaker could really pull this role off. Hopefully, we'll soon see who will lead this new Star Wars series.