'Star Wars': George Lucas' Dream Was Not to Make Movies — It Was This 1 Thrill-Seeking Career
George Lucas' name is synonymous today with Star Wars; however, that was never the filmmaker's intention. Instead, he attempted two other professions before falling into show business.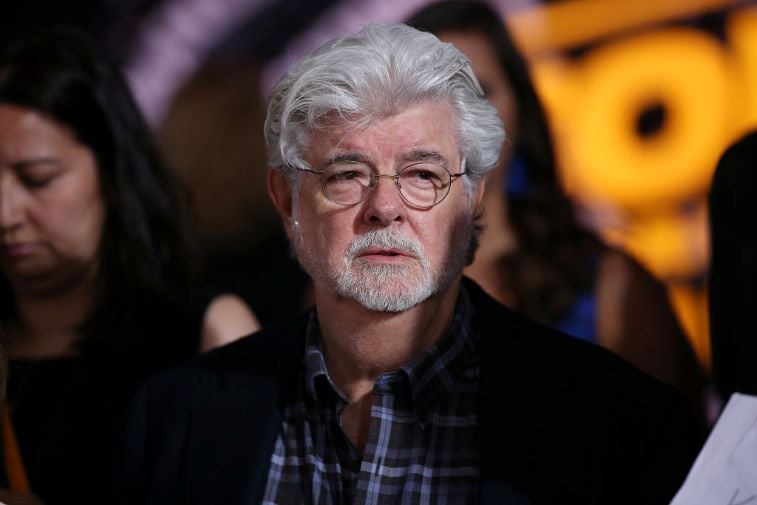 RELATED: Here's What 'Star Wars' Fans Think of the Ridiculous Rumor That George Lucas Might Return to 'Star Wars' if Disney Gives Him Full Control
How did George Lucas become a filmmaker?
Although Lucas' father wanted him to work at the family stationery store when he graduated from high school, Lucas had more lofty ambitions. He left home to attend Modesto Junior College and declared to his parents that he would be a millionaire by the age of 30.
While at Modesto, Lucas began filming car races with a friend, John Plummer. The filmmaker then transferred to the University of Southern California School of Cinematic Arts; however, Lucas still did not believe he was going to make films.
"When I went to USC, I didn't know anything about movies," he told a film crew in 2002, according to Wired. "I watched television. I wasn't that interested in movies." 
RELATED: 'Star Wars: Underworld': Here's Why George Lucas' Recently Leaked Footage Never Had a Chance
However, the manipulation of film was intriguing to him. His purpose in life began to become more apparent to him with his animation classes and a course called Filmic Expression. He loved the idea of telling stories without words by using light, space, motion, and color. 
What was 'Star Wars' filmmaker George Lucas' dream career?
As a teenager, Lucas dreamed of becoming a professional race car driver, according to Mental Floss. He spent the majority of high school racing on the underground circuit at fairgrounds.
However, on June 12, 1962, he was involved in an almost fatal accident. His car, Autobianchi Bianchina, that he was driving flipped over several times before hitting a tree. Lucas' seat belt snapped, throwing him from the vehicle. 
RELATED: Why 'Star Wars: The Rise of Skywalker' Director J. J. Abrams Will Likely Never Work With Disney Again
The filmmaker went to the hospital, where he had severe hemorrhaging of the lungs. The accident scared Lucas away from racing. Instead of pursuing his dream career, it spurred his interest in filming racing with friends in college.
George Lucas pursued 1 other career before filmmaking
Lucas attempted to join the United States Air Force as an officer after graduating with a bachelor of fine arts in film, in 1967. However, the graduate was turned down because he had too many speeding tickets.
Later, he was drafted by the Army to serve in Vietnam. Again, he did not get to join the service. This time, medical testing indicated that Lucas had diabetes, so he was turned down once again.
After the defeat, Lucas re-enrolled at USC as a graduate student in film production. He began teaching documentary cinematography to U. S. Navy students. He then went on to direct more short films, and eventually Star Wars.