'Star Wars': Hayden Christensen Calls Fans' New Appreciation for the Prequels 'Heartwarming'
For a long time, the Star Wars prequels were not considered to be good, even by Star Wars fans. However, as time passes, opinions often change and that's what has happened with the prequel trilogy. Hayden Christensen was often criticized for his performance as Anakin Skywalker, but fans have now found a new appreciation for it. Christensen says he finds this new appreciation to be "heartwarming."
Hayden Christensen plays Anakin Skywalker in the 'Star Wars' prequels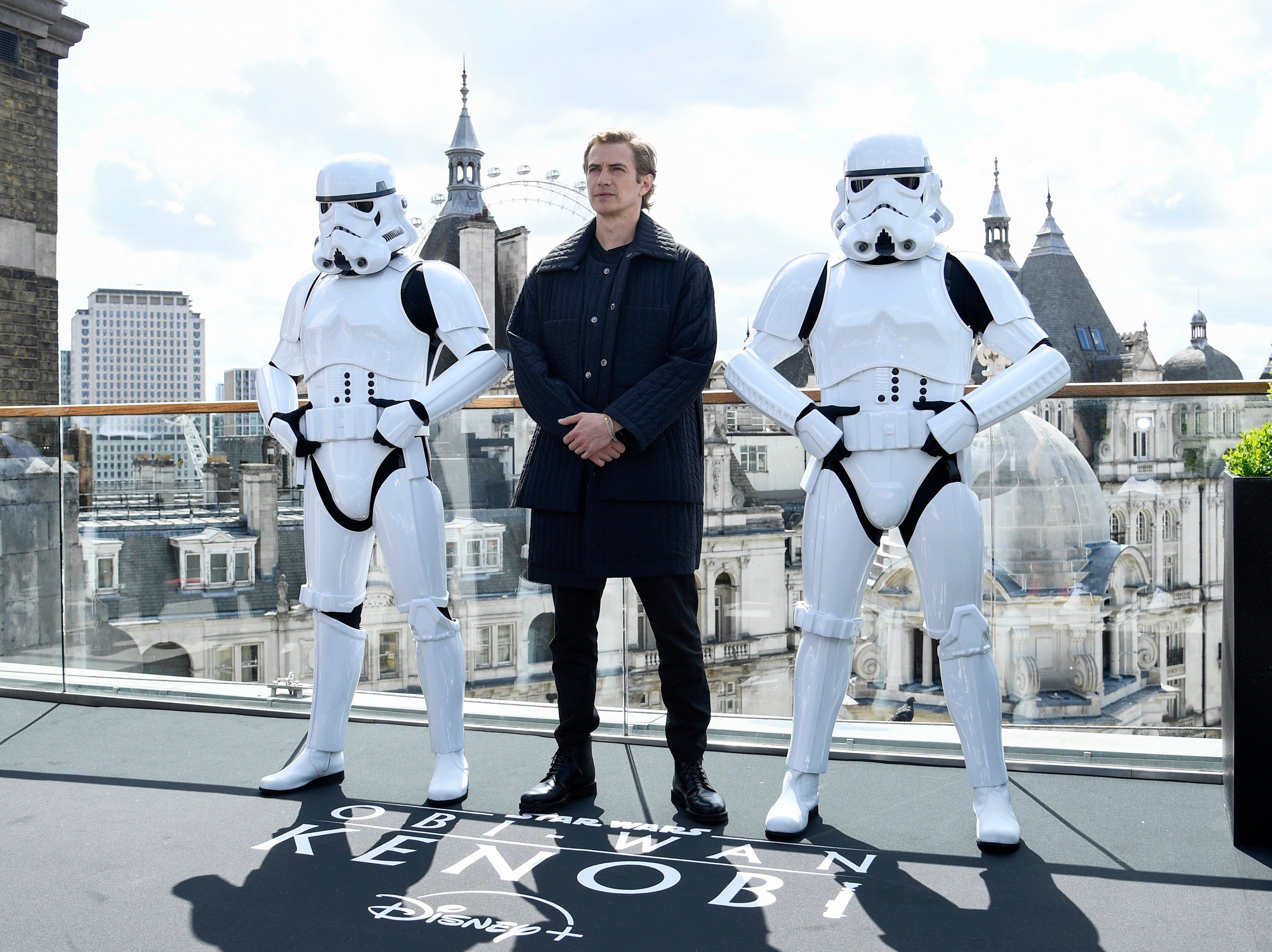 Whoever played Anakin Skywalker had a lot of pressure as the entire prequel trilogy centered around Anakin's transition to the dark side and his ultimate transformation into Darth Vader. Jake Lloyd played a young Anakin in Episode I: The Phantom Menace while Christensen took on the role for Episode II: Attack of the Clones and Episode III: Revenge of the Sith.
Upon release, many fans and critics found problems with Christensen's performance. Many called it stiff and awkward, but there has also been a debate about whether Christensen is to blame or if it was just impossible to make some of George Lucas' dialogue work. Natalie Portman has proven to be a phenomenal actor, yet even she couldn't make some of the dialogue work.
Hayden Christensen says the fans' new appreciation has been 'heartwarming'
More recently, Star Wars fans have begun to show a new appreciation for the prequels and this includes Christensen's performance. When it was announced that Christensen would be returning as Anakin for Obi-Wan Kenobi on Disney+, the reaction from fans was overwhelmingly positive.
In a video interview with The Cutwaway with William Mullally, Christensen talked about how he felt about fans' new love for the prequels and how excited he is to be returning to the franchise.
"It's just been really heartwarming; I can't tell you what it means to me but… it's a really neat thing. I guess the moral of the story is patience."
Co-star Ewan McGregor, who played Obi-Wan Kenobi, shared a similar sentiment. He recently shared that he had an easier time rewatching the prequel movies now that he knows fans love them.
Hayden Christensen is returning to 'Star Wars' in 'Obi-Wan Kenobi'
The Obi-Wan Kenobi series is bringing back many prequels characters including Christensen and McGregor in their respective roles. The new Star Wars series will take place after the events of Episode III where Kenobi is now hiding out on Tatooine and protecting a young Luke Skywalker. Meanwhile, a group of Jedi hunters, known as inquisitors, are chasing down Kenobi after he survived Order 66.
Christensen will be playing Anakin/ Darth Vader once more, but not much has been revealed about his role in the series. He could be coming back as Anakin in flashbacks or we may be seeing him don the suit of Darth Vader for most of the series. Either way, it will be great to see McGregor and Christensen interact once more. We'll have to wait and see who gets the high ground this time.
The first two episodes of Obi-Wan Kenobi premiere on Disney+ on May 27.
RELATED: 'Star Wars': Liam Neeson Shares Adorable Story of His Son Hugging R2-D2 on the Set of 'The Phantom Menace'