'Star Wars' Hayden Christensen Turns 40 — 10 Movies to Celebrate His April Birthday
10 movies to celebrate Hayden Christensen's 40th birthday.
Hayden Christensen celebrates his 40th birthday on April 19, 2021. The actor is most known for playing the iconic Star Wars character, Anakin Skywalker, aka Darth Vader in the early 2000s.
But Christensen has been acting since he was 13. And he's racked up quite an impressive resume over his decades-long career. 
Luckily, with platforms like Netflix, Disney+, Hulu, and Amazon, fans can find access to some of his biggest projects. So, here are 10 movies to celebrate Christensen on his milestone birthday.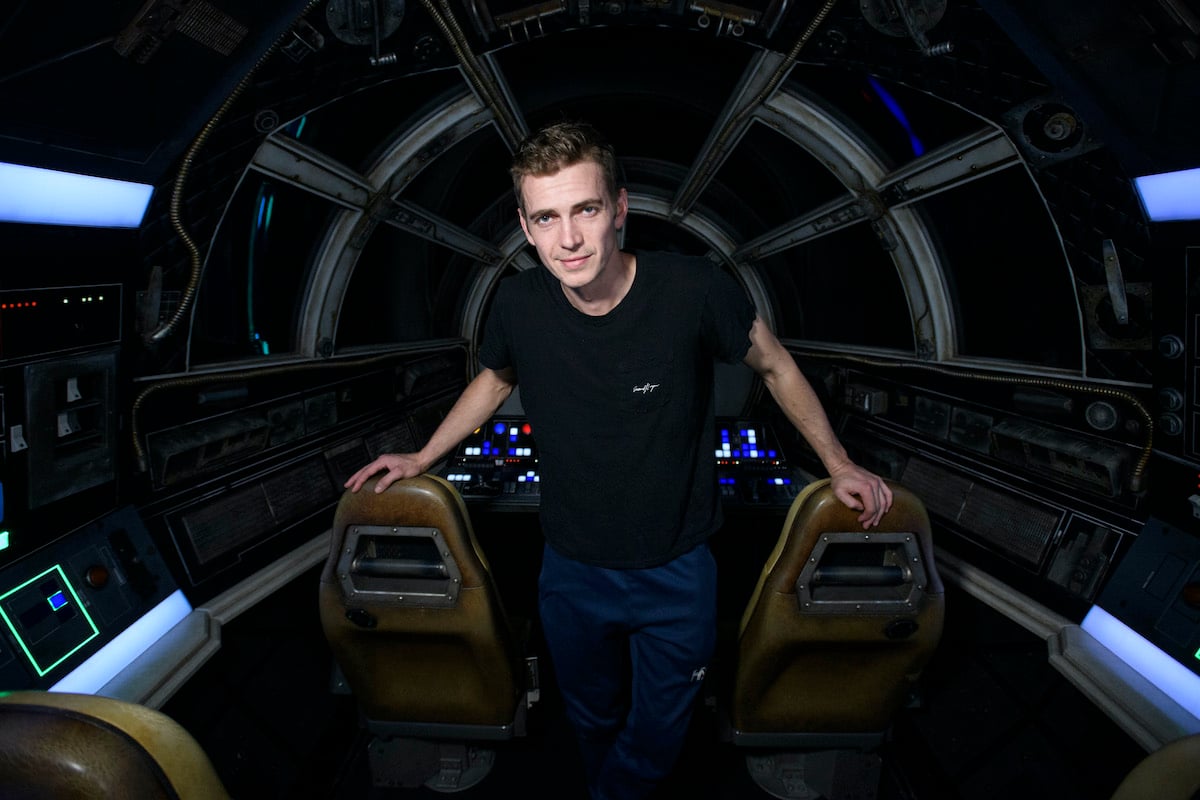 Hayden Christensen's 'Star Wars'  prequels are on Disney+
Christensen is a Canadian actor who's big break came in 2001, with the drama film, Life as a House. His performance earned him accolades, including a Golden Globe nomination for Best Supporting Actor. 
But Christensen's most memorable role to date is that of Anakin Skywalker in the Star Wars prequels. He first took on the iconic hero-turned-villain in 2002's Star Wars Episode II: Attack of the Clones, and reprised his role in 2005 for Star Wars: Episode III – Revenge of the Sith.
Christensen also made brief cameos in the remastered version of Star Wars Episode VI: Return of the Jedi, Star Wars: The Rise of Skywalker (voice), and Star Wars: The Clone Wars (voice). All of the actor's Star Wars projects are currently streaming on Disney+.
Hayden Christensen met his ex, Rachel Bilson on 'Jumper' (2008)
In the 2008 sci-fi action movie, Jumper, Christensen plays David Rice, a young man who has the ability to warp to anywhere he chooses. After living a life of luxury, David discovers that he's being hunted by an international organization hell-bent on killing all jumpers. 
Samuel L. Jackson, Diane Lane, and Rachel Bilson also star. Jumper is available to stream on Amazon Prime Video, free of charge for Prime members. 
'New York, I Love You' (2009)
New York, I Love You is a star-studded anthology rom-com featuring 11 different love stories set in New York City. In his segment, which was directed by Jiang Wen, Christensen stars opposite his then-fiance, Rachel Bilson and Andy Garcia. The 2009 movie is free to stream on Amazon Prime Video for Prime subscribers.
Hayden Christensen joins Idris Elba and Paul Walker in 'Takers' (2010)
In the 2010 action thriller, Takers, Christensen portrays A.J., a bank robber who's crew is planning a dangerous heist. The ensemble cast includes Idris Elba, Matt Dillon, Michael Ealy. Paul Walker, and Chris Brown. Takers is currently streaming on Netflix. 
'Outcast' (2014)
Christensen stars alongside Nicolas Cage in the 2014 American-Chinese-Canadian action film, Outcast. The film tells the ancient story of two Crusade soldiers who find themselves on a quest in China. Prime members can watch Outcast on Amazon Prime Video at no cost.
Hayden Christensen and Bruce Willis star in 'First Kill' (2017)
In the 2017 action film, First Kill, Christensen plays Will Beeman, a Wall Street broker who gets entangled in a bank robbery scheme after witnessing a murder while hunting with his son. When his son is kidnapped, Will turns to Police Chief Marvin Howell (Bruce Willis) for help. First Kill is currently available to stream on Netflix. 
'Little Italy' (2018) stars Hayden Christensen and Emma Roberts
Little Italy is a 2018 rom-com starring Christensen and Emma Roberts as two friends whose family's run a pizza shop together. After a feud ends the business, the two old friends reconnect and develop a budding romance. Little Italy is available as a digital rental on Amazon Prime Video, Google Play Movies, Apple TV, Youtube Movies, and Vudu.
'The Last Man' (2019)
In the 2019 apocalyptic thriller, The Last Man, Christensen is Kurt, a war veteran who has PTSD. Upon meeting the street prophet, Noe (Harvey Keitel), Kurt begins preparing for the end of the world. The Last Man is free to watch on Amazon Prime Video for Prime subscribers.