Even 'Star Wars' Actor, John Boyega, Is Missing Disneyland and Walt Disney World
If you're missing the happiest place on earth, you're not alone. Here's what 'Star Wars: The Rise of Skywalker's' John Boyega had to say about Disneyland.
It may not be a galaxy far, far away, but it certainly is the next best thing. Even Star Wars actor, John Boyega loves the Disney theme parks, sharing his love on social media. Here's what he has to say about Disneyland and the company's recent closures. 
Disney World and Disneyland closed due to the coronavirus (COVID-19) pandemic
Bad news for Disney fans — the happiest place on earth will remain closed just a little while longer. The company planned to close the theme parks through the end of March. Recently, they extended the closure, saying they would remain closed for the foreseeable future.
As a result, some Disney fans remade their favorite attractions at home. Others are watching "ride-through" videos on YouTube. For John Boyega, the actor who portrayed Finn in the Star Wars sequel trilogy, he posted an old clip with the Disney princess, Cinderella. 
"Remembering the days where we could go Disneyland and sh*t," he wrote as a caption. The post earned over 250,000 views in a matter of days. Some fans agreed with the sentiment, sharing their love for the magic at the theme park.
John Boyega oftentimes visits the Disney Parks
This is not the first time that John Boyega shared his love for Disney's theme parks. During October 2019, he visited Ariel with his friends at Disneyland resort in California.
During May 2019, he visited the magical planet of Batuu, also known as Star Wars: Galaxy's Edge in Disneyland. He even got to ride "Rise of the Resistance" with Daisy Ridley, J.J. Abrams, and the rest of The Rise of Skywalker cast.
"Meet the amazing cast of Batuu ready to give the fans all around the world the most immersive Star Wars experience! Star Wars #GalaxysEdge opens its doors in one week at @disneyland and don't you worry I'll be there to help guide you through one of the most insane rides! It was a pleasure to work with the team on this. Enjoy and may the force be with you," John Boyega wrote on Instagram.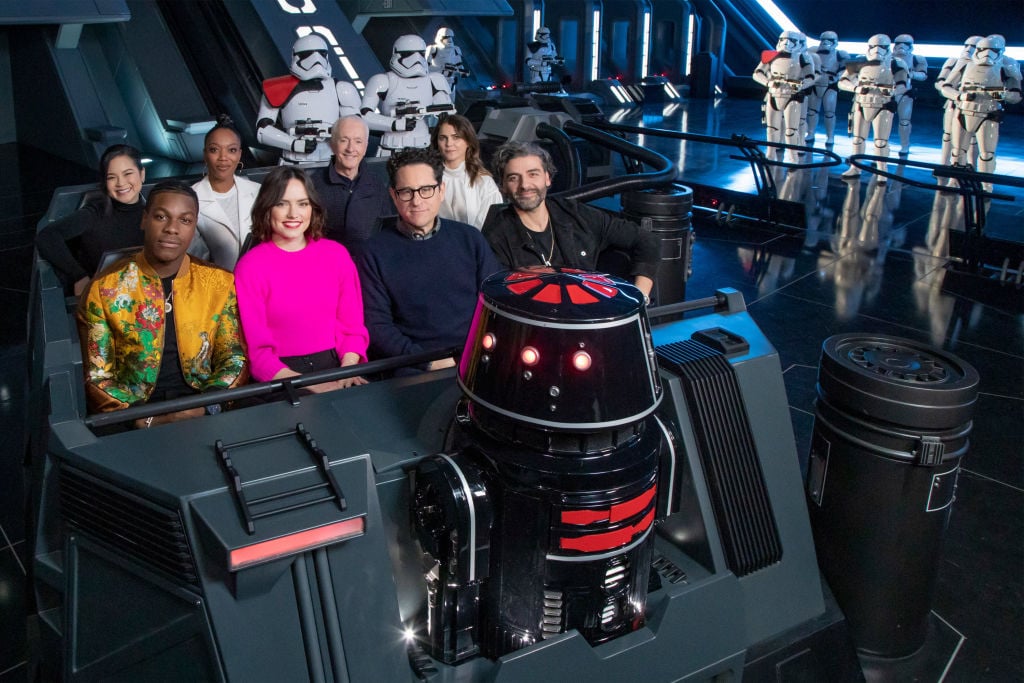 Fans can still watch Disney-related content on their streaming platform
Walt Disney World and Disneyland are, reportedly, closed indefinitely. As a result, some fans turn to Disney's streaming platform for content related to these theme parks. Of course, Disney responded with new releases, some of which recently debuted in cinemas. 
That includes the Academy award-nominated Frozen sequel, Frozen 2, and Disney and Pixar's March 2020 release, Onward. Disney Nature plans to release two new films on this streaming platform, one of which is narrated by Meghan, the Duchess of Sussex. 
There's plenty of Star Wars content for Disney+ subscribers. There's The Mandalorian, which premiered the first episode at Disney+'s launch date. New episodes of The Clone Wars premiere on a weekly basis. 
Star Wars movies featuring John Boyega, including The Force Awakens and The Last Jedi, are available on Disney's streaming platform. To learn more about Disney+ and to subscribe, visit their website.