'Star Wars': Liam Neeson Shares Adorable Story of His Son Hugging R2-D2 on the Set of 'The Phantom Menace'
Liam Neeson shares a wholesome moment from the set of 'Star Wars Episode I: The Phantom Menace' when his son hugged R2-D2.
Liam Neeson left an imprint on Star Wars Fans with his role as Qui-Gon Jinn in Episode I: The Phantom Menace. The prequels were exciting for many fans who wanted to return to the Star Wars universe, but they also introduced a galaxy far, far away to a new generation. Kids have always loved Star Wars and that was no different with Neeson's son who had an adorable moment on set. 
'The Phantom Menace' brought audiences back to the 'Star Wars' universe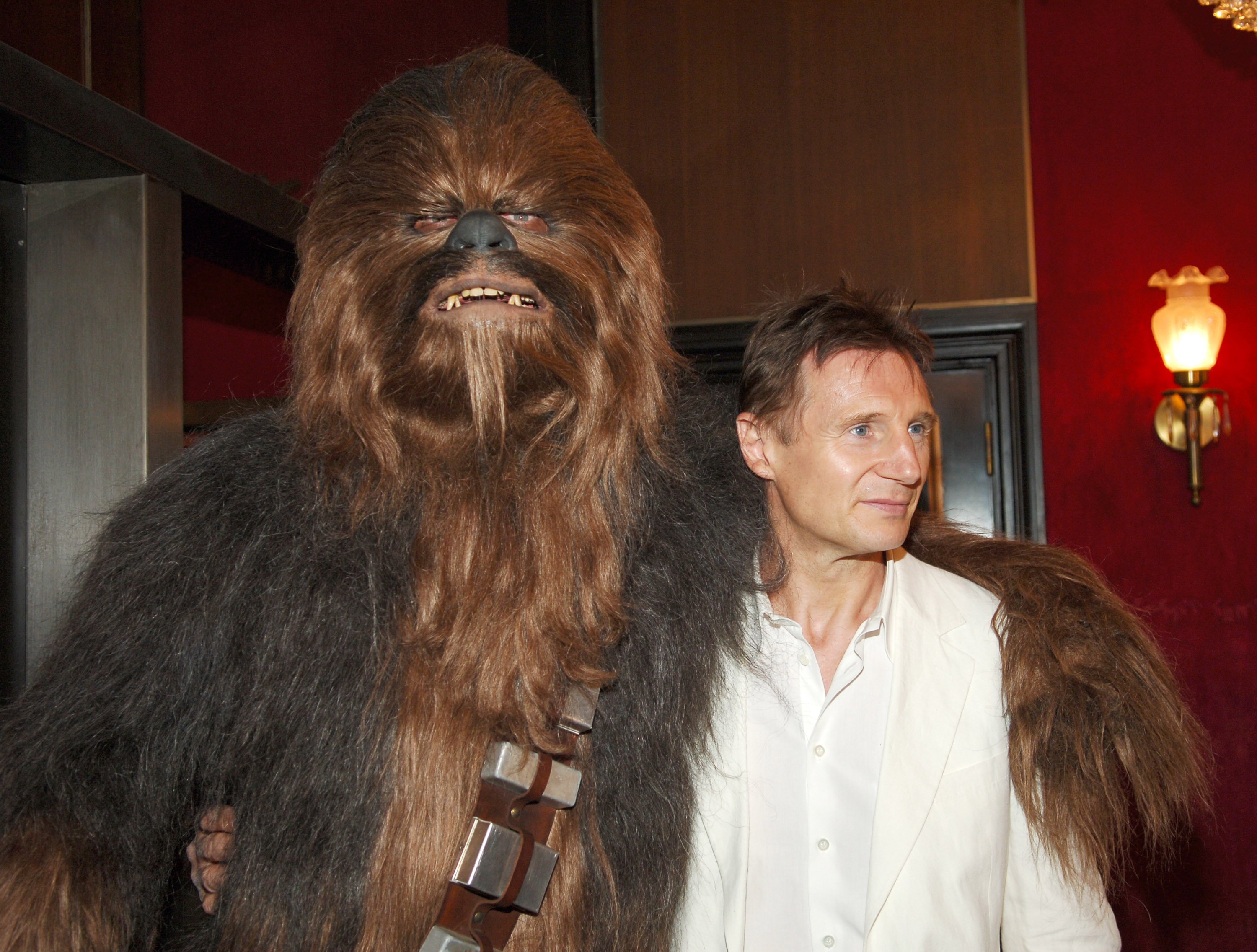 Many fans were ecstatic when George Lucas announced that he would be directing the prequel trilogy of Star Wars. The new trilogy would explore the galaxy before the Empire and would showcase the transition of Anakin Skywalker into Darth Vader. The Phantom Menace is the first of the trilogy and introduced Neeson's Qui-Gon Jinn as the master of padawan Obi-Wan Kenobi (Ewan McGregor).
Qui-Gon also sought to train a young Anakin (Jake Lloyd) who he believed to be the chosen one who could bring balance to The Force. Unfortunately, Qui-Gon was killed by Darth Maul (Ray Park), leaving Obi-Wan to train Anakin. While fans have mixed reactions toward The Phantom Menace, many enjoy Neeson's performance as this character. 
Liam Neeson's son shared a wholesome moment with R2-D2 on the set of 'The Phantom Menace'
In an interview with Screen Rant, Neeson discussed his role in The Phantom Menace which is now almost 23-years-old. The Taken star recalled a wholesome story about his son visiting him on set. His son, Michael, was two at the time and apparently loved R2-D2. After Neeson put him down, Michael waddled over to R2-D2 and gave him a hug. Here is what Neeson said about this moment:
"Yes. Oh, it does. And I know Ewan's doing the series. Yeah, I cannot believe it was 24 years ago that we shot the film in London. My gosh. I remember my son. I'll tell you a funny story. My son, Michael, was two. His nanny brought him out to visit me on set and it was lunchtime. I held him in my arms and took him around the set and there was R2-D2, just sitting parked. My son looked at this strange piece of metal, in my arms, and just went, '[stretches arms out]' So I had to let him down and he waddled over and started hugging R2-D2. I thought it was very interesting. He was two. He knows nothing about Star Wars, saw any of the movies. It was just so cute. I remember telling George Lucas after lunch, I said, 'I brought my son on. He had to go down and hug R2-D2 and it was really touching.' And George said, 'Yeah. R2-D2 has that effect on kids.' And I just thought it was very, very sweet, so it reminded me of that."
Will Liam Neeson return to 'Star Wars' in the 'Obi-Wan Kenobi' series?
One question that many Star Wars fans have is if Neeson is going to reprise his role as Qui-Gon in the Obi-Wan Kenobi series coming soon to Disney+. The actor hasn't confirmed anything, but the possibility is still there. 
He has never expressed a disinterest in returning to Star Wars and he did reprise the role in voice form in The Clone Wars. Qui-Gon appeared as a Force ghost to Yoda, showing Neeson still has an interest in this character. 
Obi-Wan Kenobi premieres on Disney+ on May 27.