'Star Wars': Luke Skywalker Failed — and This Fan-Made Video Explains Why
Despite all the memorable characters who have made their way to Star Wars through the films, books, comics, games, and television series that now make up the old canon and new, few are as crucial as Luke Skywalker.
The farm boy turned Jedi master symbolizes the titular hope of the retitled original and everything that happened since. However, Luke got pessimistic in his old age. According to some eagle-eyed fans, however, this was to be expected. 
Luke Skywalker's journey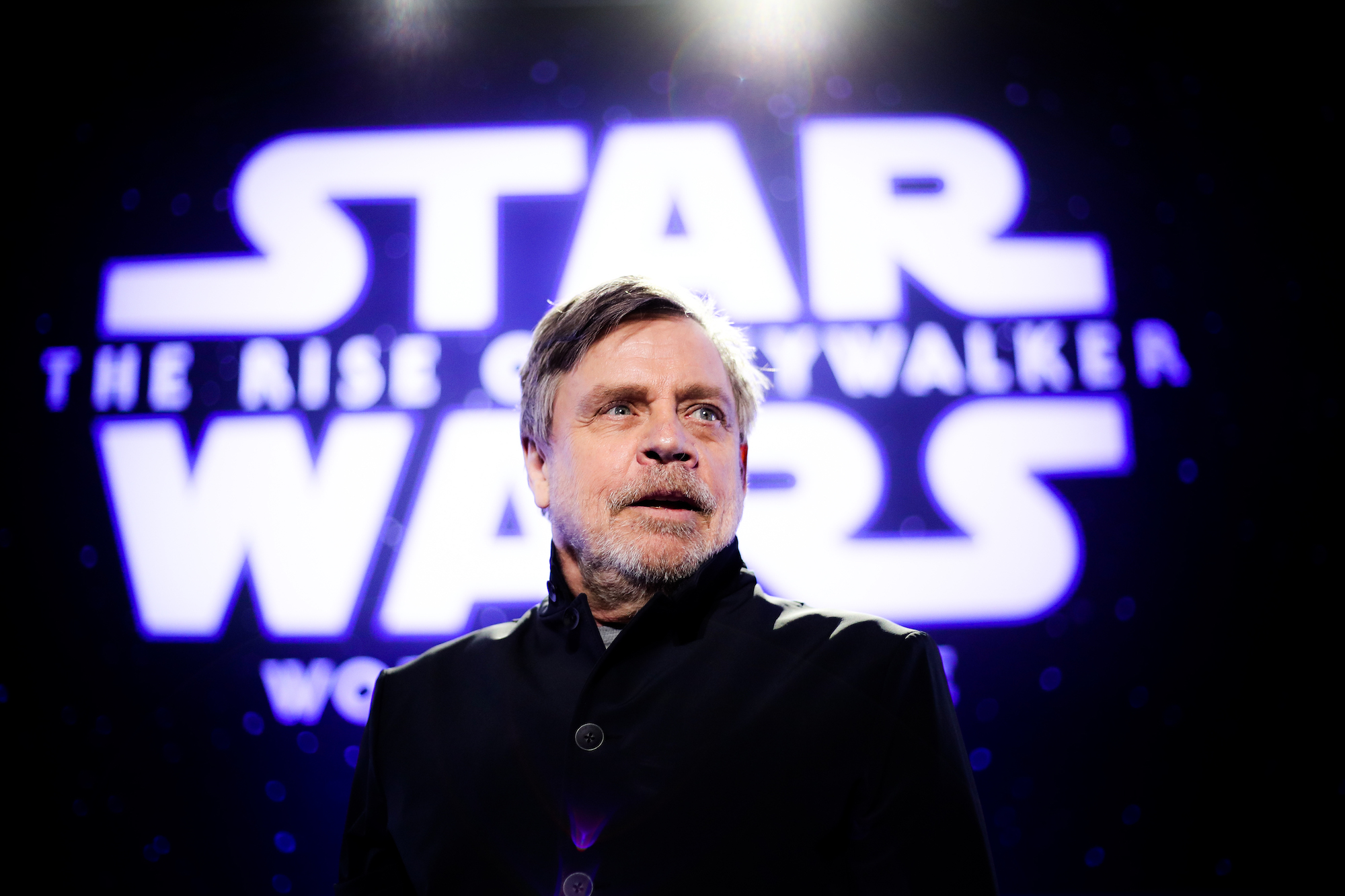 Luke Skywalker was the backbone of the original Star Wars trilogy. He started as a young farm boy and, with every passing minute, found himself face-to-face with destiny. While not a perfect character, this version of Luke stood for everything good and right with humanity. At the end of the original trilogy, he was a savior who had risked it all for what was right. 
By the time that The Last Jedi started, however, Luke was a changed man. No longer a symbol of optimism and hope, Luke grew tired toward the Jedi order and its marriage to the old ways. He was a man who tried to do what was right in a way that did not turn him to the dark side but a space between it and the lightness he portrayed originally. 
As ScreenRant noted, this version of Luke Skywalker was controversial to fans and critics. Some loved the three-dimensional way in which the character reacted to the times in a way that still showed his humanity. Others didn't like to see a symbol of hope become so hopeless. However, if you ask the ones who enjoyed it, it's not that hard to believe that young optimist could transform into the curmudgeonly old hermit we saw in the latest trilogy.
Fans react
After a YouTube video displaying Luke's on-screen journey to his status in the sequel trilogy, fans on Reddit dissected whether this was the proper reading. The video, put out by Knowledge and Defense, shows clips explaining Luke's turn to the cynical side of the force without any commentary explaining what they mean. To some, this was an ingenious way of allowing the movies to speak for themselves. To others, it was manipulative. 
One user, u/persistentInquiry, thought that the format gave audiences a false sense of validation. "Letting the clips, without any commentary, do the talking implies a certain level of objectivity and neutrality. This allows you to frame your argument, not as a personal opinion or an interpretation, but a simple and indisputable logical deduction from established facts."
Others viewed it as a defense for why Luke was where he was despite people's desire for something different. This discourse is nothing new. Mark Hamill had an issue with the arc, although he eventually turned around and appeared to accept what Rian Johnson did in The Last Jedi.
'Star Wars': Mark Hamill on Skywalker
In the documentary, The Director and the Jedi, Hamill and Johnson speak about Luke's journey. According to Hamill, the bitter old man was not what he envisioned when he signed on. 
"You have your own interpretation of how the character should be utilized," Hamill says in a quote reported by IndieWire. "My character represented hope…now. He's sort of demoralized."
However, while much has been made about Hamill's initial displeasure with the character arc, he also came around and believes that asking questions like he did and bringing in concerns about the character that made him famous helped him flesh out the acting that went behind. After all, if Hamill wanted to make his own Skywalker story, he could try to make his own. To him, it was the same method he used in the seventies and continues to use today.
"I was no different with George [Lucas]," he said. "I read 'Return of the Jedi' and said, 'Wait a minute, I thought it was going toward the struggle of moving toward the Dark Side. I was dressed in black, wearing a glove. I see the trend here!' But you're just an assistant to the chef. He has to cook it."
Whether Hamill liked the character or not, it doesn't matter. Just like the fans, he has his own attachments to Luke Skywalker and the Star Wars franchise. Just because he was along for the ride, it doesn't validate where the character went, nor does it disprove any valid criticisms of Rian Johnson and JJ Abrams' sequel trilogy. 
Whether a fan or an actor, Star Wars hits and misses in different ways. The Skywalker of A New Hope has every reason to be the curmudgeonly hermit given the explanations that we see. However, the story arc could have gone another way and made him just like he was in the others with just as much merit. This is the gift and the curse of Star Wars. Fans might not like what