'Star Wars': Could the Mandalorian Ever Become a Jedi?
This Disney+ live-action Star Wars series features a few force-sensitive characters, the lovable "Baby Yoda" included. Could the title character, The Mandalorian, be force-sensitive? Is there a possibility of him becoming a Jedi?
Here's what we know about this character from the galaxy far, far away.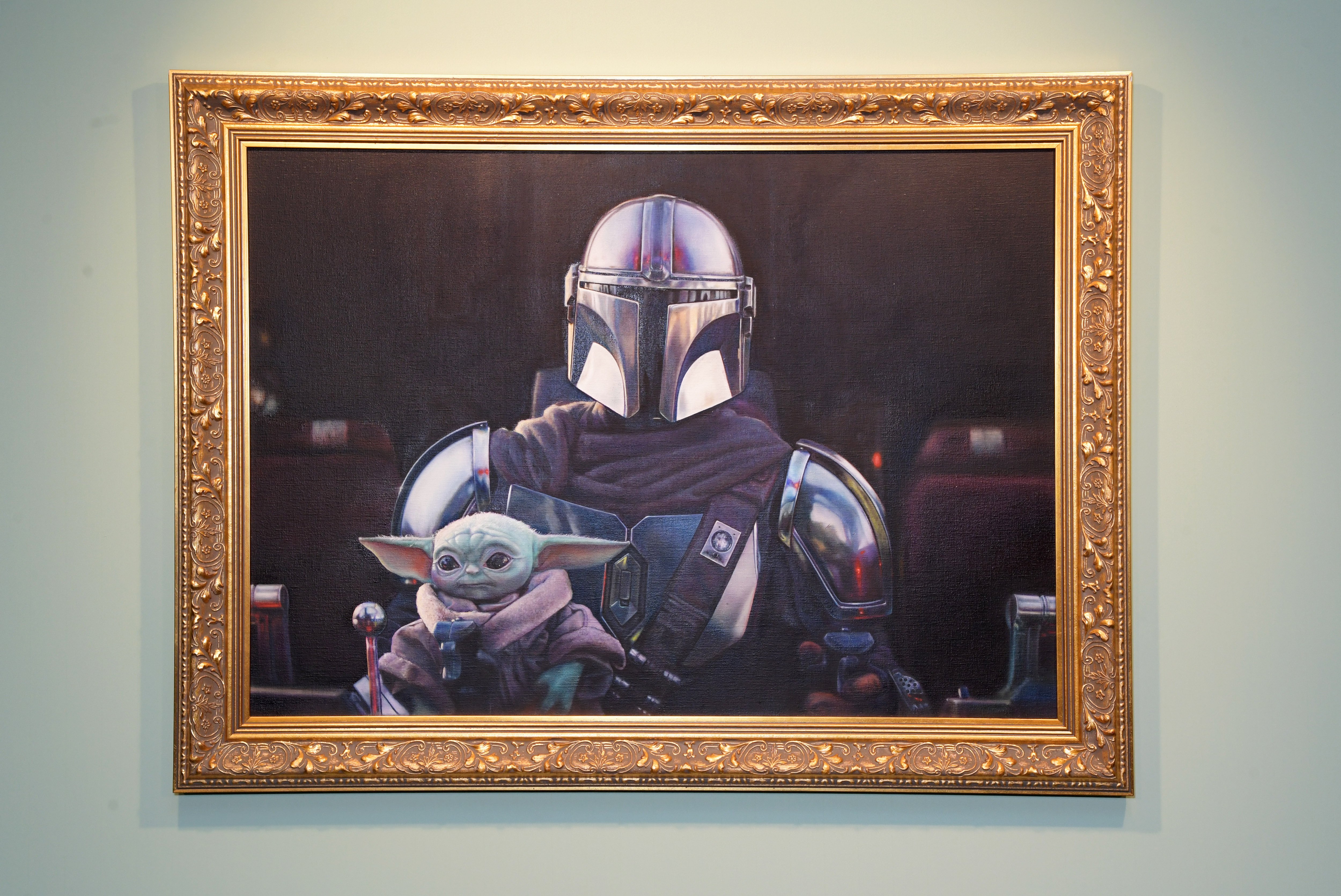 The bounty hunter known as 'The Mandalorian' meets several Jedis during season 2 of this Disney+ series
Season 2 of The Mandalorian hints at a rocky relationship between "Mandalore the Great" and the sorcerers known as the Jedis. The protagonist's task, after saving his green friend, is to reunite it "with its own kind."
Din Djarin, also known as the title character in The Mandalorian, has a close relationship to the force-sensitive Grogu. Grogu is not officially a Jedi. However, he holds some powers that lead him to communicate with other characters. 
It's through this relationship that the bounty hunter befriends Ahsoka Tano and meets Luke Skywalker. Eventually, Grogu joins Luke Skywalker and will, presumably, begin (or continue) his training as a Jedi.
RELATED: From 'The Mandalorian' Season 2 to 'The Right Stuff,' Here Are the New Television Shows Coming to Disney+ During
Mandalorians, technically, can become Jedis in the 'Star Wars' Universe
There had been some inkings of communication between the Mandalorian and Grogu. Some Star Wars fans even suspect that this character could be force-sensitive. According to Dork Side of the Force, it's absolutely possible for a Mandalorian to become a Jedi and there have been legends of characters (particularly Tarre Vizsla) doing so in the past.
However, the article continues, "because Mandalorians are not part of the Republic, there are fewer chances for any Force-sensitivity to be recognized, or for those who are Force-sensitive to be trained by Jedi."
RELATED: Is Disney+'s 'The Mandalorian' About Boba Fett? Inside the Timeline of This 'Star Wars' Series
Disney's streaming platform, Disney+, is expected to release a third season of 'The Mandalorian'
Fans will have to wait for more information about the Mandalorian and his force-sensitive friend. There is no official premiere date for season 3 of this Star Wars series.
Disney confirmed that new episodes will be released on their streaming platform featuring characters like the Mandalorian. As of October 2020, creator Jon Favreau said that production was "on schedule" despite the impact of the coronavirus (COVID-19) pandemic.
"We're in very small situations and oftentimes we have a lot of characters in masks," he said according to an interview from Variety. "And we also have a lot of digital work that augments things. So we're a show that's probably well-equipped to be flexible based on the protocols that are emerging surrounding work restarting."
Episodes of The Mandalorian are available on Disney's streaming platform, as are Star Wars movies like The Force Awakens and Return of the Jedi. To learn more about Disney+ and to subscribe, visit their website.