'Star Wars': Many Fans May Have Problems With the Prequels, But No One's Complaining About Ewan McGregor and Hayden Christensen's Bromance
Ewan McGregor and Hayden Christensen played a couple of the most iconic characters in Star Wars. They acted out a complex relationship between Anakin and Obi-Wan. Some fans have come to love the trilogy, much to the surprise of the actors.
Other people still have complaints about what happened in the prequel trilogy. However, no one is criticizing the bond between McGregor and Christensen. The two had fun together on set, and their friendship resembled that of a bromance.
Ewan McGregor and Hayden Christensen were iconic characters
Christensen portrayed Anakin Skywalker in Attack of the Clones and Revenge of the Sith. The character was born to Shmi, a slave on Tatooine. After getting discovered by two Jedi warriors, he leaves the planet to learn how to use the Force. He develops a strained relationship with the Jedi Council.
Some regard Anakin as the Chosen One, but others remain skeptical. Anakin is the youngest to join the Council, but he got denied the rank of Master. He trained under Obi-Wan Kenobi, who is played by McGregor.
While Obi-Wan appears as an older man in the original trilogy, the prequels depict him as a young person. Obi-Wan is a skilled Jedi Knight and becomes a general in the Clone Wars. He develops a strong friendship with Anakin but is unable to stop him from joining the Sith.
McGregor went on to work on other roles, but he returned to the Star Wars franchise for a voice cameo in The Force Awakens and The Rise of Skywalker. Christensen also worked on a couple of other projects but had a voice cameo in The Rise of Skywalker.
Fans are loving Ewan McGregor and Hayden Christensen's friendship
There are plenty of things about the prequels that fans do not like. Some people do not like certain characters, and others complained about the writing. Viewers can appreciate some things like Anakin and Obi-Wan's relationship. Obi-Wan viewed Anakin as a brother, and they often bickered like siblings.
Behind-the-scenes photos on Reddit show how McGregor and Christensen appear to have a bromance as well. Fans came together to show their appreciation for the actors' friendship. A couple of them felt McGregor got perfectly cast as Obi-Wan.
"This is cannon and nobody can change my mind," one person commented. Fans love seeing behind-the-scene images of the two actors having fun together. To a few, their friendship is wholesome and "really cute."
Several fans agreed that McGregor and Christensen look attractive. Even if many people do not like the prequel films, they still care about the stars.
Ewan McGregor and Hayden Christensen return for a new 'Star Wars' series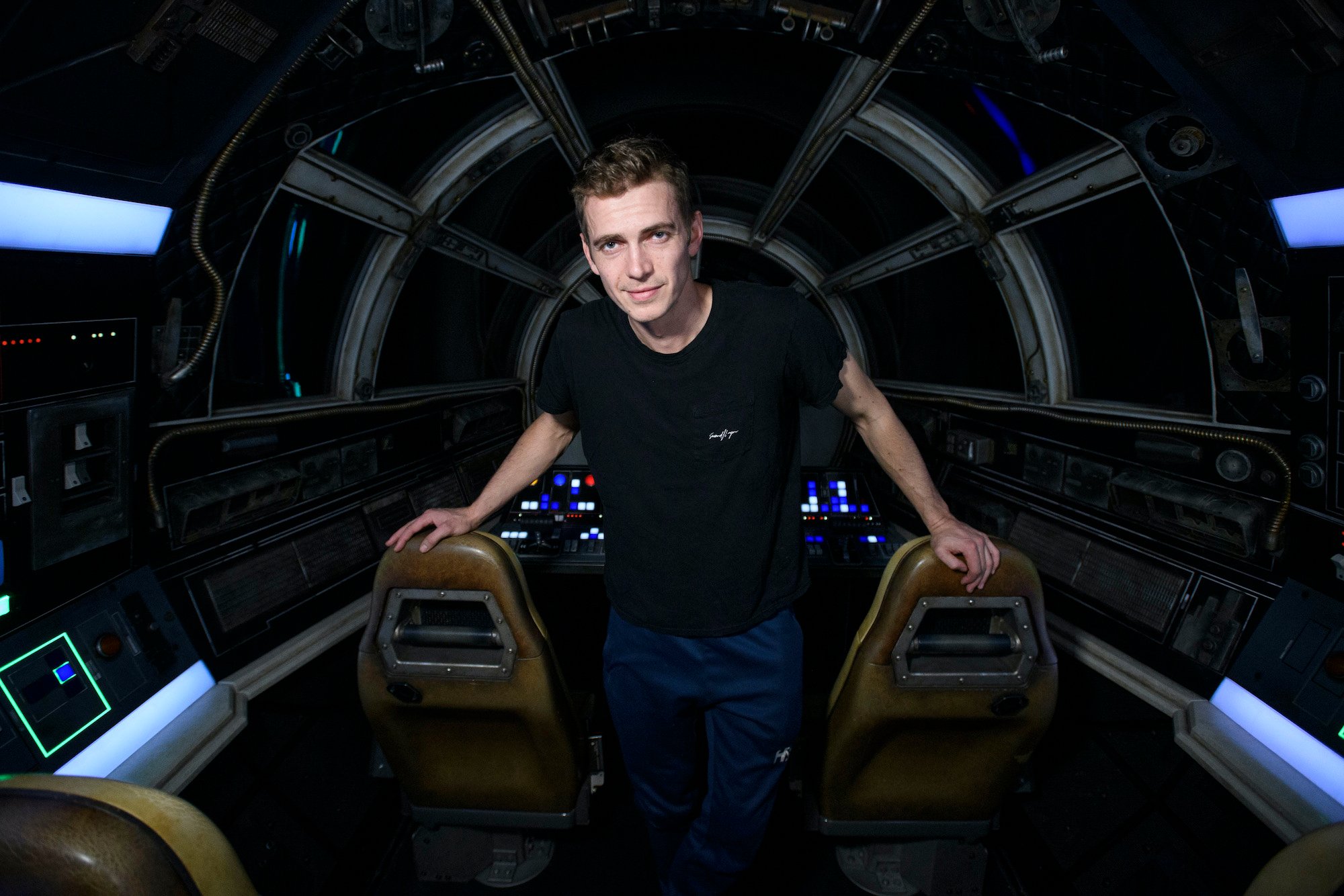 The Obi-Wan Kenobi series has been in the works for a while now. Fans can expect it to release sometime in 2022, and it will contain six episodes. The general premise will be of Obi-Wan watching over Luke Skywalker years after the events of Revenge of the Sith. Fans have wanted to see McGregor reprise his role, and he will for the new show.
Of course, he is not the only one returning to the Star Wars galaxy. Christensen once again will play Darth Vader in the Disney+ series. As fans remember, the two characters last saw each other during their fight on Mustafar. Fans might be wondering if the two of them will meet again or be seen in separate scenes.
There could be close calls of them running into each other, especially when he has to keep Luke hidden. Still, McGregor and Christensen will get to work together again. Perhaps, fans will get to see more behind-the-scenes images of them.
RELATED: 'Star Wars': The 1 Undeniable Way the Prequels Are the Best Trilogy