'Star Wars': Mark Hamill Revealed the Affectionate Nickname Everyone Called Harrison Ford on Set
Mark Hamill, Harrison Ford, and Carrie Fisher worked closely together for years filming the Star Wars original trilogy. So, it comes as no surprise that they gave each other nicknames. There was one that always stuck for Ford. Hamill revealed in an interview that the actors all called him this one affectionate name.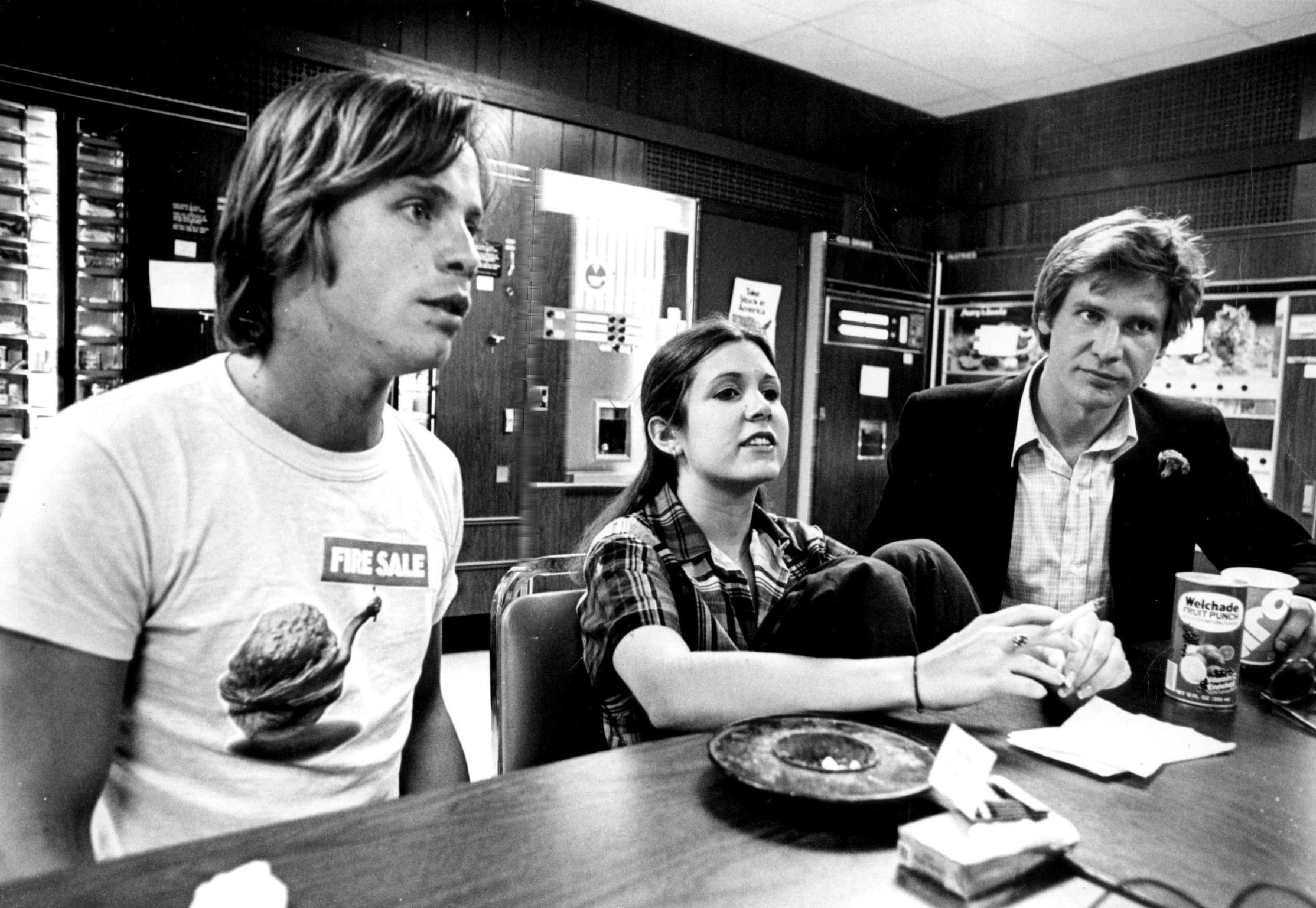 Mark Hamill recalls Harrison Ford was very 'hands-off'
During a Russo Bros. Pizza Film School episode, on June 26, 2020, Joe and Anthony Russo sat down with Mark Hamill to talk about Star Wars: The Empire Strikes Back. The amount of behind-the-scenes information that Hamill dished out was epic. Fans particularly liked how the actor went off on a tangent during every question.
When asked how he likes to work as an actor — well-rehearsed or more improvisational — Hamill discussed Ford's personality at length.
"It was all very natural," Hamill explained. "We were all very close to the characters we were playing. I was wide-eyed and enthusiastic. Carrie was Hollywood royalty."
Then he described how Ford "hit his stride in his mid-thirties."
RELATED: 'Star Wars': Mark Hamill Reveals 1 Ad-Lib From Harrison Ford That Fans Never Knew Was Unscripted
"For the most part, we were moving so fast," he added. "You were trying to remember your lines. When you walked it through for the crew, you were pretty much rehearsing on film."
Hamill said that Ford "was very hands-off," except for one moment.
"The one time I remember him saying, 'Are you going to do it like that?'
When they were receiving their medals, Ford didn't like how Hamill was synchronizing his walking but then changed it up at the end. He did a double-time step because he felt Luke Skywalker was enthusiastic about everything. However, when he explained himself, Ford got the idea.
Harrison Ford was Luke Skywalker's father when the cameras weren't rolling
Ford was in his mid-thirties when filming the first Star Wars movie, so he was 10-15 years older than Hamill and Carrie Fisher. However, it wasn't his age that the nickname "Dad" came from. Instead, it was the way Ford critiqued the younger actors in a sweet way.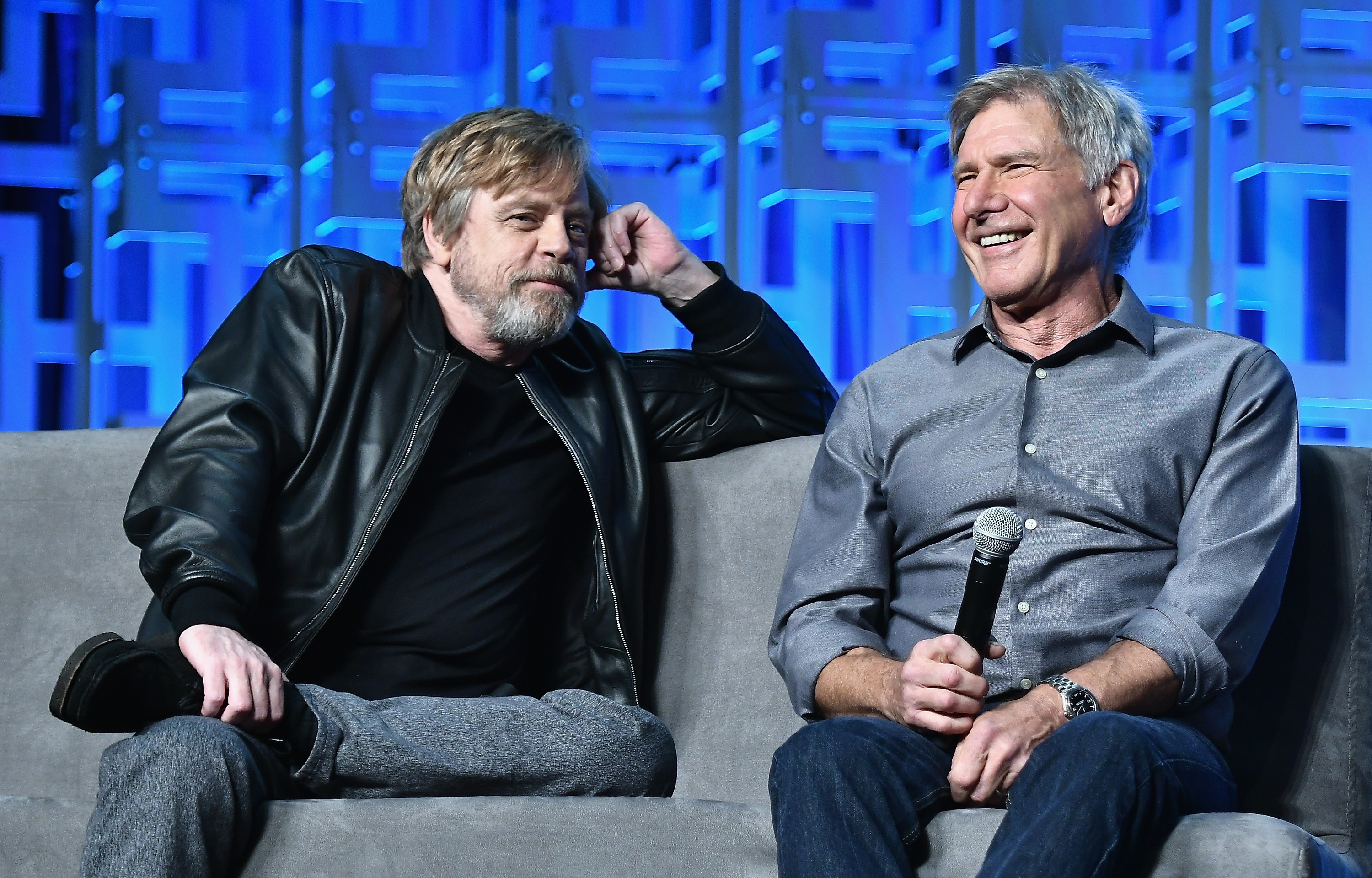 RELATED: Mark Hamill Reveals the 1 Movie That Changed His Life — He Lived It Out in 'Star Wars: Return of the Jedi'
"We always called Harrison, 'Dad' especially when we were doing Press," Hamill continued. "We would go on a TV show, or get interviewed by a magazine; then we would talk about it after in the car."
While they were chatting about the press interviews, Ford insisted on giving each of his co-stars tips or praising them for what they said.
"'Mark, I liked when you said we are not in it for the money,'" Hamill recalls Ford telling him.
Then the actor would give critiques and praises to Fisher as well. 
"So, we would get like a report card from Harrison," he told the Russo brothers.
Once they started calling Ford "Dad," the nickname stuck.