'Star Wars' Only Has a Few 'Original' Actors Left
The Star Wars saga started in 1977, with a movie that captured the hearts of viewers and started a universe that is still expanding today. Sadly, although the characters from those first three films will live on in the films, the actors who played them are all too mortal. With the recent death of another actor from the original Star Wars trilogy, fans are remembering the original cast, and how many of them we've lost.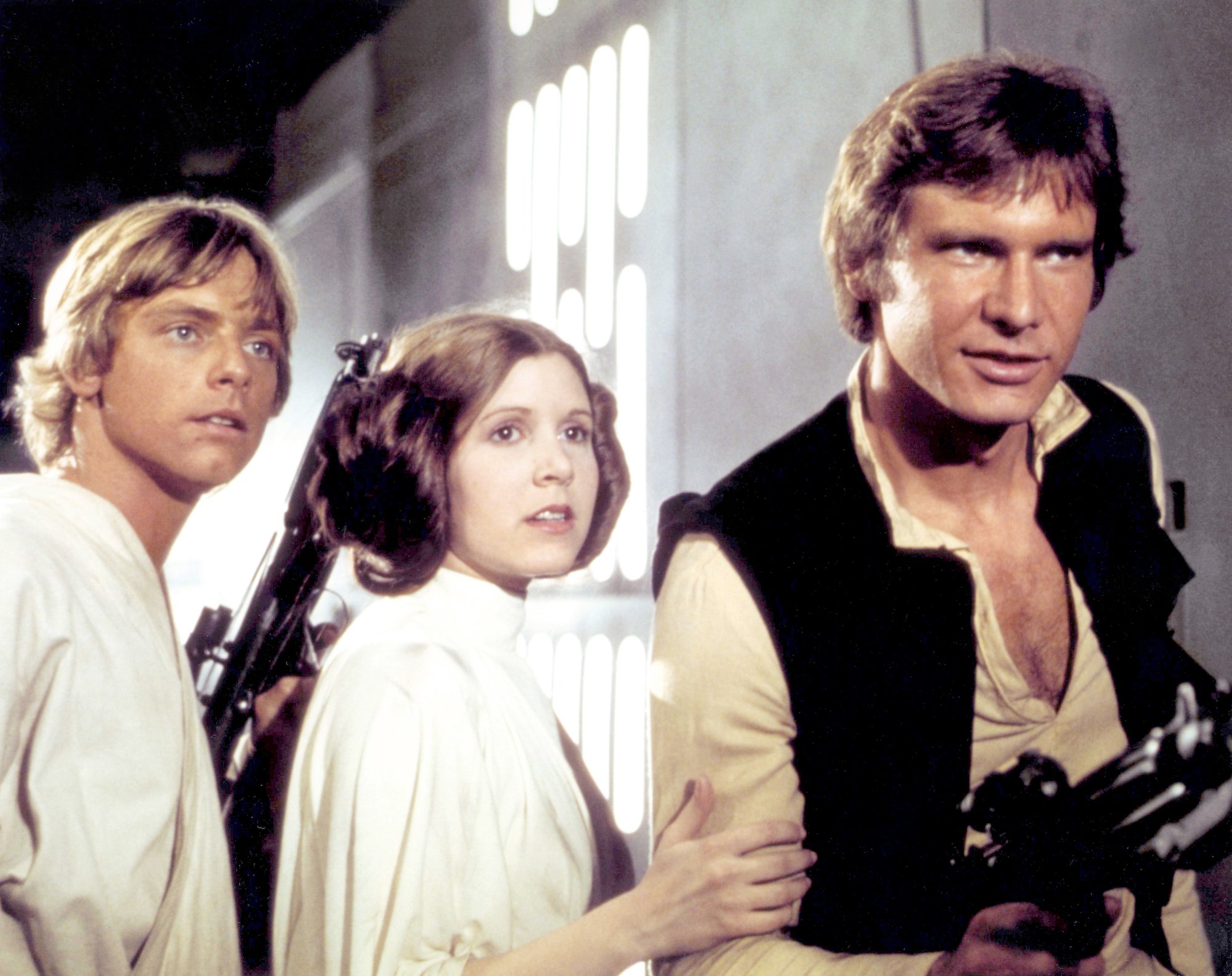 The death of a giant
Darth Vader is an iconic villain whose commanding stride and resonant voice are instantly recognizable. However, only one of those features actually belonged to the actor inside the imposing Sith Lord suit. Although James Earl Jones famously voiced the part of Vader, the man who acted the part was David Prowse. 
As the BBC reported, Prowse was a former weightlifter who stood 6'6″ tall, so he had the broad-shouldered physique necessary to play Vader. However, his voice was not very low-pitched, and his accent was West Country British accent didn't seem threatening enough for the role. To solve that, Jones was brought in to dub his lines. 
During his acting career, a few of the other roles Prowse played were Frankenstein's monster and the mythological Minotaur. His favorite role, however, was the "Green Cross Code Man" in a British road safety campaign.
Prowse died in November after a two-week battle with coronavirus (COVID-19). Despite his penchant for playing monsters, Prowse was remembered for his kind, friendly nature. "He was a kind man and much more than Darth Vader," his Star Wars co-star Mark Hamill posted on Twitter. "He loved his fans as much as they loved him."
The original 'Star Wars' cast 
Looking back at pictures of the vibrant, young actors who first brought Star Wars to life, it's hard to believe how many of them have died. But the first movie was released over 40 years ago, and those years haven't always been kind. 
According to Looper, in 2016, two of the cast members were lost. Carrie Fisher, who played Princess Leia, died at the age of 60. Kenny Baker, the actor inside the R2-D2 costume, also died. He was 82 years old. Peter Mayhew, the actor who played Chewbacca, died a few years later, in 2019, at 74 years old. 
As time goes by, fewer members of the original cast are still alive. With the recent loss of Prowse, fans took a moment to remember those we've lost.
Remembering those who are gone
In a recent Reddit discussion, Star Wars fans reflected on a picture of six members of the original cast. Out of Mark Hamill, Carrie Fisher, Peter Mayhew, Kenny Baker, David Prowse, and Harrison Ford, only two of them are still alive. That realization struck some of them hard. 
"Whenever a member of the Lucasfilm family passes I'm always reminded of the line from Indiana Jones and the Kingdom of Crystal Skull in regards to Indiana's father: 'We seem to have reached the age where life stops giving us things and starts taking them away,'" one commenter said. "I'm always heartbroken." Others agreed, with one fan admitting that they aren't prepared for more losses, saying, "I'm not ready for Harrison or Mark's inevitable deaths."
But as hard as it is to accept the deaths, even the characters in Star Wars understood that this is how life goes. Another fan responded appropriately with a quote from Yoda, "Luminous beings are we, not this crude matter."
The original Star Wars trilogy was a big part of many people's childhoods. As we lose the actors from that first iconic movie, many people feel it in a way that is a little more personal than most celebrity deaths. But at least there will always be the movies to remember them by.