'Star Wars': Pedro Pascal and Oscar Isaac 'Became Fast, Lifelong Friends,' Over This Shared Discrimination
'Star Wars' friends Pedro Pascal and Oscar Isaac met long before they became Mando and Poe. The two bonded over a shared discrimination.
Star Wars actors Pedro Pascal and Oscar Isaac did not act together in any franchise movies or shows. The two stars "became fast, lifelong friends" well before The Mandalorian came to Disney+, and even before Isaac signed on to the Star Wars Sequel Trilogy. The two Latin American heartthrobs bonded over shared discrimination very early on in their careers.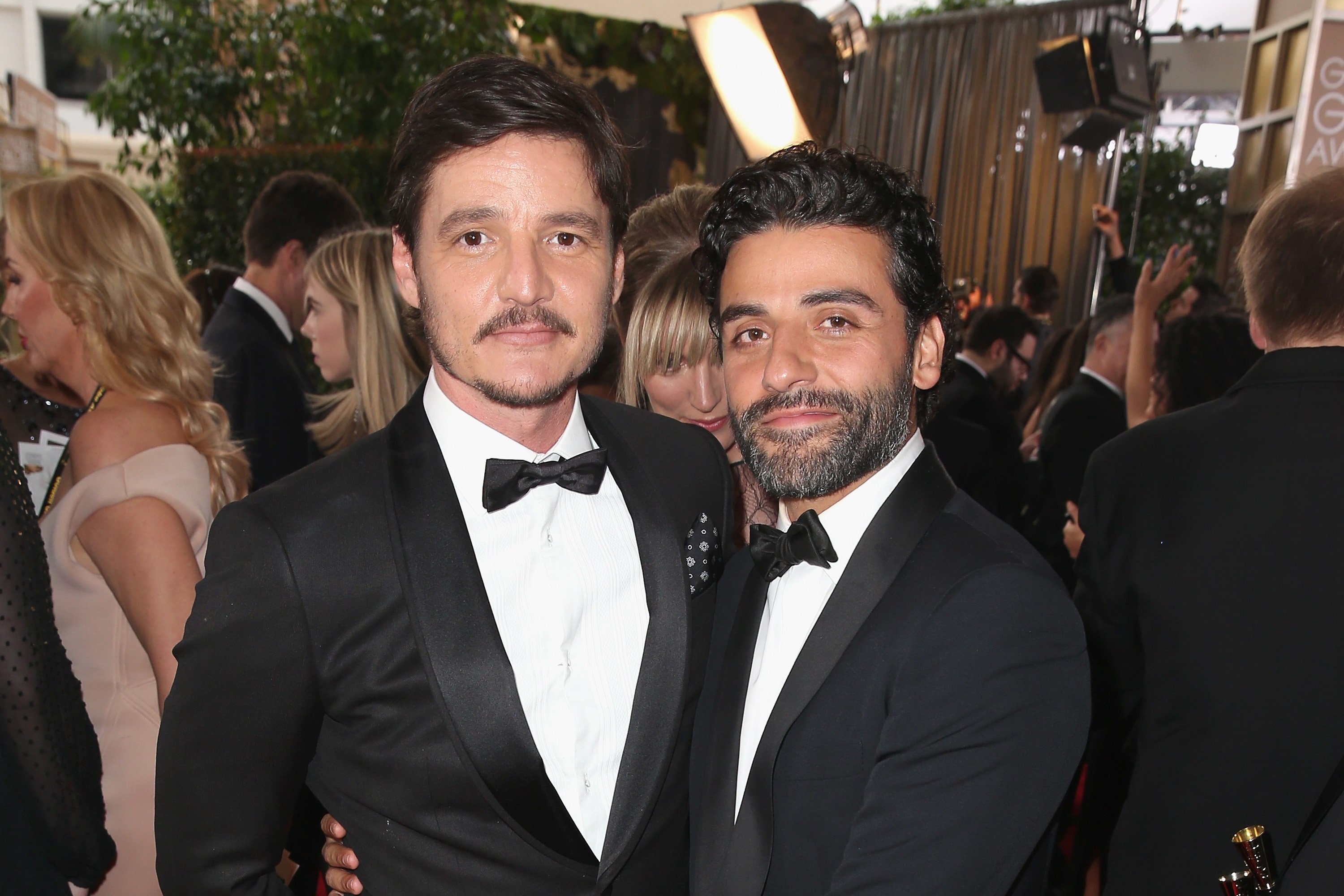 How did 'Star Wars' actors Pedro Pascal and Oscar Isaac meet?
The Star Wars bromance between Pascal and Isaac began in 2005. At the time, neither actor knew they were going to become a part of the galaxy far, far away. The duo met while acting in the off-Broadway production, Beauty of the Father. 
According to Theater Mania, the play follows a young woman who travels to Spain to visit her estranged father. While the two work on their relationship, they both fall in love with the same person — Karim (Pascal). Isaac portrays Federico Gracia Lorca's ghost, who comes from the afterlife to help the father come to terms with his homosexuality.
The play ran for only a short time — from January 10, 2006, to February 19, 2006. However, it was enough time for the two men to become fast friends. 
Pascal and Isaac bonded over a shared discrimination
When Pascal met Isaac, they found they had the same dreams and the same frustrations. 
"It's gotten better, but at that point, it was so easy to be pigeonholed in very specific roles because we're Latinos," Isaac told Variety. "It's like, how many gang member roles am I going to be sent?" 
They were both only being offered roles that directors thought a Latin-American could play. During the production, when they met, the two played characters from Spain.
"The dream was to be able to pay rent," he continued. "There wasn't a strategy. We were just struggling. It was talking about how to do this thing that we both love but seems kind of insurmountable."
The 'Star Wars' duo spent New Year's Eve 2021 together
Fast forward 15 years later — Pascal and Isaac are both part of the Star Wars universe — and still best friends. On Dec. 30, 2020, the pair spent New Year's Eve celebrating together. Isaac's wife, filmmaker Elvira Lind shared a comedic photo of the two men drinking together.
The second season of The Mandalorian went out with another massive reveal in the last episode. Pascal also starred in Wonder Woman 1984, which was released on Dec. 30, 2020.
Isaac is starring in three films in 2021 — all are currently in post-production. He also moves to the small screen, with Moon Knight in 2022. The two men have come a long way since scrambling to pay their rent 15 years ago. Fans even come up with off-the-wall scenarios that could find Poe Dameron and Mando meeting each other in another Star Wars series.