'Star Wars': People's Favorite Sequel Trilogy Cameo Almost Never Happened
Even the harshest critics can't deny the power of seeing several faces from the Star Wars franchise's past rejoin the galaxy far, far away.
While The Rise of Skywalker has many detractors, but one thing that even the harshest critics can't deny was the power of seeing several faces from the Star Wars franchise's past rejoin the galaxy far, far away.
While a lot of attention was given to Lando Calrissian and Emperor Palpatine's returns, another beloved character returned late in the movie. Wedge Antilles has been a part of the Star Wars saga since its inception, but his Episode IX cameo was almost gone before it started. 
Who is Wedge Antilles? 
A fighter pilot alongside Luke Skywalker, Wedge Antilles is one of the best pilots in the galaxy. Starting with Yavin's legendary battle and continuing over the next three movies, Antilles was not a Jedi like Luke, nor a scoundrel like Han. He was a rare glimpse into what it was like for the mortal soldiers in the universe. 
While Wedge's overall role in the saga is small compared to everyone else, he became a signature piece of dozens of different Star Wars-related books, games, and fan arguments everywhere. Played by the Scottish actor Denis Lawson, Wedge helped the franchise's main characters stay on task without demanding the same accolades that the main characters got. 
He was a glimpse at the people who had to live inside the universe without superpowers. He was an excellent pilot, a perfect wingman, and Luke's few non-Jedi friends outside of his central circle. All of this means that few characters had the front row seat that Wedge had as the Star Wars saga took its form. 
However, bringing him back to the galaxy far away took some convincing from the filmmakers behind Episode IX. 
Love-hate relationship
Many people in the Star Wars cast owe their careers to the franchise. Harrison Ford, Mark Hamill, Carrie Fisher, and the rest of the cast were immediately elevated to the realm of Hollywood royalty after appearing in the franchise. However, just because many loved being a part of the universe, others had a more complicated relationship. 
Alec Guinness, who famously played the elder Obi-Wan Kenobi in the original films, loathed Star Wars and constantly reminded fans who asked him for an autograph how much he hated being a part of it. When Lawson wasn't a part of Episode VII, rumors circulated that he had similar views as Guinness.
His own nephew, Ewan McGregor, who went on to play the younger Kenobi in the prequels, fueled these when he spoke about his uncle's insistence that he didn't play the role. 
"He was always really dismissive of it because he did a couple of weeks work, sitting in a cardboard spaceship," McGregor said of his uncle per Fantha Tracks. "And yet he had this massive following. It sort of annoyed him…. He was one of the people who said, 'Don't do it, don't do it, don't do it, and then the nearer I got to it, the more I wanted to do it…. I'm so glad I did because it was so interesting to be part of that."
However, Lawson fought back at these claims.
Returning to the ship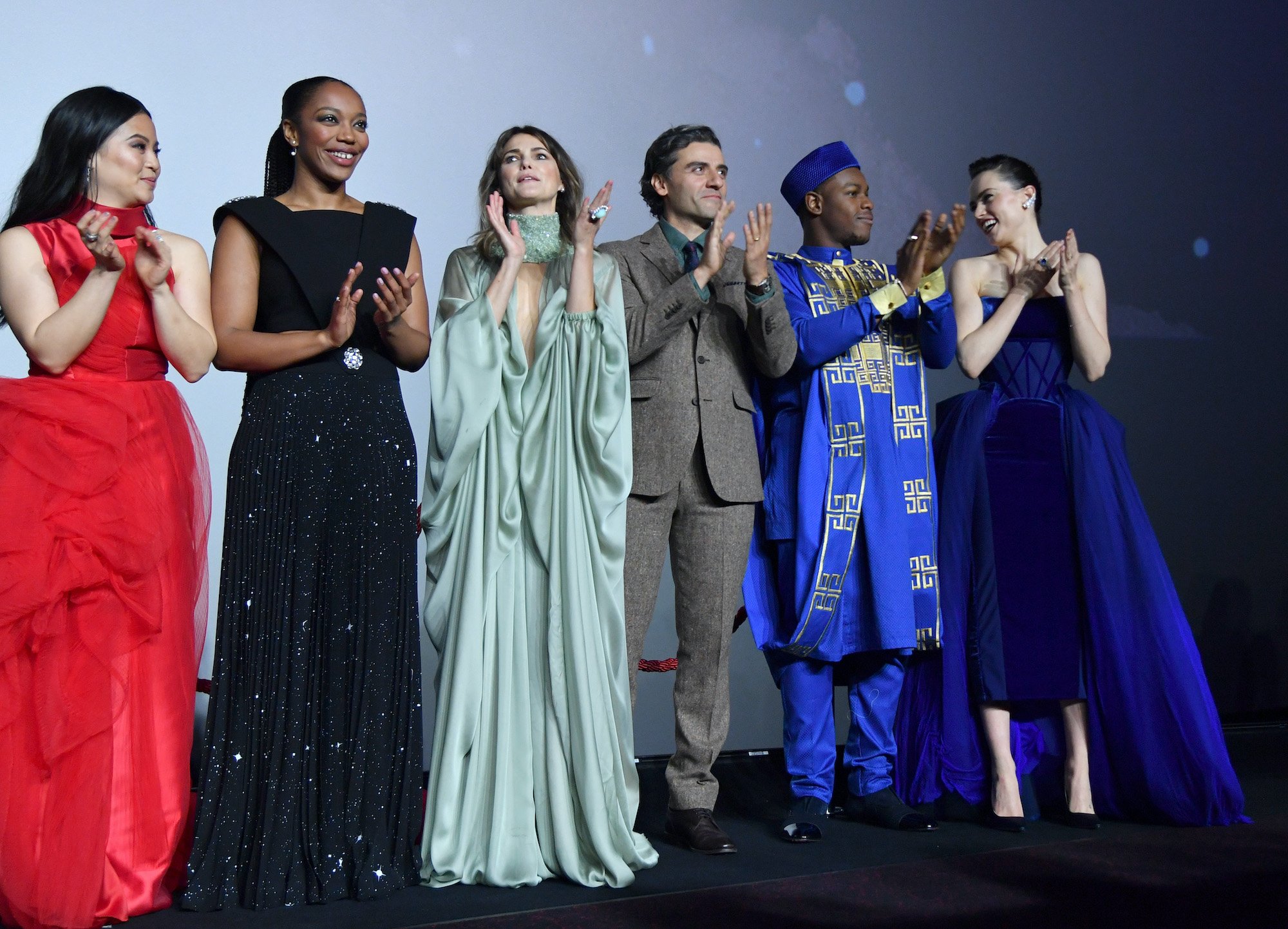 According to Lawson, he only didn't appear in Episode VII because of prior commitments. He chops up these rumors about his disdain for Star Wars and the role that many know him for as internet nonsense, per Fantha Tracks. 
"There are rumours out there that I was very dismissive of the new Star Wars films and didn't want to be involved. But that's complete nonsense. I just wasn't able to do the last one and the only thing I've ever said was that I get bored with journalists asking me about Star Wars and somehow that has been transposed over into me hating the films somehow. I didn't do it because I couldn't. It was a drag that I couldn't do it."
Luckily, Lawson was able to return to Wedge's ship. Although his role was small, he was a vital part of the eventual victory that culminated the nine-film Skywalker saga. Regardless of what fans thought of the movies, seeing Wedge inside the ship showed that the first movies' events still affected those who were not strong in the force, either. For that, fans can be grateful.