'Star Wars': Photo of Ahmed Best and Ian McDiarmid Has Fans Praising Disney for Treating Jar Jar Binks Actor Well
Star Wars is a source of hope and joy to many of its most passionate fans. Unfortunately, that passion sometimes makes people act less like fans and more like bullies. Ahmed Best is known for his infamous Jar Jar Binks, the infamous Gungan introduced in the prequel trilogy. However, after years of harassment and low moments, Best is back, and fans are delighted to see him not as a nuisance but as a respected member of the Star Wars family. 
Star Wars ruins Ahmed Best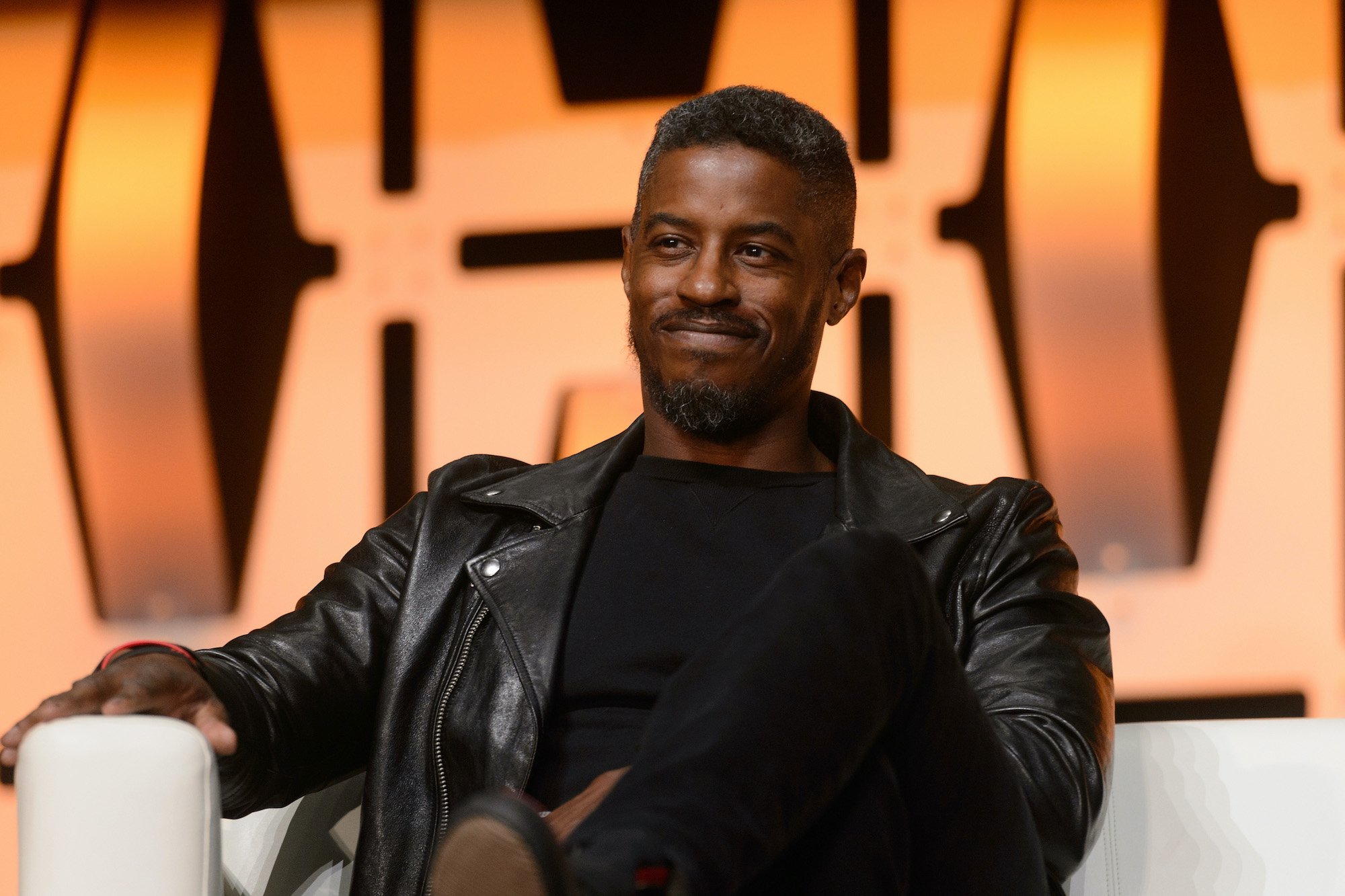 As ComicBook.com notes, Star Wars fans are known as much for their passion as they are the encyclopedic knowledge of the fictional galaxy far, far away. However, that passion can quickly lead to toxicity when the wrong people feel aggrieved. From Jake Lloyd to Jar Jar Binks actor Ahmed Best and more recently, Kelly Marie Tran and John Boyega, several actors have spoken out about the dark side, not of the force, but the fan community as a whole. 
Best was supposed to be the movie's breakout star thanks to the industry-changing motion capture and comedic nature of Jar Jar Binks. However, after the adult fans hated Jar Jar, it quickly turned into something ugly. Best has spoken at length about the verbal abuse that he received from fans and how it negatively impacted him going forward. He even pondered suicide at his lowest moment thanks, in large part, to the harassment. 
Lucky for him, he decided against it. Now, Best returned to Star Wars as a Jedi Master, and fans are happy to see him as a part of the Star Wars family as he does. 
Fans look back
Knowing what Best went through after the prequel trilogy tarnished his name for many fans, a new generation wants the actor to know that they appreciate him. After all, despite Jar Jar's complicated place in the canon, he's still a major part of the story. Furthermore, Best didn't write the character, nor did he see its potential warts at the time of filling. 
Recently, a photograph of him and an unlikely partner made some fans on Reddit voice their appreciation. The picture, which shows a fashionable Best posed alongside Emperor Palpatine himself, Ian McDiarmid, made people happy that the harsh treatment did not bleed over into the cast. After all, they were all in it together. 
As u/Moistdawg69 noted, Disney deserves some credit for getting Best the positive press he's deserved. "I can talk a lot of shit about Star Wars under Disney, but they have treated Ahmed Best well. Glad he gets invited to these events. Props to them," they wrote. 
It hasn't gone unnoticed by Best, either. He recently spoke about what drove him back to the franchise that made him a star and almost ruined his life. 
Ahmed Best makes peace
Thanks to his new turn as a Jedi master on the game show Jedi Temple Challenge, Best has been able to enter the galaxy in a new, refreshing way. However, the same that drives him to play a convincing Jedi master is what made him take on Jar Jar Binks two decades ago. Yes, the character is infamous, but at the end of the day, some could argue that the character, despite some flaws, was a success.
Jar Jar was never meant to appease adults. In fact, Lucas never meant the adults to be the target audience. Yes, Star Wars s a well-thought-out, mature story matter, but Lucas always thought of the children, and Jar Jar resonated with kids when the adults could not stand him. That drive to please the kids helped bring Best back despite his checkered history. 
"[Kids are] one of the reasons why I said yes to doing the show. Kids always gave me the positivity I looked for when I was playing Jar Jar. I always got great responses from children, so I wanted to give something back to them. Live-action Star Wars is very much for the millennials… George Lucas was really about the kids and making sure they were fans of the movies. He would say that if you get the kids, then you have fans for the next 20 years," he said in an interview with Star Wars Insider. 
Ahmed Best helps humanize the people behind these projects. As such, fans have taken a liking to the candid, passionate actor despite Jar Jar's infamy in most fan circles. Thankfully, Best took the worst moments of his life and kept his eyes on the prize. Now, he has fan support, a new project, and a newfound respect for how Lucas designed the universe for better and for worse.