'Star Wars': Rachel Bilson and Hayden Christensen's Daughter 'Has No Idea' What His Role in the Movies Means; 'I'd Like to Keep It That Way'
Rachel Bilson and Hayden Christensen's 6-year-old daughter Briar Rose knows her parents are actors. But what she doesn't understand is the significant role her father plays in the Star Wars universe. For Bilson, that's a good thing.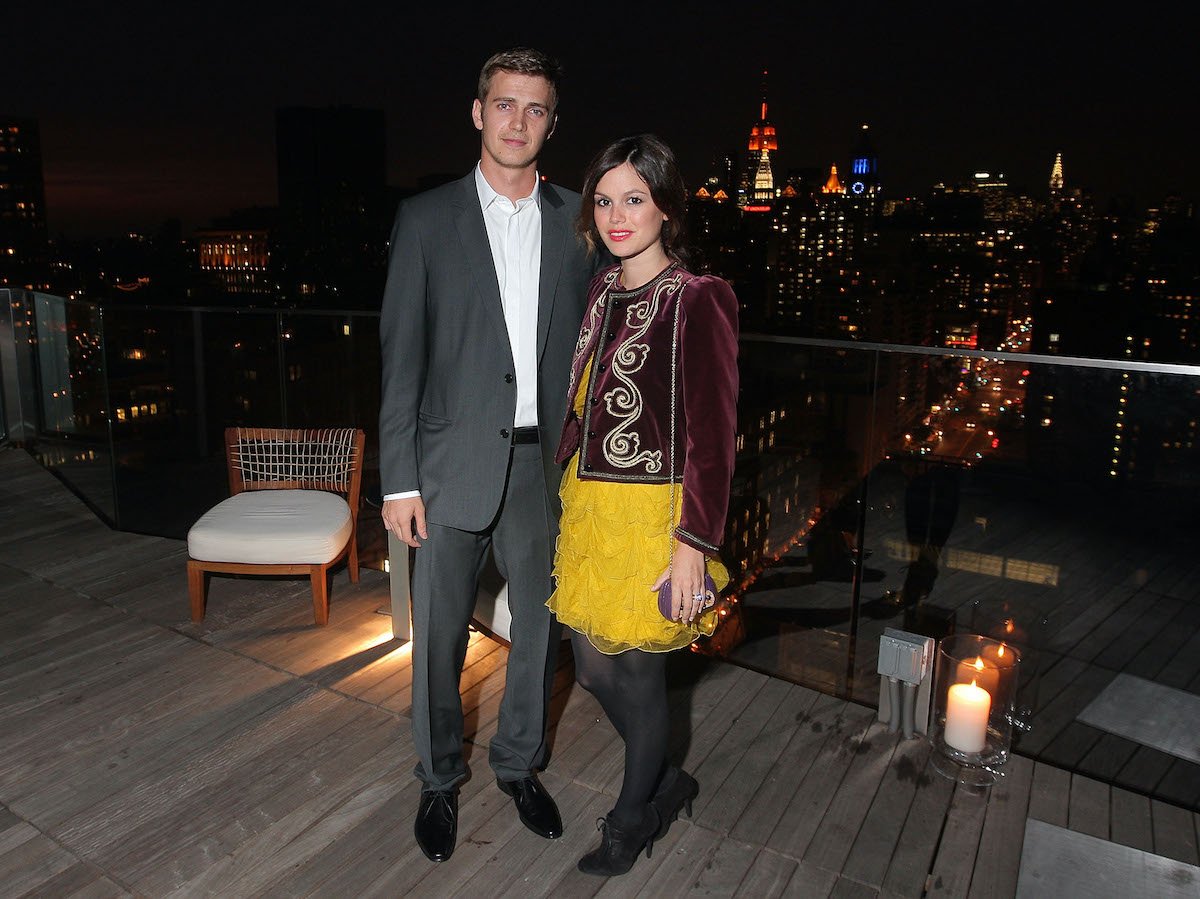 'The O.C.'s Rachel Bilson and 'Star Wars' actor Hayden Christensen have a daughter 
Bilson and Christensen's daughter Briar Rose is named after the Disney princess Sleeping Beauty. "We both love all things Disney — but Rachel especially was very keen on the name," Christensen admitted during an interview with the Hallmark Channel. "We have Disney songs playing around the house 24/7 right now."
After nearly 10 years together, Bilson and Christensen separated in September 2017. Despite their breakup, the two still co-parent their daughter, who started kindergarten this year. 
"Luckily [my daughter's] dad is pretty hardcore with [the COVID-19 restrictions]," Bilson told the Betches Moms podcast. "He's actually been in Canada for a bit, so that's pretty safe knowing she's not seeing him. But you have to trust each other and you are bubbled up."
Hayden Christensen is Anakin Skywalker in the 'Star Wars' franchise 
The Star Wars prequels starring Christensen came out more than 20 years ago. But thanks to Disney+, Christensen's role will live on in the Obi-Wan Kenobi series. 
For a long time, fans have ridiculed Christensen's stoic performance as Anakin Skywalker. But Obi-Wan Kenobi is a chance for him to make Darth Vader his own. 
Rachel Bilson likes that Briar Rose doesn't understand her father is a 'Star Wars' villain
Bilson is widely known for her role as Summer Roberts on The O.C. — a part she'll be dissecting in her upcoming podcast, Welcome to The O.C., B*tches. Since then, she has starred in other series like Hart of Dixie and Nashville. 
Similarly, Christensen has an extensive career in movies and television. Star Wars is a huge role for the actor, but Christensen has also been in the series Higher Ground and movies like Awake. 
Since Bilson and Christensen are megastars, many fans wonder if their daughter knows what they do for a living. "I think she knows that her mom and her dad [are actors]," Bilson explained on the podcast. "She kind of knows that we are in that world. But she's not aware of that level — she definitely doesn't know how famous her dad is or the character he played was, because he was in Star Wars." 
Briar Rose has "no idea what [it] even means" to be part of that franchise, per Bilson. "She hasn't seen anything," Bilson added. "She has an idea but not really. I'd like to keep it that way." 
Briar Rose Christensen wants to be an actor like Hayden Christensen and Rachel Bilson 
As revealed during her Betches interview, Bilson's daughter wants to follow in her and Christensen's footsteps. That's unfortunate for Bilson, who doesn't want acting to be her daughter's path "at this age." 
"I'm like, 'How do we handle this?'" she said. "I think to keep that away from her as long as possible is our top choice."