'Star Wars' Star Daisy Ridley Teases Fans About Returning to Franchise, 'I'll Always Be Rey'
Daisy Ridley teases 'Star Wars' fans on whether she will will return to the franchise as Rey.
While Star Wars Episode IX: The Rise of Skywalker wrapped up Rey's story, fans have been wondering whether Daisy Ridley is actually done with playing this character. Characters in this franchise continue to return in various other projects, so nothing is off the table. Ridley herself is continuing to be ambiguous about it and has given Star Wars fans another "soundbite" to analyze what it could mean. 
Daisy Ridley plays Rey in the divisive 'Star Wars' sequel trilogy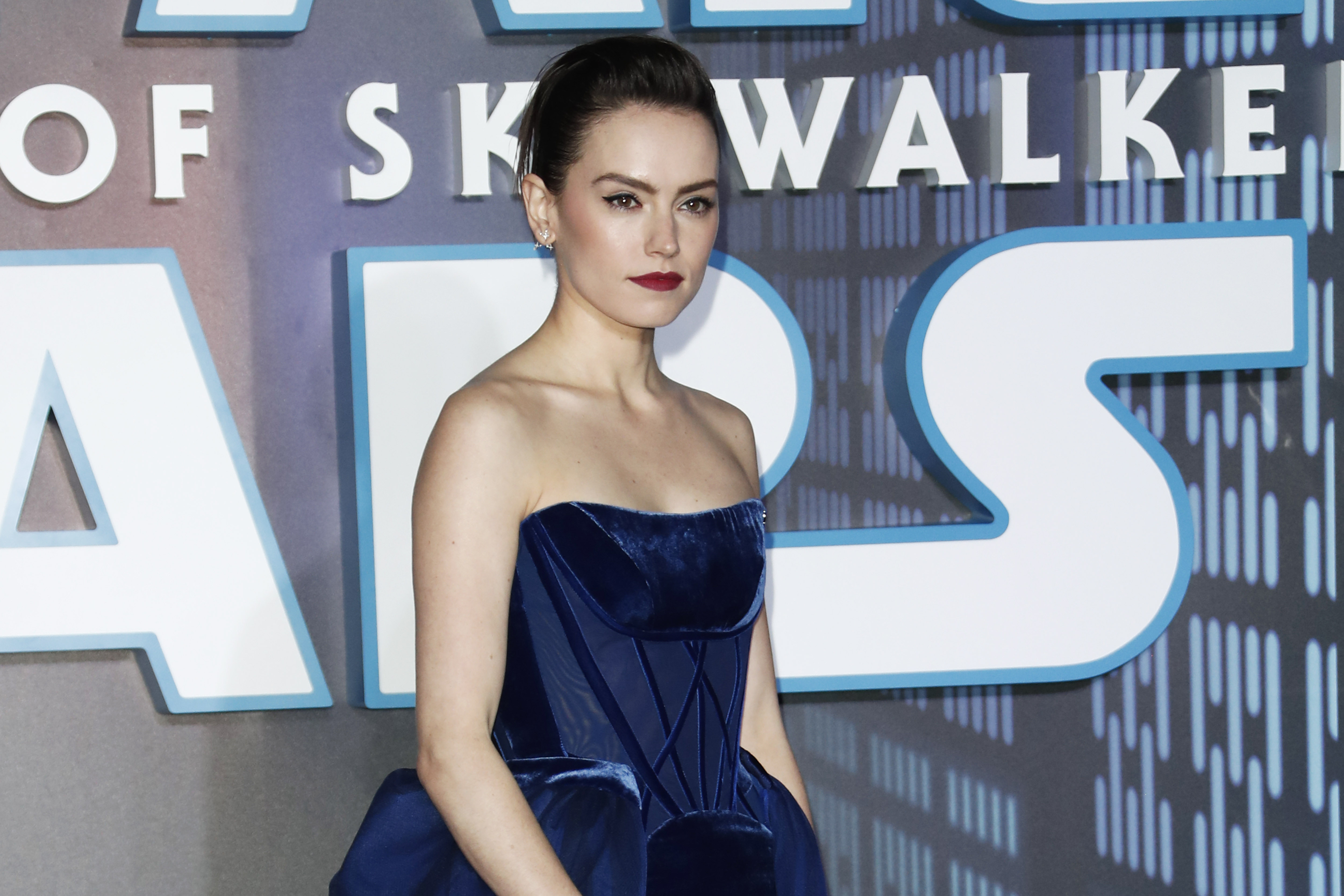 The sequel trilogy began in 2015 with Episode VII: The Force Awakens. Rey was introduced as the new lead hero and teamed up with other newcomers including John Boyega as Finn and Oscar Isaac as Poe Dameron. While The Force Awakens was a massive hit with fans and critics, the rest of the trilogy didn't go as smoothly. 
Episode VIII: The Last Jedi did well with critics but created a division within the fans. The Rise of Skywalker was just as divisive with fans, however, it also didn't do well with critics, becoming the Star Wars film with the lowest score on Rotten Tomatoes. Still, each movie in the trilogy made over a billion dollars, so Disney is very happy with those results. Fans may have mixed reactions toward the sequel trilogy, but most people will agree that Ridley's performance as Rey was an absolute highlight. 
Ridley addresses whether she is returning to the franchise
There have been many rumors regarding whether Rey Skywalker will be returning for future projects. According to Joanna Robinson speaking on The Ringer-verse podcast, there are "whispers" at Lucasfilm about developing a new trilogy set after the events of The Rise of Skywalker. Nothing has been confirmed, and there has also been no confirmation on whether Ridley is returning for anything. 
A tweet shared by Star Wars Holocron featured footage from the 2022 BAFTA Awards red carpet where Ridley was asked if she has any plans to return to the franchise. 
"I'll always be Rey," Ridley said. She then jokingly added, "Soundbite," knowing that anything she says regarding Star Wars will most likely be heard by hardcore fans and endlessly analyzed. 
'Star wars' has plenty of projects coming to Disney+
Even if Ridley does not return as Rey, there are still plenty of Star Wars projects coming to Disney+ that fans can look forward to. The Book of Boba Fett just wrapped up and there is going to be The Mandalorian season 3. Many fans are foaming at the mouth for Obi-Wan Kenobi where Ewan McGregor will reprise his role from the prequel trilogy. The first trailer for the project took the internet by storm. 
There is also Ahsoka starring Rosario Dawson, the Rogue One spinoff, Andor, and a series that will center around Lando Calrissian. The High Republic will be introduced a new series called The Acolyte. On the film side of things, Rogue Squadron, directed by Patty Jenkins, is still in development and there is another movie coming from Taika Waititi as well. 
Everything Star Wars can be streamed right now on Disney+.