'Star Wars' Star John Boyega Slams Disney For Sidelining Finn
Star Wars is one of the most beloved franchises of all time, however, it has a number of flaws. One of these flaws is the representation of actors of color. While there were roles for actors of color in the original trilogy and sequel, they are all supporting roles, and it took until the sequel trilogy of the 2010s to introduce lead roles played by actors of color.
One of these lead roles was that of Finn, an ex-stormtrooper who left the First Order to fight in the Resistance. However, Finn's actor, John Boyega, has come out and spoken about his perception of racist treatment in this role. So what led Boyega to express these objections?
Finn and John Boyega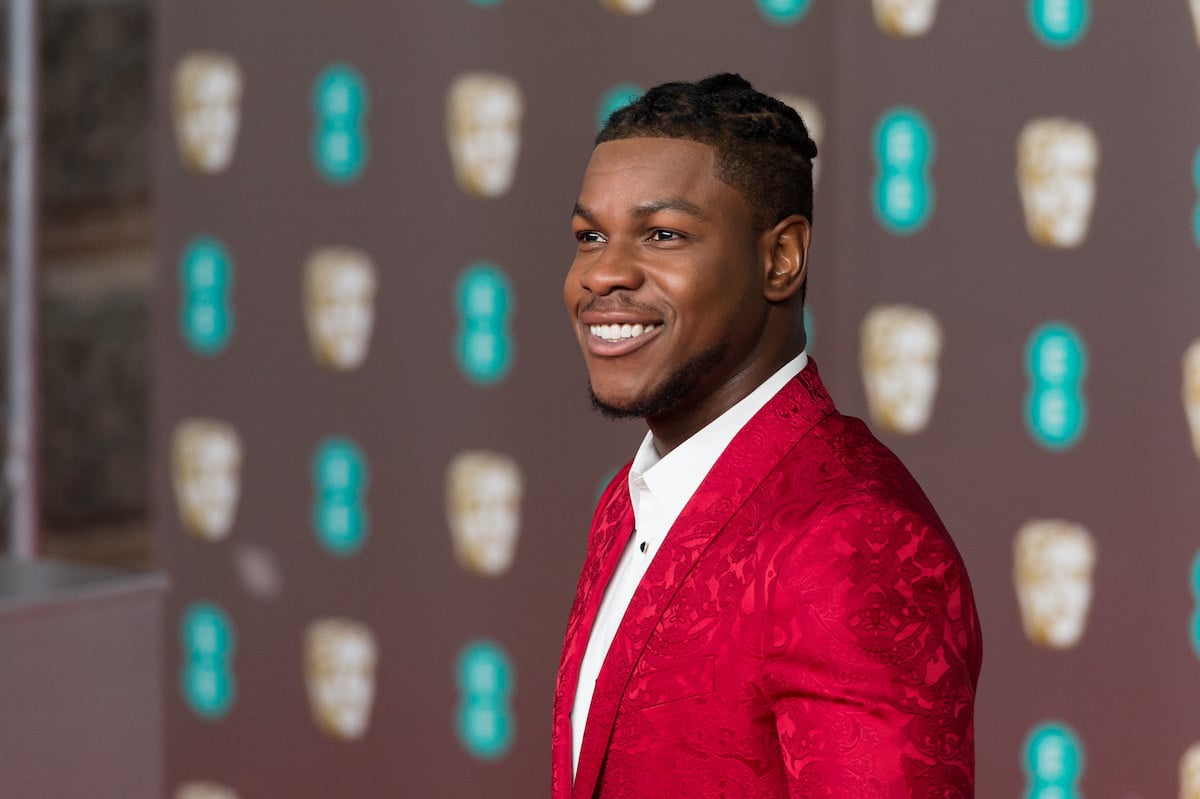 RELATED: John Boyega Opened Up About 'Star Wars' and The Gross Racism He Faced; 'Yet People Are Surprised That I'm This Way'
Related post url: 
The concept of Finn came very early in pre-production from screenwriter Lawrence Kasdan. The stormtroopers in Star Wars start out in the prequel trilogy as clone soldiers of the Republic, who become stormtroopers as the Republic morphs into the Empire.
By the time of the original trilogy, the stormtroopers are mostly made up of conscripts. In the sequel trilogy, the antagonist forces are the First Order, who still use stormtroopers. However, First Order stormtroopers are made up of abducted children who are brainwashed from a young age.
Finn starts out as a stormtrooper with the serial number FN-2187, who is able to resist this brainwashing and escape the First Order to join Rey.
When casting the role of Finn, director J.J. Abrams wanted to choose a relatively unknown actor. He wanted audiences to recognize Finn solely as Finn, and not from any other major films or TV shows.
The search was large, however, Boyega was already on the list of actors that producers wanted to audition. Despite the many actors considered for Finn, producers loved Boyega and decided he was the perfect Finn.
Problems with Disney
While Boyega did an expert job portraying Finn and received a lot of critical praise, Boyega faced troubles nearly from the start. When his character was announced, some Star Wars fans responded with racism and even threats of a boycott of the series for having a Black lead. After the release of the final film, The Rise of Skywalker, Boyega also went on social media and jokingly criticized the romantic plotline between Rey and Kylo Ren, which led to him receiving more racist harassment on the internet.
Boyega has also said that he doesn't want to do any work with Disney+ in the future. When Boyega came forward and said this, he didn't get into specifics as to what problems he had with Disney or with their streaming service. However, Boyega is somebody who is willing to be vocal about his opinions, and he would soon come forward to speak about his true feelings regarding the Star Wars sequels.
Criticisms of Disney
In an interview with GQ, Boyega finally expressed all his feelings about Finn and the Star Wars sequels. He described how Disney treated Finn as essentially tokenizing, and pointed out that the company was presenting itself as more progressive in regard to race than it actually was.
[W]hat I would say to Disney is do not bring out a [B]lack character, market them to be much more important in the franchise than they are and then have them pushed to the side. It's not good. I'll say it straight up.
While Boyega emphasized his Blackness as central to the way that his character was sidelined, he also acknowledged that other characters of color were similarly sidelined.
Like, you guys knew what to do with Daisy Ridley, you knew what to do with Adam Driver. You knew what to do with these other people, but when it came to Kelly Marie Tran, when it came to John Boyega, you know fuck all. So what do you want me to say? What they want you to say is, 'I enjoyed being a part of it. It was a great experience…' Nah, nah, nah. I'll take that deal when it's a great experience. They gave all the nuance to Adam Driver, all the nuance to Daisy Ridley. Let's be honest. Daisy knows this. Adam knows this. Everybody knows. I'm not exposing anything.
John Boyega's honesty about the lazy writing given to characters of color has since sparked controversy. However, it's important to listen when actors of color open up about racist practices in the media industry. Boyega's honesty in the interview was important and brave, given that he's criticizing Disney — one of the largest and most powerful entertainment companies on the planet. Hopefully, major players in the industry will think seriously about Boyega's allegations and reflect on their behavior towards actors, writers, and producers of color.