1 'Star Wars' Star Reveals How the Ending of 'Empire Strikes Back' Changed to Be More 'Uplifting'
It's been almost 42 years since Star Wars Episode V: The Empire Strikes Back flew. However, everyone continues to talk about the film's impactful ending that left audiences guessing. After a series of twists and turns, our heroes wonder what their next step is in defeating the Empire that now has the upper hand. According to Mark Hamill (Luke Skywalker), the original ending was changed to give audiences a more uplifting feeling. 
'Empire Strikes Back' ends on a cliffhanger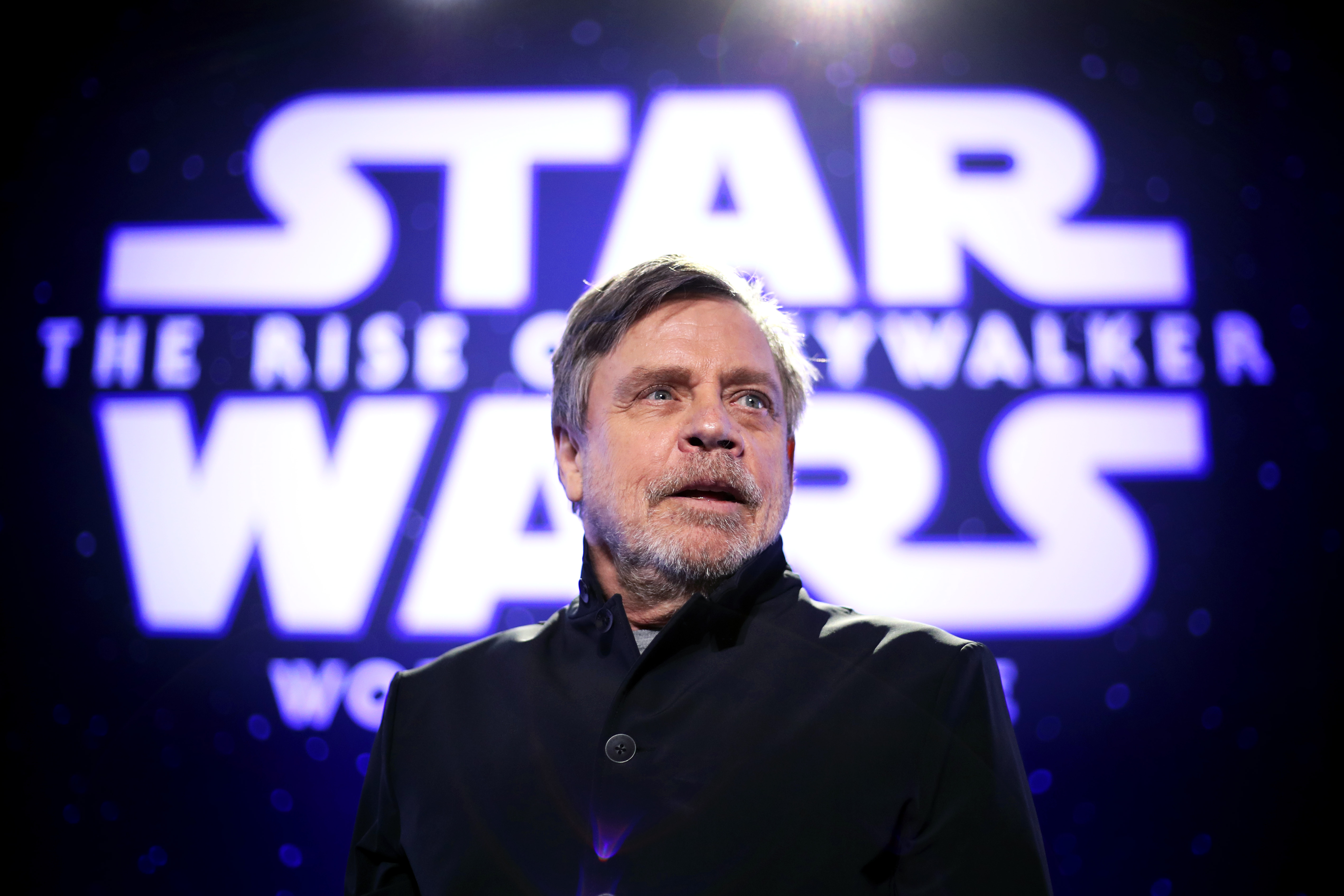 The Empire Strikes Back features plenty of surprises in its climactic ending — the main one being Darth Vader (James Earl Jones) is Luke's father, one of the biggest movie twists of all time. Shortly before that, Han Solo (Harrison Ford) is frozen in carbonite and shipped off to Jabba's palace on Tatooine by Boba Fett (Jeremy Bulloch). Then, we arrive in a medical bay where Luke gets a new mechanical hand after Vader sliced it off in a battle. 
Lando Calrissian (Billy Dee Williams) and Chewbacca depart on the Millennium Falcon to go find Han and Luke, Leia (Carrie Fisher), R2D2, and C-3PO watch from the window as John Williams score plays them off. This ending leaves audiences with many questions, including what will happen with Luke and Vader? Will Han be saved? How can the rebellion defeat the Empire? Still, the music and final shot give viewers hope for what's to come for our heroes.
Mark Hamill says the final scene was changed to avoid a 'downbeat ending'
The Empire Strikes Back had the potential to be a downer for many Star Wars fans. According to Hamill himself, the final scene was actually put in to avoid a "downbeat ending." When asked on Twitter whether the medical bay scene was shot after principal photography had already wrapped, Hamill said that this "added scene" was filmed "4 months" later.
"Filmed 4 months after we wrapped principal photography on #ESB, it wasn't a 're-shoot', it was an added scene," Hamill wrote on Twitter. "Concerned about the downbeat ending & thorough defeat of the protagonists, they wanted to add an uplifting moment of hope & rejuvenation to reassure the audience."
George Lucas added even more shots because he thought the ending was 'unclear'
While The Empire Strikes Back is directed by Irvin Kershner, George Lucas remained heavily involved as Star Wars is his creation. Even after filmmakers had already changed the ending to make it more upbeat, Lucas changed it even further after the movie had already premiered because he thought the ending was geographically confusing.
According to Starwars.com, Lucas called Industrial Light & Magic's general manager Tom Smith and told him the ending needed more shots. Lucas "realized that the end of the film was unclear," Smith said, because it made it seem like Luke and Leia were onboard the Millennium Falcon, even though they were on a different ship. 
Many of the people who worked on the film thought Lucas was joking about wanting new shots after the movie was complete. But they still developed some new shots to add clarity. Industrial Light & Magic's effects cameraman Ken Ralston met with Lucas and artist Joe Johnston to design the new shots that would later be filmed. 
The Empire Strikes Back and every other Star Wars movie are currently streaming on Disney+.
RELATED: 'Star Wars' 'Obi-Wan Kenobi' Release Date, Cast, and Everything Else We Know