Is 'Star Wars' Taika Waititi's Next Project After 'Thor: Love and Thunder'?
Disney sure loves Taika Waititi. Following his second Marvel film, he's set to make a 'Star Wars' movie. Is it the next project on his plate after 'Thor: Love and Thunder'?
Filmmaker Taika Waititi just can't seem to stop working. His upcoming Marvel Cinematic Universe movie, Thor: Love and Thunder, will premiere in May 2022. But before then, he has a lot on his plate. Is a Star Wars film his next project, or will something else come before that?
Taika Waititi directed 'Thor: Love and Thunder'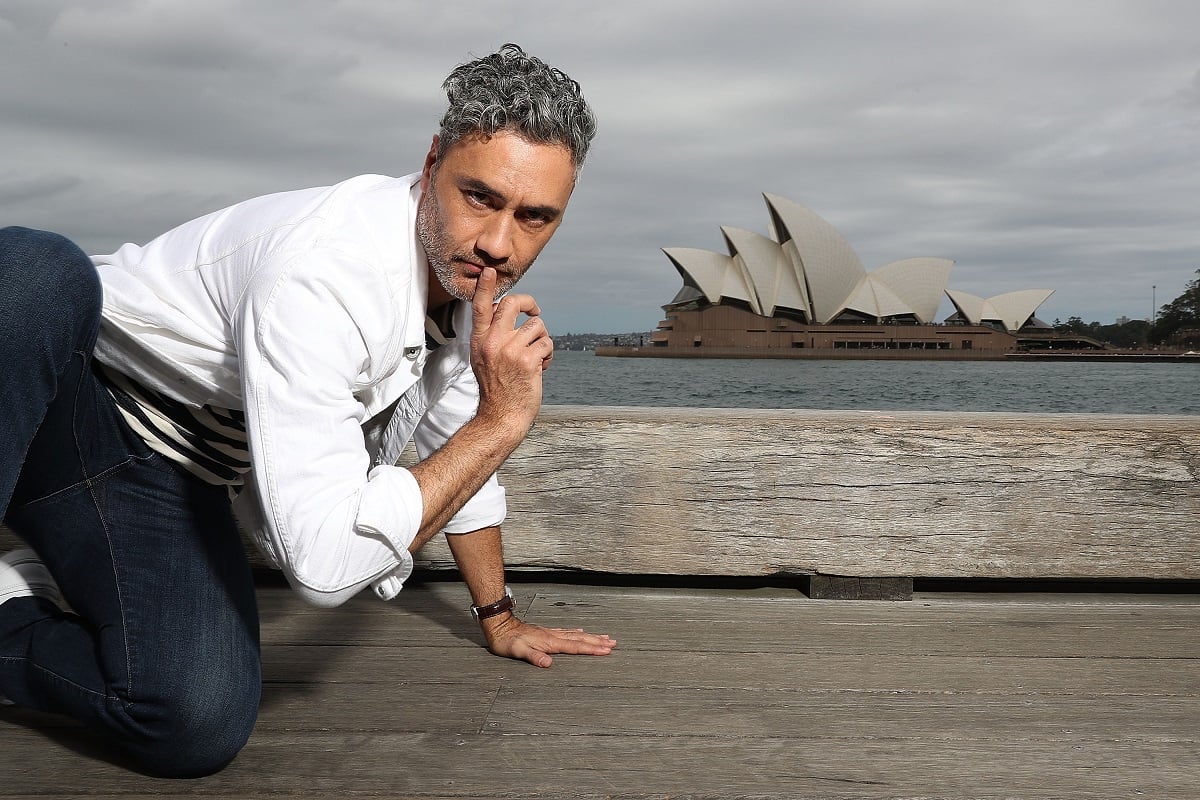 Waititi entered the film industry years ago. He broke out with his 2014 film What We Do in the Shadows, which he starred in, co-wrote, and co-directed. However, Thor: Ragnarok really put him on the map, helping the MCU franchise thrive in a way its previous two entries hadn't.
In fact, the movie did so well that Marvel brought Waititi back to helm a sequel, Thor: Love and Thunder. Filming began in January 2021 in Australia and continued into the spring. "I think this might be funnier," he told the Sydney Morning Herald of the project. "Everything we did with Ragnarok, we've just multiplied it."
The film will spend months in post-production
Marvel movies are a massive ordeal. In addition to the editing process that goes into every film, there are many visual effects in these flicks, meaning they spend a lot of time in post-production. For instance, Waititi's character, Korg, is entirely CGI, while he provides the motion capture work for him.
As the director, Waititi's job continues until the product is finished. According to the Herald, he'll be working on Thor: Love and Thunder for several more months. "Waititi expects to be post-producing Thor until February, then he will finish some television projects and move onto his next movie," the publication wrote.
Is a 'Star Wars' movie next for Waititi?
In May 2020, following months of rumor, the Disney-owned production company LucasFilm announced it hired Waititi to direct an as-yet-titled film set within the Star Wars universe. He is set to co-write the script with Oscar-nominated screenwriter Krysty Wilson-Cairns.
However, given how projects tend to shift around in Hollywood, it's unclear whether or not that will be Waititi's next project. "I don't know if that's going to be Star Wars," he told the Morning Herald. "I hope it'll be that but there's a whole lot of other little things that I've got my sticky little fingers attached to so we'll see."
Waititi's history with the 'Star Wars' franchise
The Star Wars movie won't be Waititi's first foray into the universe created by George Lucas back in the 1970s. He directed The Mandalorian Season 1 finale "Chapter 8: Redemption," which premiered on Disney+ in late 2019. Waititi also voiced the character IG-11, earning him an Emmy nomination.
But as Waititi said, he has a lot on his plate. The TV projects he's "attached to" include Reservation Dogs (set to premiere in August 2021) and two shows based on Charlie and the Chocolate Factory for Netflix. He's also reportedly attached to a Flash Gordon animated movie.