'Star Wars: The Bad Batch' Animation Looks Like 'The Clone Wars' But Can You Spot These Subtle Differences?
'Star Wars: The Bad Batch' follows 'The Clone Wars' in story and animation style, but Supervising Director and Executive Producer Brad Rau points out some subtle differences.
The Clone Wars have a long legacy in animation. The fateful battle that preceded Star Wars: A New Hope and climaxed tragically in Revenge of the Sith has mostly been depicted in animation. The 2008 Clone Wars feature film led to the long-running animated series, which recently concluded on Disney+. Star Wars: The Bad Batch premiered May 4 for Star Wars Day.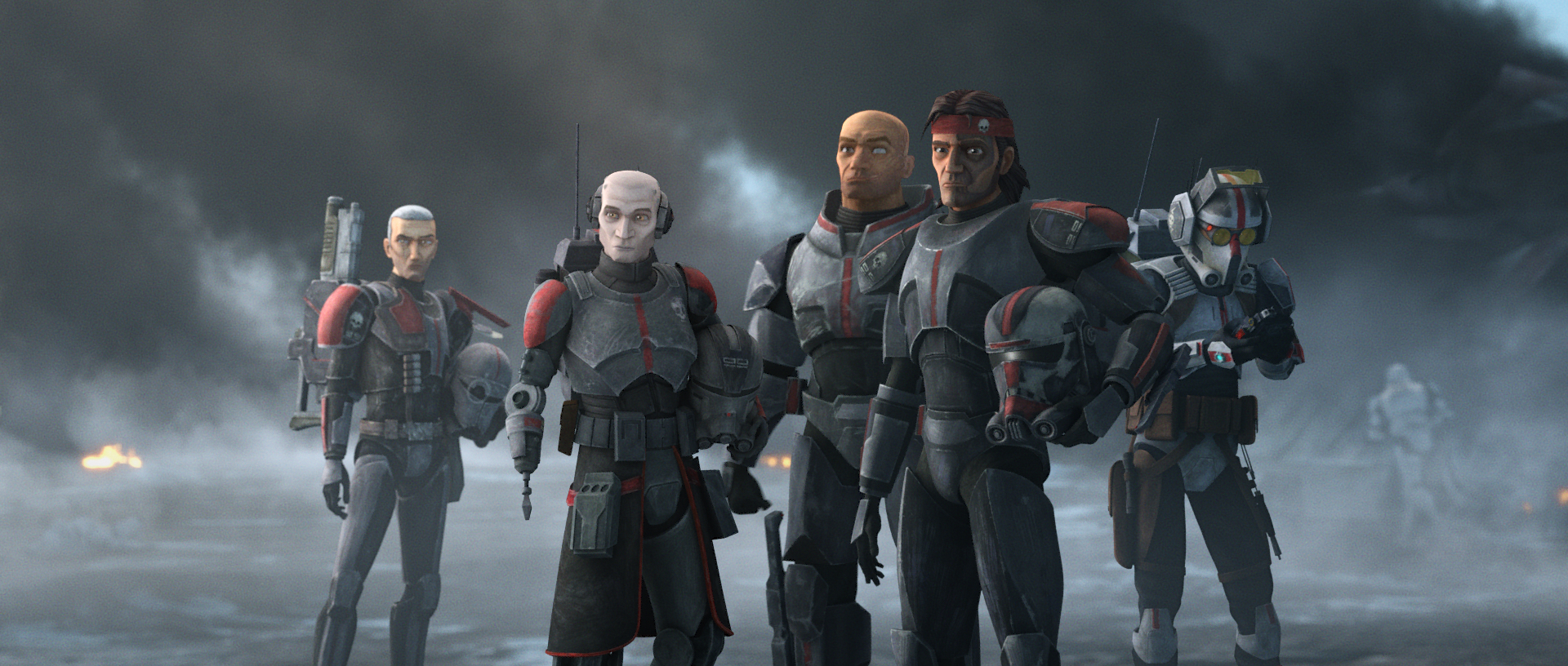 Other Star Wars animated series had different looks, like Rebels and Resistance. The Bad Batch looks more like Clone Wars, for a very specific reason. Executive Producer and Supervising Director Brad Rau explained why in a Zoom press conference on April 22. New episodes premiere Fridays on Disney+.
'Star Wars: The Bad Batch' characters debuted in 'Clone Wars'
The Bad Batch got their own episode of Clone Wars to introduce them. Clone Force 99 is a squad of clone troopers: Wrecker, Crosshair, Echo, Tech and Hunter. When Chancelor Palpatine executes order 66, Clone Force 99 is the only squad that doesn't respond. Since Order 66 turned the clones against the Jedi, The Bad Batch is glad to miss out. Throughout the series, they cross paths with well-known Star Wars characters and also some new ones.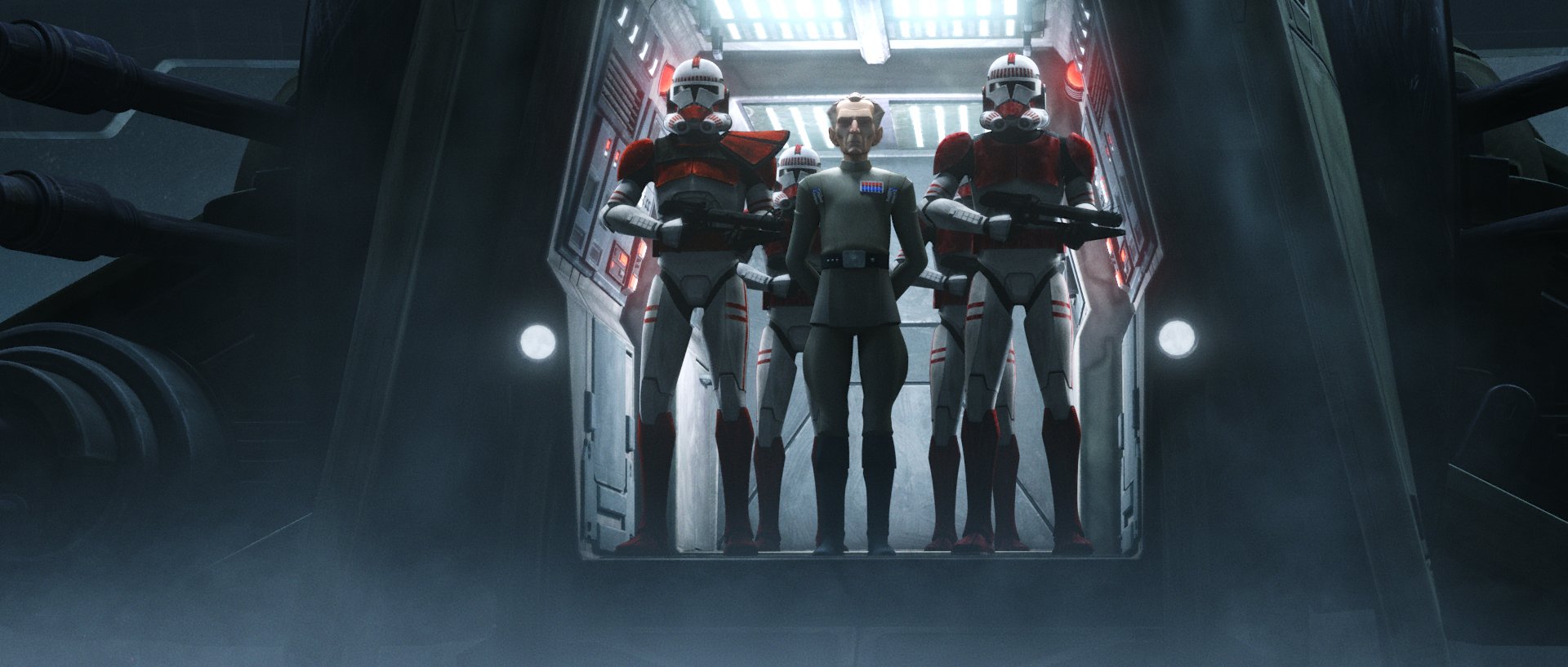 "The Bad Batch is a spiritual successor to Clone Wars," Rau said. "So we wanted to honor the style and the legacy of that. That's very intentional."
How 'Star Wars: The Bad Batch' is different from 'Clone Wars'
The animation of Star Wars: The Bad Batch is 3D style computer animation, but animation fans will appreciate some of the subtle tweaks Rau and the Bad Batch team were able to bring to the style originated on The Clone Wars. Clone Wars showrunner Dave Filoni still remains an executive producer of The Bad Batch.
"That being said, the whole team at Lucasfilm and-and our partners at CGCG, we've just tightened everything up," Rau said. "So the fidelity is tighter, the style is tighter, the rigs are tighter. The way that it's designed is still the legacy of The Clone Wars, but a little more detail, little bit more focus."
'The Bad Batch' is a 'Clone Wars' reunion
In addition to Filoni, The Bad Batch shares a lot of personnel with Clone Wars. Furthermore, Rau himself worked in the art department and directed episodes of Star Wars: Forces of Destiny, Rebels and Resistance.
"The work we're doing, you know, for me, having worked on a lot of these shows, with a lot of the same people internally, it's just the best team," Rau said. "I think we're doing our best work ever right now. Its' really fun."