'Star Wars: The Bad Batch': Will a Former Antagonist Turn Out to Be an Inquisitor?
It might be a while before fans get to see the Star Wars universe on the big screen again, but luckily Disney+ has plenty to hold them over.
It might be a while before fans get to see the Star Wars universe on the big screen again, but luckily Disney+ has plenty to hold them over.
With the upcoming series, The Bad Batch, fans will get a journey into the lives of some of their favorite characters from other animated Star Wars series. One particular character, Barriss Offee, has many wondering if a long-awaited journey to the dark side may finally come to fruition.
What is 'The Bad Batch'?
Disney recently opened up the vault and released several animated projects from decades past. However, many fans are more excited about what they're ready to unleash in the future. With the Clone Wars saga coming to a close, Disney explores a different aspect of George Lucas' universe with the upcoming Bad Batch.
According to the Star Wars website, The Bad Batch will follow a crew introduced in the Clone Wars. The titular squadron consists of experimental clones whose carefully formulated origin means that they all have supersoldier skills to use out on the battlefield. However, after making their living during a war, they now have to make it as mercenaries. 
According to Disney senior vice president Agnes Chu, the series is meant to recreate its animated predecessors' magic while giving fans a new story that exists away from the films that inspired it. Now, fans are having a field day dissecting what their future adventures may entail. They took to Reddit to posit their theories about what this could mean for some of the universe's established characters. 
Building on established mythology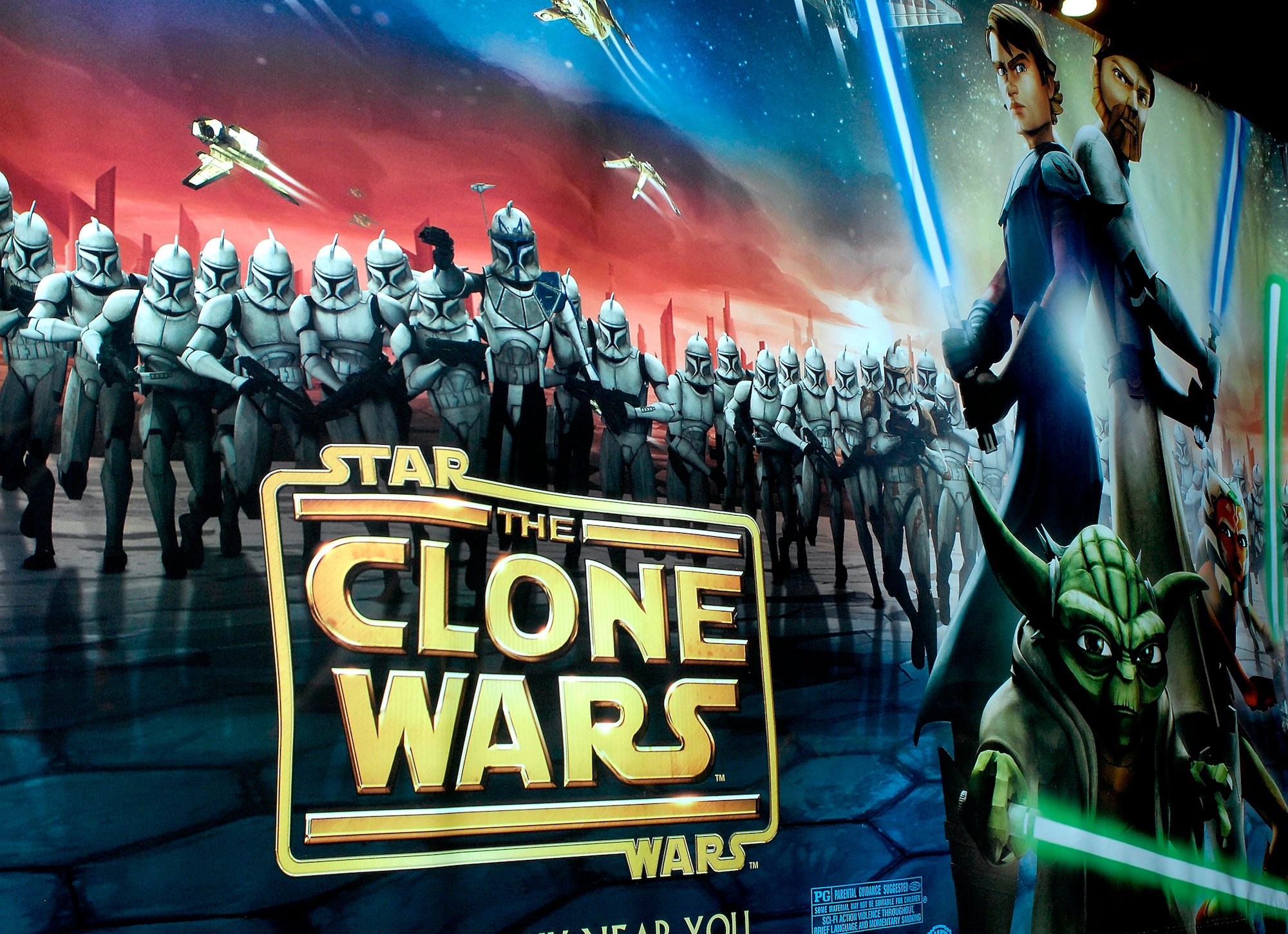 As Fandom notes, Barriss Offee was introduced in the prequel trilogy, albeit as a glorified background character. However, in true Star Wars form, the canon away from the film universe gave her a story that she never had on-screen in the main series. A Jedi healer, Barriss may appear to be on the right side of the battle, but her flirtations with the dark side make her something of a loose cannon. Because of this, many fans on Reddit flooded the site with theories about why Offee might be an Inquisitor, the group of mercenaries ordered to take out the surviving Jedi. 
On Reddit, u/jiango_fett explained why they did not see the character becoming such a person after another user posited her possible dark turn.
"I don't know if she would be an Inquisitor unless it was a forced thing. She was ultimately against the Republic's involvement in the Clone Wars so I don't think she would've been pro-Empire. With her extremist, dark side leaning tendencies in her last appearance, I could maybe see her fitting in with Saw Gerrera's Partisans, or maybe just be a Darth Maul-esque figure – probably bad, but also at odds with the Empire," they said of her possible return.
Others were not convinced, however. U/JediGuyB thinks that her turn to the dark side is inevitable, but not necessarily for this particular franchise. They see her arc as the perfect way to bleed into the upcoming sequel to the popular Jedi: Fallen Order video game. 
"I do think Barriss is likely to be revealed as an Inquisitor eventually. Bad Batch is possible but it depends on if the squad encounters a Jedi survivor, but if not in that then maybe she'll be in the Fallen Order sequel. So far, every Inquisitor we've seen except Ninth Sister is dead, and she'll probably die in Fallen Order 2 if not sooner. So Barriss being possibly the last Inquisitor would be interesting," they wrote on the site.
Now, fans don't have much longer to wait as they decide what's next for the galaxy far away.
'The Bad Batch': May the 4th be with you
Fans don't have to wait much longer. According to Inverse, The Bad Batch will premiere on Disney+ at midnight on Star Wars day, May 4, to see where the latest journey into another world will take them.
From the return of beloved characters from around the shows and games and movies to the new ones that the fans can sink their teeth into, The Bad Batch is one of the biggest Star Wars properties to date. As such, fans can't help but hope and wonder who will make appearances in this journey away from Clone Wars.