'Star Wars: The Rise of Skywalker': Fans Are Outraged that Ben Solo's Comic Book Backstory Will Likely Never Be On Screen
Star Wars: The Rise of Kylo Ren #3 (of 4) comes out on Feb. 12, 2020. While fans are excited to read the third comic book in the series, they are upset it won't play out on a screen. Viewers fell in love with Ben Solo (Adam Driver) in Star Wars: The Rise of Skywalker. Let's take a look at why viewers likely won't see young Kylo Ren or Ben Solo in a Disney+ spin off or movie.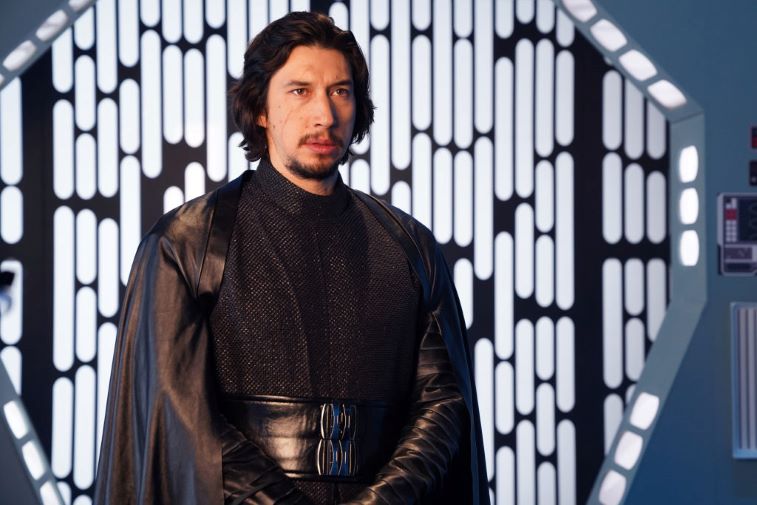 What is 'The Rise of Kylo Ren' comic book series?
"I wanted him to read like a charming Darth Vader," writer Charles Soule describes Ren on starwars.com. "A Vader who is charismatic and who is appealing. He's someone you could have a beer with, in theory."
Star Wars: The Rise of Kylo Ren is a canon comic book miniseries written by Charles Soule and drawn by Will Sliney. It explores the backstory of Ben Solo before he becomes Kylo Ren. It also delves into how he becomes part of the Knights of Ren.
The first of the four-part series began on Dec. 18, 2019. It explains the seductiveness of the Dark Side and how young Ben thought it was so appealing. The lost teenager feels like no one understands him or sees him. He is feeling alone and can't relate to anyone until Ren comes along. 
The series also introduced a different Snoke. He's kinder, younger, and in a way, a gardener. Snoke and Ben have a different type of relationship in this earlier story. The older man plays a bit of a nice guy who is trying to help Ben find his way. The whole series portrays Ben as a lost young teen who ends up on the wrong path. 
Why won't the Ben Solo/ Kylo Ren story ever be on Disney+ or in a movie?
As of right now, The Mandalorian Season 2 is coming to Disney+ in the fall of 2020. The conclusion of Star Wars: The Clone Wars is coming with 12 new episodes in February 2020. 
A Cassian Andor live-action series starring Diego Luna is coming in 2021. Plus, an Obi-Wan Kenobi Series starring Ewan McGregor is also coming in 2021. The Disney+ miniseries shows are lined up for the next several years, with nothing about Ben Solo in the works. 
On the big screen, Disney is planning Star Wars movie releases in 2022, 2024, and 2026. The first of the set of films will center around the high-republic, which is hundreds of years before Ben was born. So, at this point, it is unlikely that Ben will be in an upcoming movie or television series. 
Why are fans begging for Disney and Lucasfilm to produce a Ben Solo TV series or movie?
"I can't believe that one of the most important stories are being left on comic book pages instead of actually doing it on screen," one fan wrote on Instagram.
Viewers are very attached to Ben Solo after his redemption in Star Wars: The Rise of Skywalker. They feel that his past is vital to how he became Kylo Ren, and they are sad that it might never play out on a screen.
"Imagine a TV show about this," another fan added.
Fans all agree that a television series surrounding the back story of Kylo Ren would be a hit. Ben Solo is such an intriguing character that any content fans receive, they love.
"We love the Ben Solo content," another Instagram user commented.
Hopefully, Disney and Lucasfilm are listening. Fans want more Ben Solo and Kylo Ren. We will keep watching to see if anything more develops.
Read more: 'Star Wars: The Rise of Skywalker': The Disturbing Reason Fans are Begging Disney to Bring Ben Solo Back