'Star Wars: The Rise of Skywalker': Here's Why Rey/Daisy Ridley Will Never Get Her Own 'Star Wars Story' Spin-Off
Take a look at why we will likely never see Daisy Ridley in her own 'Star Wars' spin-off film.
With the release of a new Star Wars movie, always comes the speculation of what the next film will be. Lucasfilm President Kathleen Kennedy insists that Star Wars: The Rise of Skywalker is the end of the trilogy format for Disney, so a Star Wars Story featuring background on a specific character might be the next big thing. Let's take a look at why the next spin-off won't be about Rey (Daisy Ridley).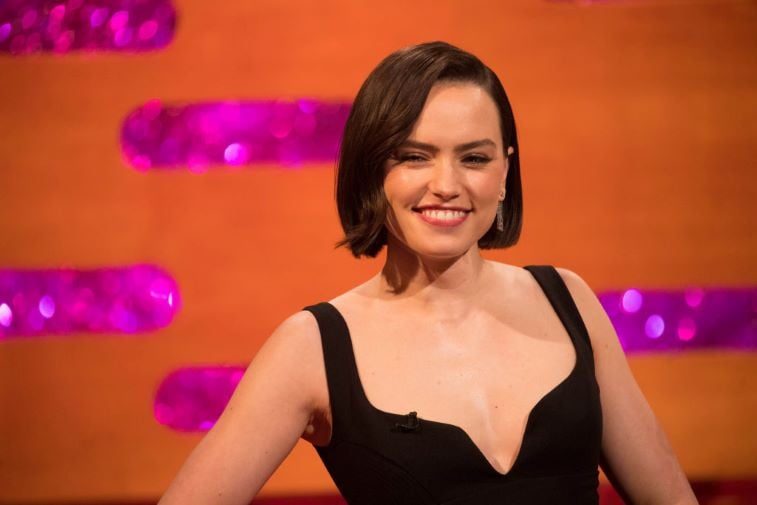 How do fans feel about Daisy Ridley's Rey getting her own 'Star Wars' Story?
While it is evident that most fans love Rey, many feel she does not need a spin-off. 
"On the one hand, I'd be pretty happy with more Rey," wrote one Star Wars fan on Twitter. "On the other hand, though, there's no real story to tell. Maybe her time on Jakku? But that doesn't seem interesting enough."
Others agree with this fan and note that we did have an abundance of Rey in the last three movies.
"I feel like her story is complete," added another fan. "She was the focus of all three films in the sequel. I'd rather see characters who didn't get as much attention get their own films."
A discussion on the Star Wars subreddit explored the possibilities for the next Star Wars movie. The Reddit users mostly report the same feelings as those on Twitter.
"They need to get away from Rey and the Skywalker era," wrote one Reddit user. "They have thousands of years and a massive galaxy to explore and work with. Make something original again."
What's next for Daisy Ridley after 'Star Wars: The Rise of Skywalker'?
One thing is for sure if Ridley ever returns to Star Wars, it is going to be several years from now. When asked if she imagines doing another film, she was a hard no. 
"I can't actually imagine it right now," Ridley told Vulture. "Right now, it feels like a really nice full stop on the Skywalker series." 
If she's not making Star Wars anytime soon, then what will Ridley be working on next? 
"Star Wars has given me the opportunity to do smaller things and allowed me to say no, which is glorious," Ridley explained to The Guardian. "Well, there was another film I really wanted to do, but there were a number of factors that meant I didn't believe it was right. It wasn't equal and all that stuff, so I said no, even though that's really scary. But how much of a blessing is it to be able to say no?"
The Star Wars actress is being picky about what she chooses to do next and is thankful for that ability. During the interview with The Guardian, Ridley admitted that there are a few projects that she can't discuss yet. 
Where will the 'Star Wars' movies go after 'The Rise of Skywalker'?
New reports indicate that the next film will be set 400 years before the Skywalker Saga, in "The High Republic" era. It will include Yoda as a Jedi, but not the older Yoda that we know. 
It will be set during the Sith's "Rule of Two" according to reports from Making Star Wars. There will not be another trilogy, but it will be a series of movies surrounding the same storyline and era. 
Since there is a new direction for the Star Wars movies, it doesn't seem possible for Rey to get a stand-alone storyline. Additionally, Ridley is not ready for it, and the fans aren't asking to see more of her. For now, viewers will have to feel satisfied with the sequel trilogy to get their fill of Rey. Star Wars: The Rise of Skywalker is currently playing in theaters.