'Star Wars: The Rise of Skywalker': New Shocking Secrets About Poe Dameron's Past Will Answer Many of Fans' Questions
In December, Star Wars: The Rise of Skywalker gave fans a massive tease into Poe Dameron's (Oscar Isaac) past. The short scenes with the Resistance Pilot on planet Kijimi left viewers with several burning questions. Let's take a look at when we can expect answers about Poe's sketchy past and his relationship with Zorri Bliss (Keri Russell).
[Warning: Star Wars: The Rise of Skywalker spoilers ahead]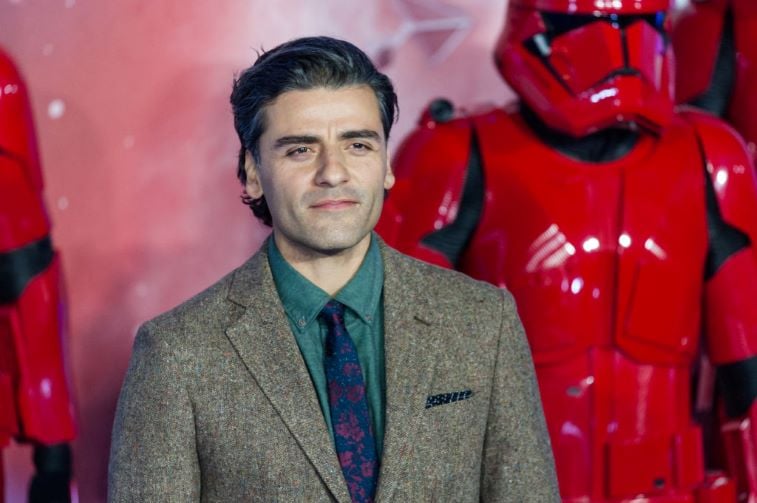 What happened in 'The Rise of Skywalker' that left fans with many unanswered questions?
Poe Dameron became a whole new character to viewers in The Rise of Skywalker. We thought he was a straight edge Resistance Pilot, but suddenly he knows how to hotwire a speeder? Finn (John Boyega) was as confused as fans were by that little revelation.
When he visits the planet of Kijimi, the questions start building up. Viewers find out that he once smuggled spices—that's the Star Wars way of saying he was a drug dealer. 
There is also this massive secret about what happened with Poe and Zorri Bliss. The mercenary has not seen Poe for 12 years, but she still holds a grudge towards him. Why is the brass pistol-wielding spy so mad at the pilot that she almost doesn't help him? Thankfully, it looks like we might get our questions answered soon.
How can fans learn more about Poe's secret past on Kijimi?
A new book is coming Aug. 4, 2020, that will answer every question left in viewers' minds after watching The Rise of Skywalker. The book, Star Wars: Poe Dameron: Free Fall will cover the time when he was a teenager smuggling spice with Zorri. 
"The book will spend a lot of time with Poe during his formative teen years, where we see him grow into the man we meet at the beginning of The Force Awakens," author Alex Segura told Polygon.
The author explains that fans will find out about the "shady, dangerous corners of the galaxy" that Poe went through to become the man he is in the sequel trilogy.
"Free Fall is very much a galactic crime novel, in that it explores the seedier side of the Star Wars universe through the eyes of one of its most relatable characters," continued the author.
Will the new novel about Poe Dameron become a future 'Star Wars' TV show or movie?
Lucasfilm gave Segura the go-ahead to write the backstory on Poe because fans were asking for more of his roots. If this book release goes well, is it possible that Disney might turn it into a television miniseries?   
"Free Fall doesn't just connect the dots, though — it adds texture and weight to these unexplored parts of Poe's backstory while also letting rip with an action-packed, thrilling adventure that's firmly entrenched in the Star Wars mythos," explained Segura.
It sounds like there is enough action in the book to rival the Disney+ series, The Mandalorian. Lucasfilm already has several new shows in the works, but that doesn't mean they won't add another one. At this point, it is pure speculation. 
You can expect to read the secrets first on Aug. 4, 2020, before you can watch the action on the big or small screen at any point.
Read more: Here's What 'Star Wars' Fans Think of the Ridiculous Rumor That George Lucas Might Return to 'Star Wars' if Disney Gives Him Full Control