'Star Wars Visions' Looks 'Different' – And That's Why Fans Are So Hyped
Star Wars Visions is a Disney+ unlike anything fans have seen, and many are excited to watch it this September.
Fans of Star Wars have a lot to be hyped about with all of these new projects coming out. One of the most anticipated is the Ahsoka series. However, people are thrilled about the upcoming anime titled Visions. 
The trailer for the series came out recently, and people flocked to the internet to describe their thoughts. For the most part, fans had positive things to say about the trailer. The consensus is that the show looks different. 
'Star Wars: Visions' gave new hope to fans
When the trailer for Star Wars: Visions dropped, many fans felt a renewed sense of excitement. On Reddit, many people had something to say about the new series. For some, the show may be just what they need to get back into the franchise again. 
When The Last Jedi came out, the fanbase became split on whether the movie was good. A lot of people hated the film, and The Rise of Skywalker disappointed viewers with Rey's story arc. Instead of dread, they are excited to return to the Star Wars universe now. 
"I AM GEEKING OUT!! Seriously I don't think I've been this excited for a Star Wars project since Force Awakens," one user commented. While the movies may not have been what people had hoped for, all the new shows seem to be satisfying. 
However, some people felt "numb" to all the recent projects. There might be a bit of fatigue among the fanbase, but Visions appears to stand out from other shows like The Clone Wars. 
People love how different the show looks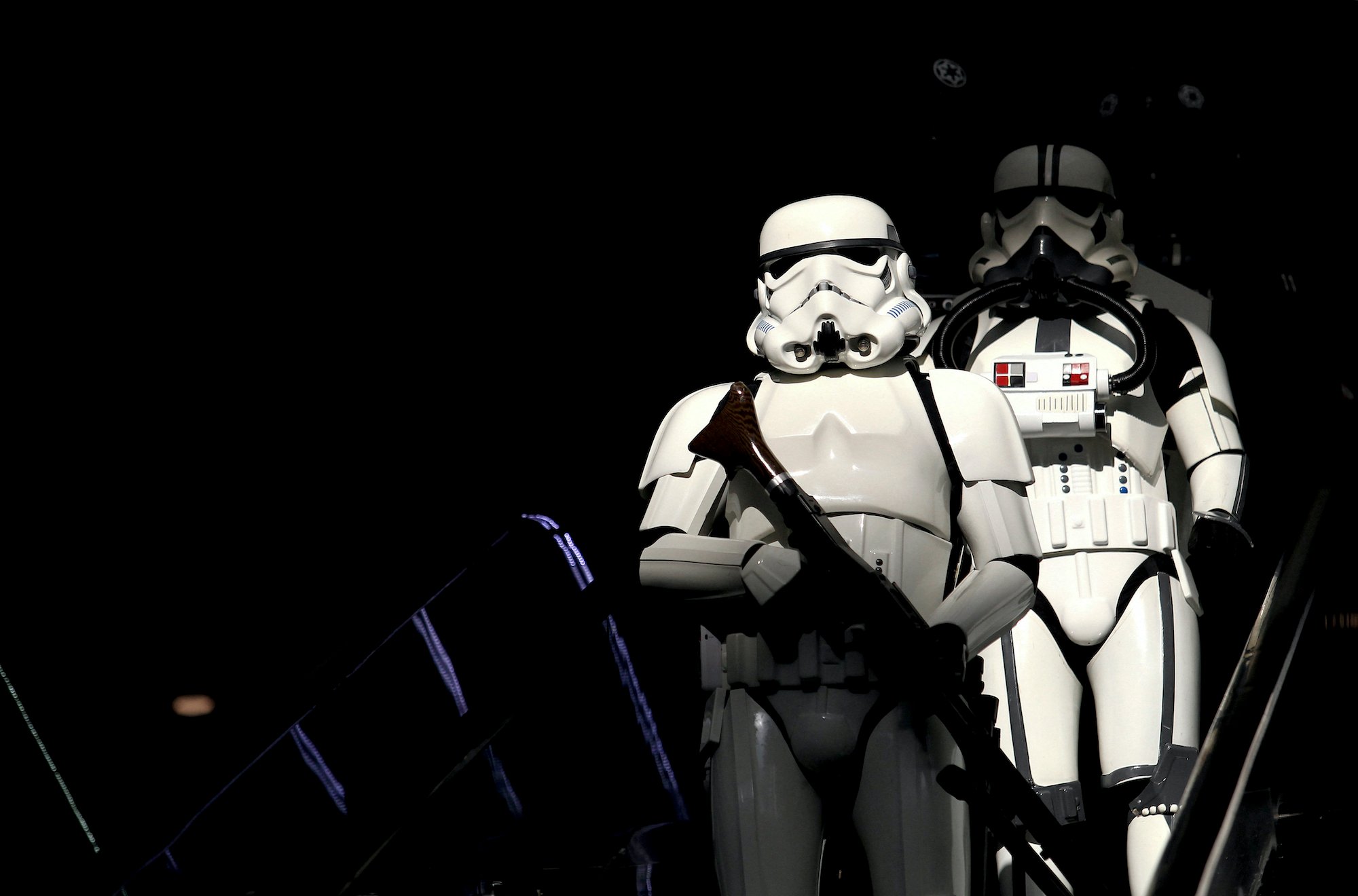 While Visions is not canon, many fans do not mind too much. The animation style makes the project look different from others, and people are here for it. They want more original shows that do not follow the typical Star Wars formula. 
"It's a completely different style and tone than we're used to and I think it could be a refreshing change of pace. I'm super excited," another person wrote. Multiple Japanese animation studios are working on the series, so people will get a new cultural perspective of the Star Wars galaxy. 
Besides the art style, people noticed how the show mixes in some samurai elements. People who love samurai stuff may enjoy Visions. The series fuses different things to give viewers thrills. Even non-anime fans are willing to check it out. 
"I'm no anime fan, but I know Star Wars will lend itself well to that style considering the SW stories revolve around these powerful warriors and such. I hope others get enjoyment out of this- and I'll be sure to give it a shot. I wouldn't doubt I'll get something out of it," one person said. 
Japanese media has always inspired 'Star Wars'
People also are pointing out how Star Wars has used Japanese culture for influence in the past. For example, the Kurosawa samurai films gave inspiration to Lucas when he made the original trilogy. Even today, there are some similarities between The Mandalorian and Yojimbo. 
It would seem there is more of a reason why Star Wars never seemed like the typical sci-fi film. People get the opportunity to see more Eastern aesthetics now that Japanese creators are a part of it. Of course, Disney animation had some influence on Japanese anime. Now an anime will release soon on Disney+. 
Fans also are realizing how "hardcore" the Japanese fans are with Star Wars. There may not be too much interaction between these different sides of fandom. However, their excitement for the franchise shows how much everyone relates to Star Wars.