'Star Wars: Visions' Season 2: Producers Say There's a Possibility for More Episodes
'Star Wars: Visions' is proving to be a hit among the fandom. But will there be a second season? Producers aren't ruling out the possibility.
Star Wars: Visions has proven to be successful among fans of the long-running Lucasfilm saga. The collection of anime shorts premiered on Sept. 22 on Disney+. And thanks to the fandom chatter, which seems overwhelmingly positive, producers have reportedly considered the possibility of a Star Wars: Visions Season 2. Will it happen?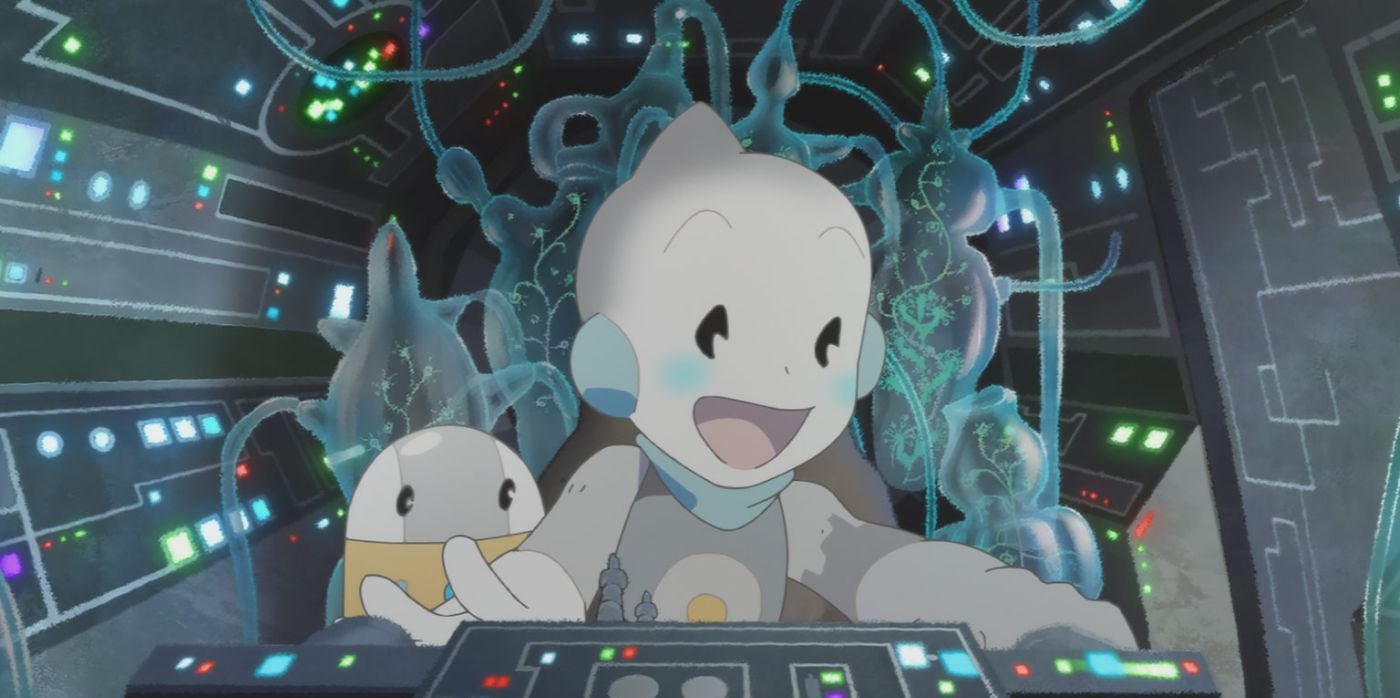 'Star Wars: Visions' Season 2 'depends on fan reaction'
ComicBook.com recently had a chance to sit down with Star Wars: Visions executive producer James Waugh. Waugh was personally involved with "overseeing" the collection "from start to finish," according to the outlet. And he said the producers of the series were definitely considering a second season.
But, said Waugh, the "green light" for a Visions second season would depend on fan reaction. "We'll see what happens," he said to the outlet. "Let's see how the response is this anthology, and I hope it's as positive as your experience, which makes me really happy we did."
Waugh needn't worry about the fan reaction to Star Wars: Visions. The response has been very positive.
Fan reaction has been positive so far
No less of an authority than Rotten Tomatoes has certified the series "fresh." The anime collection — which is not considered "canon" in the franchise — has a 95% positive rating. "Gorgeously animated and wildly creative, Visions is an eclectic, but wholly enjoyable collection of Star Wars stories that breathe new life into the galaxy," said Rotten Tomatoes.
Additionally, fan reactions on social media suggest that some of the stories told in Visions could have their own stand-alone series. Chief among the shorts that have a possibility of a "second life" in a spinoff series is "The Twins," which appears to be a retelling of the Luke and Leia story that dominated the original trilogy.
Another possibility is "The Village Bride." Reportedly, this episode — the fourth in Star Wars: Visions Season 1 — was inspired by Anakin and Padme's wedding in Episode II: Attack of the Clones. Fans loved the world-building in this episode. They also loved the showcasing of Japanese wedding customs.
Will any of the stories have a sequel?
Right now, none of the first season's stories has a sequel planned. Fans of Star Wars: Visions who enjoyed the first episode, "The Duel," will definitely enjoy Ronin: A Visions Novel, which focuses on the titular character. That novel will be released in October 2021. But Waugh told Inverse that the stories fans saw this season will continue in other mediums.
"Like so much of Star Wars storytelling, what's exciting about it is that there are all these other mediums that are really robust, and Star Wars fairly defined that kind of cross-platform franchise storytelling," he said. "And so we will be extending some of these stories to other media."
If Star Wars: Visions does have a second season, it will most likely focus on other stories. For now, though, fans can enjoy the first season on Disney+.